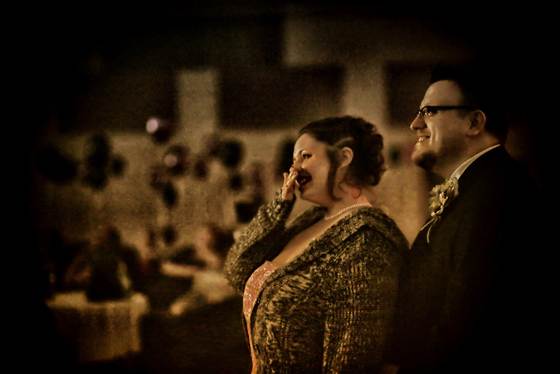 This is the moment Brooke Fernandes realised her husband had surprised her with the wedding she'd always dreamed about.
When Brooke married Logan Fernandes in 2003, it was a low-key affair with just family and a few close friends present. Ten years and two kids later, Logan wanted to do something really special for their anniversary, so he surprised his wife with the geeky dream wedding they couldn't afford when they first tied the knot.
The couple, who were high school sweethearts, originally bonded over a shared love of sci-fi shows and video games. "A lot of the shows we like, like 'Firefly' and 'Doctor Who,' we fell in love with as they came on and we discovered them together," Logan explained.