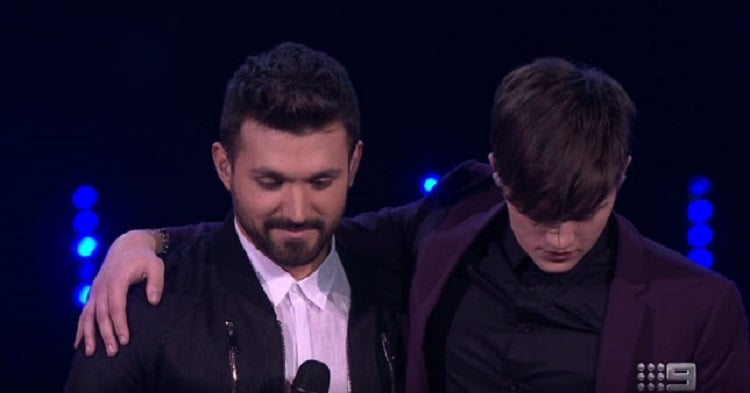 After a season of dramatic ups and downs, the winner of The Voice 2016 has finally been announced.
Tonight's finale saw Adam, Aflie, Ellen and Tash fighting it out for the title.
After Ellen and Tash were eliminated first (and Tash left an awkward nip slip as her legacy), Adam and Alfie remained in the running to be the next Voice of Australia.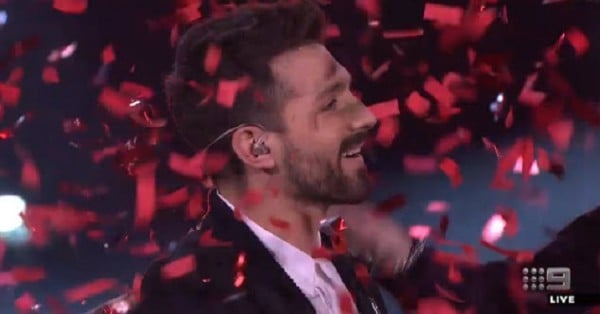 It came down to a showdown between two members of Team Delta, as both performed the single they would release if they won.