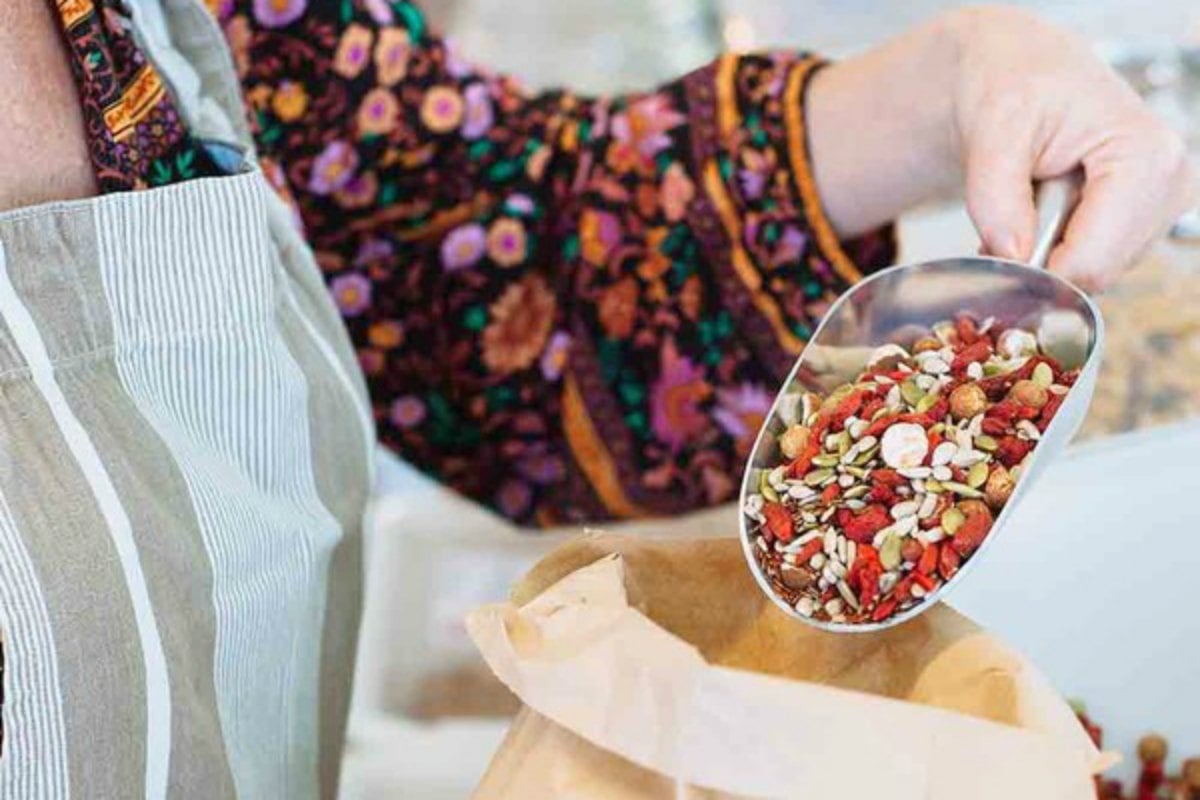 Snack shopping is essentially meal prep's more fun and popular cousin. This is something we all know to be true.
So when The Source Bulk Foods asked us to pick our top seven snacks from their very extensive range of delicious options, we took this task very, very seriously.
The concept grocery store allows customers to pick as much or as little as they want from their 400 plus bulk food bins. They cater to vegan, paleo, organic, gluten-free diets, or just anyone looking for delicious, interesting foods.
Although they supply recyclable brown paper bags that customers can place their products in, they also encourage people to bring their own containers, in an effort to reduce waste. It's like a cinema Pick & Mix lolly bar but healthier and better for the environment… go you.
Even better, The Source are also offering Mamamia readers 20 per cent off their purchase when they mention this offer, during the sale period from Friday July 19 to Sunday, July 28.
To help you take full advantage of this offer, here are our top, mostly organic, seven snack picks. You'll want to stock up on now.
1. Dark Chocolate Pumpkin Seeds
With pumpkin seeds being a great source of omega-3 and omega-6 fatty acids and dark chocolate known for being antioxidant-rich, these choc-coated seeds are bursting with nutritional goodness and flavour.
Grab a handful to enjoy on their own, or mix in with other nuts and seeds for an uber fancy trail mix.
 

View this post on Instagram