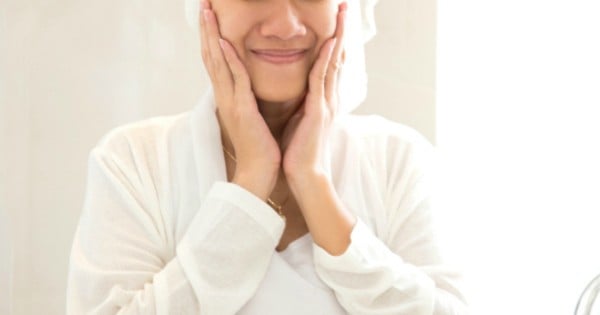 Now, I'm not one to tell you what to do, (yes I am) but there is one thing you absolutely, definitely should do for the sake of your skin and pores, and people who have to look at your nose when they talk to you. (Everyone.) (Except small children.)
It is to have your blackheads professionally extracted. I know! I know. How controversial.
I realised this the other day while I was having Extremely Exhaustive Extractions performed on my nose by my terrific and thorough facialist, NATASHA, a woman with an enchanting pixie cut and terrific eyebrows who otherwise would not harm a cockroach, even if that cockroach was 10ft tall and making off with her wax pot.
I had only just had a round of extractions two weeks prior, but I was called back in because my nose was very clogged and brimming with blackheads (cute!) just waiting for a public appearance so they could morph into pimples. And Natasha wanted them out.
Why my nose (and the bit where my nose joins my face where all my capillaries like to hang out and play Sudoku) was like this was because I had just spent a week in Mexico, where I had applied zinc and heavy sunscreen (including one that was my boyfriend's "extreme blokey protection balm for being a sports hero" and was akin to pure duck fat) like the possessed, five times a day. And that shit builds UP. Even though I had exfoliated, it had still plugged my pores with the tenaciousness of the little Dutch boy with his finger in the dike.