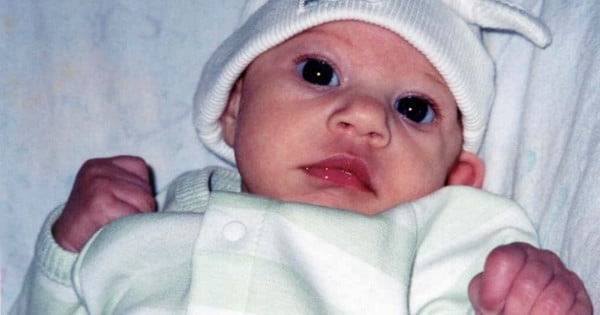 Gwen Hartley writes about what it is like raising, loving and laughing with Claire and Lola, her two daughters who live with microcephaly, a condition that causes brain damage. The condition has recently been in the media due to the Zika virus, which is believed to be causing microcephaly in newborns.
Some writers have used images of Claire and Lola in their stories about the Zika virus (you can read more about that here), but today, Gwen writes about their remarkable family story – and the daughters who are a gift in their lives…
Yesterday I was interviewed by Julian Marshall of BBC Radio regarding microcephaly and the Zika virus, a mosquito-borne virus which is believed to be causing microcephaly in newborns whose mothers were infected by this virus while pregnant.
I was honoured and thankful to discuss our experience with microcephaly, and I hope that maybe, in some small way, my testimony can help new mothers whose babies were diagnosed with microcephaly to feel less alone and afraid. I certainly don't have all of the answers regarding this diagnosis, but I want to help set their minds at ease however I can.
It is sad to me that microcephaly is being vilified in the media due to Zika, and I hope that the general public realises that though this diagnosis would not be something I would have chosen, I am NO LESS BLESSED by having two daughters with this condition than if they'd been born typical.
This is my family's story.
I am Gwen, wife to Scott, mom to Cal (age 17), Claire (age 14) & Lola (age 9). We also have two whippets named Romeo & Cash. Cash just so happens to be Lola's bestie! Search #CashandLola on Instagram for pics of these two (My handle is @gwennieh). We live in Kansas, U.S.A. Most people are curious about the girls, and I hope this post will help answer some of your questions.
Obviously since we had Cal first & he is typical, we were unaware that there was any genetic risks associated with having more children. We had a normal sonogram with Claire when I was 19 weeks pregnant. Everything was right on track, and they didn't schedule any further sonograms. She was born at term, and she weighed 6 lb. 12 oz. The first comment I made was, "You forget how tiny their little heads are!" Doctors were rushed into the delivery room to examine our baby girl, whose Apgar scores were 9 and 10. At one point, our OB-GYN said, "There are some problems with Claire…" and in true Gwen fashion, I said, "Well, we'll fix them!" He said, "I'm not sure you can…"
Our world spiralled out of control for the next few months as we searched for answers. After many misdiagnoses, much drama, and fear/worry out the yin-yang, we finally got some real answers about what was going on. Claire was diagnosed with MSG (Microcephaly with Simplified Gyral Patterns) by Dr. William Dobyns.