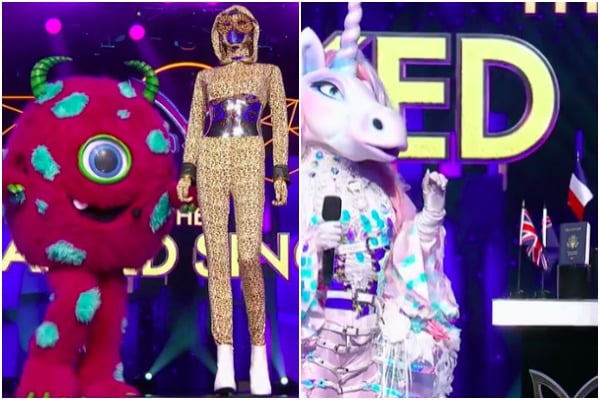 Another day, another episode of The Masked Singer Australia. 
Last night Adam Brand was revealed as Dragon (yep, we guessed it) and we were given a whole new handful of clues for the remaining masked people you kinda might recognise from TV.
We're sure Lindsay Lohan is starting to question why they asked her here given there has been literally no Aaron Carters, Tyra Banks or Jemaine Clement equivalents. (sorry Linds, we spent all our budget on you ¯\_(ツ)_/¯)
Here's the unveiling of Adam Brand. Post continues after video.
Also, apparently we are back to four judges after two random episodes with a fifth rotating panelist? It's very confusing.
Let's stop mucking around, it's time for more clues.
Spider
Spider's initial fame had a "golden aura".
She likes to "hang out with the girls" but sometimes she's an individual and says dreams can come true when you believe anything is possible.
Singing Zombie by The Cranberries, Spider ended her performance by bringing a personal clue out on stage – a netball. When asked about it she said "I came to group work later in life but have found real happiness in a group of girls".