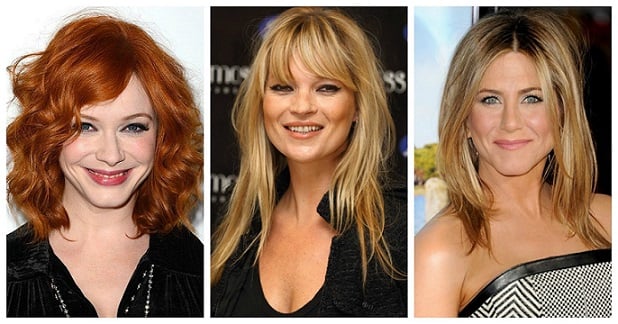 Prone to 'triangle head'? Then layers are your lifesaver…
It's an endlessly sought after hairstyle – and for all the right reasons.
Layered haircuts are pretty much constantly in vogue. And there is no second guessing why.
Layers are a great way to add instant volume where there previously was none. They add bounce to otherwise fine or flat hair.
Layered hairstyles can be long and luscious or short and sweet. They can shape your face or features, giving highlights to your nose, eyes, cheekbones.
Layering is a God-send for those of us with thick, otherwise unmanageable locks which would leave us looking like a human triangle.
You can add layers to any part of your hair – front, back, underneath, on top, all over. And you can pull them off gracefully at any age.
To celebrate this much loved style, we've compiled some inspirational pictures. Click through to find a style that works for you…
Want more? Try these:
Need a chop? The new bob doesn't have to be "mum hair".