At the moment, the buffet of exceptional new and addictive TV shows is overflowing, but it can also be overwhelming.
So to make your life just a little bit easier, here's a selection of the TV shows everybody is talking about at the moment and where to watch them.
Think of it as a TV tasting platter.
The Handmaid's Tale
If you are across any show in the coming weeks, it needs to be this one, because for the next few weeks season two of The Handmaid's Tale is set to dominate conversations across Australia.
The TV series, which is available in Australia via SBS and SBS On Demand, is based on the best-selling novel by Margaret Atwood. This series is set in Gilead, a totalitarian society in what used to be part of the United States, and follows a handmaid called Offred (real name June, played by Elisabeth Moss) who is torn away from her family and forced to live in captivity so she can bear children.
It's a brutal and compelling series with story points pulled from real life examples.
Where can you watch it?
If you've missed the first season you can watch it in full on SBS On Demand, new episodes of season two air weekly on SBS and SBS On Demand.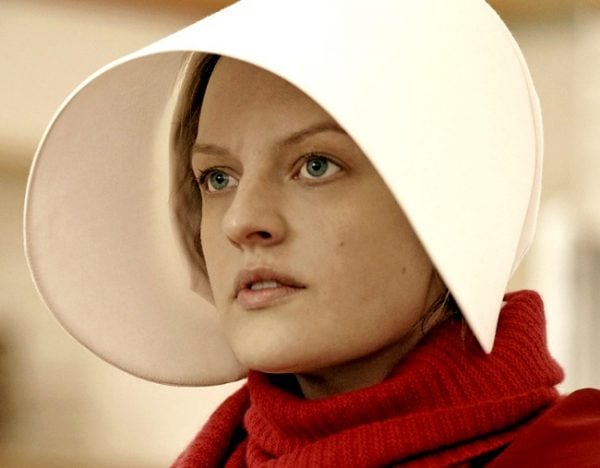 The Alienist
The Alienist dropped recently in Australia on Netflix and it didn't take long for people to become obsessed with it.
The ten-episode period thriller television series is set in 1896. In the series, a newly appointed police commissioner called Teddy Roosevelt calls upon Dr. Laszlo Kreizler, a criminal psychologist and newspaper illustrator John Moore to conduct an investigation into a series of gruesome murders of boy prostitutes in New York City.