Warning: This post deals with mental illness, suicide and eating disorders and could be triggering for some readers.
It was a Sunday afternoon in summer when Lynn Roy learned her eldest child, Conrad, had been found dead. The 18-year-old had died by suicide, just hours after walking with her at Horseneck Beach near their home.
The family lived in Mattapoisett, a town on the south coast of Massachusetts in the United States. Conrad, or Coco as his parents affectionately called him, had struggled with his mental health, but lately he'd been doing better.
In the hours leading up to the discovery of Conrad's body, Lynn had received a number of text messages from a friend of her son's. Michelle Carter, a 17-year-old from Plainville, a suburb an hour north, had asked: Do you know where he is?
Lynn knew Michelle as a girl her son texted. What she didn't know was that at the time she received that message, her son was gone. And the girl whose words flashed up on her screen had been the last person to speak to him.
In the years that followed, Michelle Carter's image would be plastered across global news outlets. A young woman with sandy hair and piercing blue eyes, looking distressed, or angry, or chillingly calm, in a courtroom.
Almost three years after she sent her final messages to Conrad, Michelle would be found guilty of involuntary manslaughter, sparking an ongoing conversation around suicide, culpibility, and whether words themselves can kill.
But a new eight-part Stan drama, The Girl From Plainville, tells a messier, grittier side to the story. While the series is dramatised - based on real events but with certain parts fictionalised and not intended to reflect any actual person or entity - it points to a complex truth. The show, created by Liz Hannah and Patrick Macmanus, and starring Elle Fanning as Michelle Carter and Colton Ryan as Conrad Roy, portrays not one but two fragile teenagers. It's a thoughtful depiction of a young woman who legally and publicly became a villain, but was herself wounded and complicated - a vulnerable human being involved in a callous and irreversible act.
–
Conrad Roy was born in September 1995, and would go on to be the eldest of three children in his family - an older brother to sisters Morgan and Camdyn. He experienced social anxiety and depression throughout his teenage years, sometimes refusing to get out of bed. Growing up Catholic, Conrad thought his mental health difficulties might be God testing him.
Three years before his suicide, Conrad's parents separated, which reportedly took a significant toll on their son. In 2012, Conrad attempted suicide, ending up in hospital. Over the years he saw a number of therapists and counsellors, and was also placed on antidepressant medication.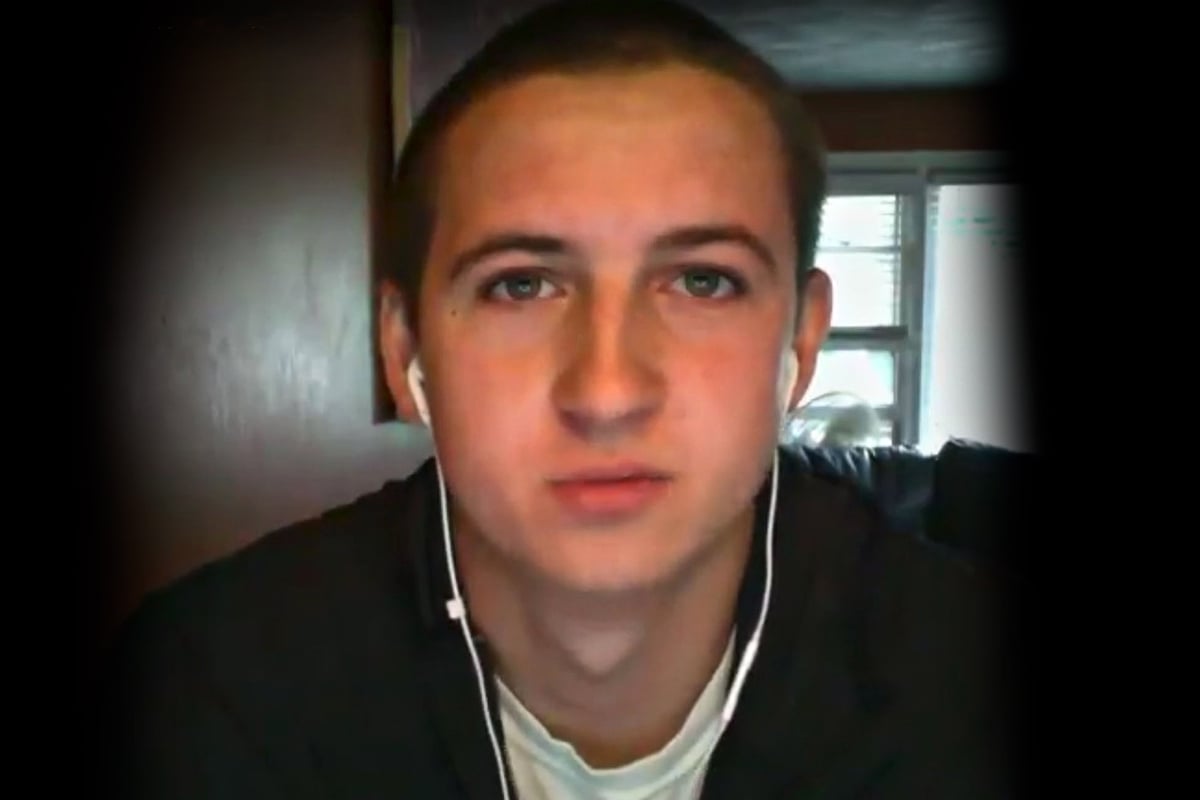 As a teenager, Conrad worked for his family's marine salvage business with his uncle, father and grandfather. In early 2014, he attended three months of night classes in order to attain his captain's licence.
At the beginning of that year, Conrad was suspended from school for fighting with other students. Nonetheless, in June, he graduated high school with strong academic results. At school, he was athletic, playing baseball, rowing, and competing in track events. The 18-year-old was accepted into Fitchburg State University to study business, but decided not to go.
In the months leading up to his death, Conrad's relationship with his father had been violent. A fight in February saw his father arrested, after he punched his son in the face so severely he ended up in hospital.
The story of Conrad Roy - who he was, what he enjoyed, what he believed in and what he aspired to - is not known in great detail. It is his death and the events that followed that are most associated with his name, as he evolved into the subject of an unprecedented legal case rather than a young man with his own subjectivity.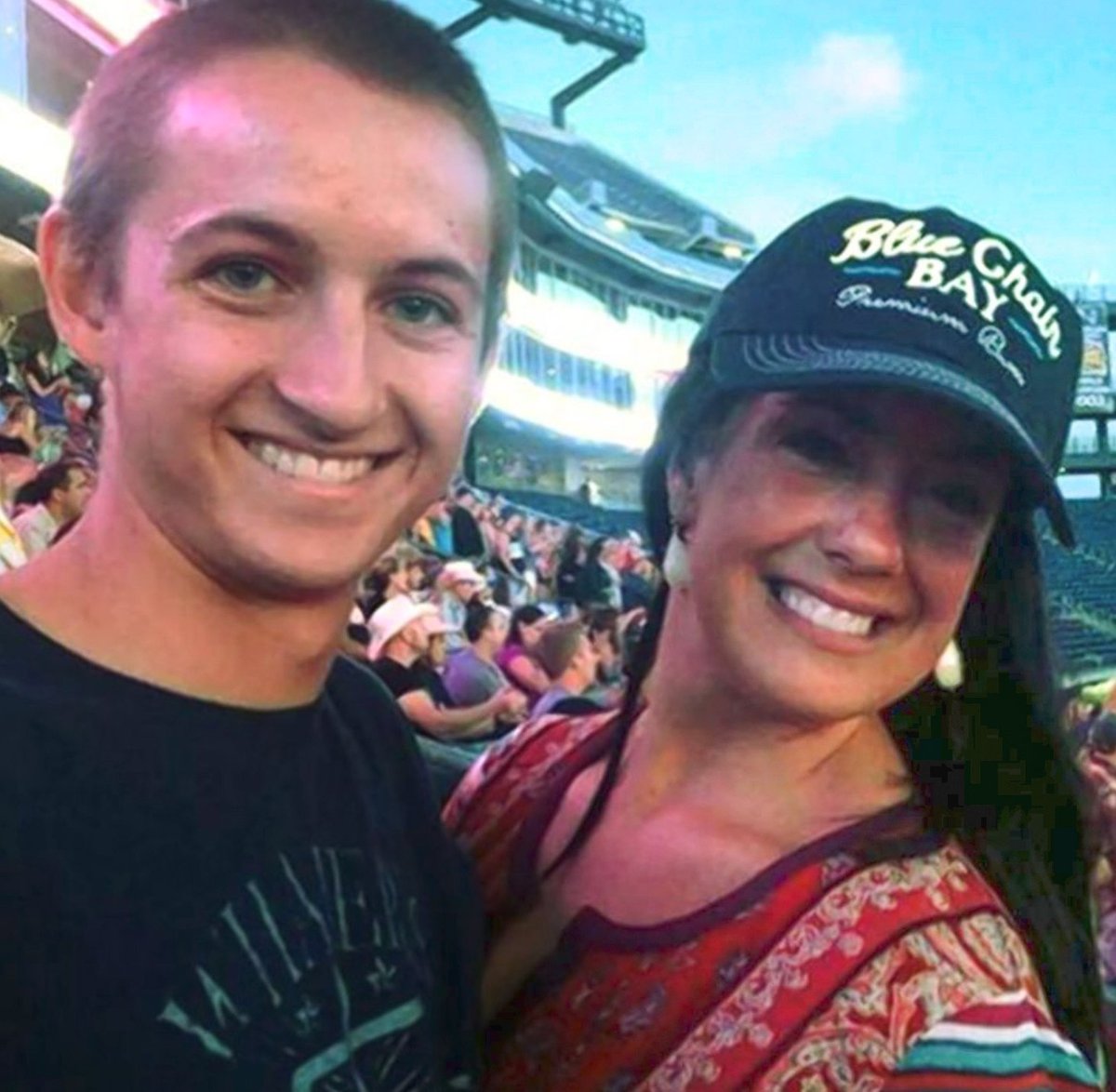 What we do know is that 'Coco' was loved by his family. He was "beautiful, inside and out… a kind person," Lynn Roy told CBS' 48 Hours in 2017, days after Carter's conviction. "Losing a child, I will live with this forever - the pain," she said. That pain must be compounded by the knowledge that her son was talking to someone in his final moments, a young woman who - given the opportunity to intervene, to call for help, to alert Conrad's parents of his plan - wrote the words: "you just gotta do it babe."
–
Michelle Carter's family lived less than an hour from the Roys, but the Roys had never been there. Plainville is a predominantly white town, whereas Mattapoisett is more diverse, described by kids from Plainville as 'gritty'. To Conrad's grandmother, the Carters came off as "influential, because of how they dress".
Michelle was born in August 1996, to parents who had good, suburban jobs. The eldest of two, Michelle struggled to fit in at school. Her high school peers thought she was sometimes attention-seeking, and came across as naive.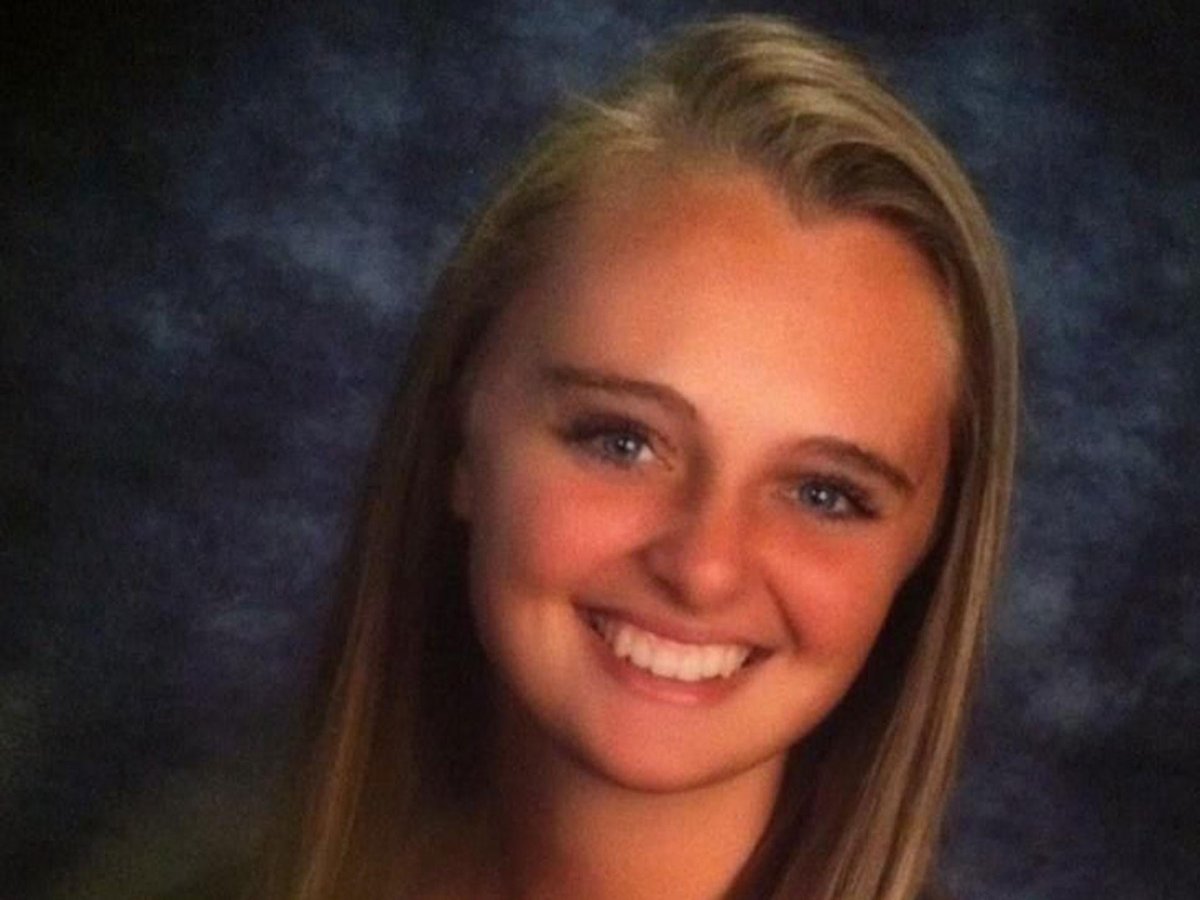 Throughout her teenage years, Michelle experienced anorexia and bulimia, for which she was hospitalised, and engaged in self harm. She was prescribed antidepressants in 2011, and transitioned to another form of medication in 2014. According to her legal defence, the latter made her "apathetic," and prone to bouts of mania.
In 2012, Michelle made a new friend during a softball team trip to Montreal. Alice and Michelle became inseparable, and when they returned from the trip, Michelle slept over at Alice's at least once a week.
After quickly developing an intense friendship, Alice suddenly stopped replying to Michelle's text messages. A conversation with Alice's mother Kelly years later would explain why.
She "latched on," Kelly told Esquire in 2017. Alice was depressed when the two girls met, Kelly explained, and she felt Michelle had picked up on that. She immediately disliked her daughter's new friend, recalling Michelle was "super nice. No kid is that nice."
When Kelly discovered that the friends were texting in the middle of the night, she confiscated Alice's phone. But then she found her daughter had replaced it with a new one. Kelly also noticed that Alice was spending excessive amounts of time on Facebook with Michelle, and when she demanded they stop speaking, Alice made another account in a different name. It was at this point that Kelly instructed her daughter to "end all ties" with Michelle, and she did.
At the time, Michelle messaged Conrad that the "whole Alice situation is making me depressed."
A year after their friendship ended, Kelly opened an anonymous letter addressed to Alice. It read like a love letter, and she believed it was from Michelle. She didn't show it to her daughter immediately, only handing it over once Michelle's name was in the media.
In 2014, in the weeks before Conrad's suicide, Michelle was still thinking about Alice. She texted a friend, "I'm obsessed with her like idk how to stop. Every love song or whatever, it's her I think about." In the years since, she has implied her relationship with Alice was romantic, and Alice was her first kiss.
Both Alice and her mother deny this.
The breakdown of that relationship unequivocally meant a great deal to Michelle, who didn't have a lot of close friends.
Her best friend, according to Esquire, was Evan Andrews, who explained in 2017 that the two were "so tight because we've both been through shit."
When asked how she could have done what she did, Evan reflected, "it's not just medicine. It's anxiety, her eating disorder."
Michelle Carter and Conrad Roy met in 2012, when they were both on holiday in Naples, Florida. Michelle was visiting her grandmother, Conrad was visiting his great-aunt, and they rode their bikes together.
They saw each other in person no more than five times, but their relationship flourished over text. After Conrad attempted suicide early in their friendship, he messaged Michelle.
"Do you even care what's happening to me?" he asked.
"Oh my god," she wrote. "Is this my fault?"
When Michelle was admitted to a clinic for her eating disorder, she messaged Conrad.
"Would be so good for you and we would get thru our issues together," she wrote of her time in inpatient care. "Think about it. You aren't gonna get better on your own, you know it no matter how many times you tell yourself you are. You need professional help like me, people who know how to treat it and fix it."
According to one of Michelle's soccer teammates, before the suicide Conrad was "never her boyfriend." She referred to him simply as "my friend." The texts recovered by the state of Massachusetts, all 317 pages of them, pointed to an unmistakable intensity between the two. As The Girl from Plainville represents visually, Michelle and Conrad were less lovers and more voices inside each other's heads. A sounding board for anxieties, friendship and family problems, and plans.
In June of 2014, Conrad told Michelle he was suicidal.
"We should be like Romeo and Juliet," he said.
"I'd love to be your Juliet."
"But you know what happens at the end."
"OH YEAH FUCK NO!" Michelle wrote back. "WE ARE NOT DYING. That's not funny. I thought you were trying to be romantic."
"I know I tricked ya," Conrad said.
As the days went on, Michelle started discussing possible methods with Conrad. When he didn't do it, she grew angry.
On the evening of June 12, the last of Conrad's life, he spoke to Michelle on the phone twice - once for forty-two minutes, and once for forty-six minutes. While no recordings of those phone calls exist, Michelle texted her friend Samantha two months after Conrad's death with what detectives interpreted as a confession. "I could have stopped him," the message read. "I could of stopped him but I fucking didnt. All I had to say was I love you."
Bizarrely, on July 10, two days before Conrad's death, Michelle texted two friends saying he was missing. Her texts show she knew he wasn't.
She was living in two parallel realities through her mobile phone. One where she led her friends to believe Conrad was missing and she was "losing all hope that he's even still alive," and another where she was messaging him, "let me know when you're gonna do it."
Did she know what was about to happen? Was she ensuring her friends would be sufficiently invested in Conrad's death?
The next morning, Michelle texted Conrad: "Did you do something??! Conrad I love you so much please tell me this is a joke. I'm so sorry I didn't think you were being serious. I need you please answer me. I'm gonna get you help and you're gonna get better we will make it thru this."
While Michelle Carter wasn't anywhere near the scene of Conrad Roy's suicide, she was indicted for manslaughter in 2015. In 2017, she was found guilty of having coerced her boyfriend to take his life via messages and phone calls - the first ruling of its kind in the United States.
–
It was a few months after Conrad's suicide that Michelle was approached by a police detective outside her school.
He told her he knew she was the last person to talk to Conrad on the night of his death, and that he had a search warrant for her phone. Within an hour, she'd handed over her phone and laptop, and their respective passwords.
In February 2015, Michelle was indicted for involuntary manslaughter - the act of killing another person unlawfully but unintentionally. She was arraigned the following day, and the grand jury found there was enough evidence to charge her with "wantonly and recklessly" assisting Conrad's suicide.
For Joseph Cataldo, Michelle Carter's lawyer, the charge brought against his client didn't seem legitimate. There is no law criminalising suicide in Massachusetts, so how can one be prosecuted for being an accomplice to a lawful activity?
In court, Cataldo called upon a doctor named Peter Breggin, who served as an expert witness. Breggin proposed that Michelle had been affected by involuntary intoxication, as a result of her antidepressant medication.
She had been given a prescription in April 2014 which Breggin said affected her 'helping nature.' As reported by Esquire, Breggin proposed that Michelle "convinced herself that abetting Conrad's suicide was itself a form of help."
Michelle's father submitted a character statement to the court further supporting this argument. "I am convinced the medication she was taking affected her mental state which made it difficult for her to distinguish between right and wrong," he wrote.
On June 16, 2017, Judge Lawrence Moniz found Michelle Carter guilty of involuntary manslaughter.
Knowing what Conrad was doing on the evening of his suicide, "she did not call the police or Mr. Roy's family," Moniz said in court. "She did not notify his mother or his sister, even though just several days before that she had requested their phone numbers."
Moniz stated that Michelle's "failure to act, where she had a self-created duty, constituted each and all wanton and reckless conduct."
In the wake of the conviction, Lynn Roy told CBS, "I think she [Michelle] needs to be held responsible for her actions 'cause she knew exactly what she was doing."
"I don't believe she has a conscience," she said. "The fact that she would say to him, 'Your family will get over you.' How is that even - I will never get over him."
On August 3, Michelle was sentenced to fifteen months in prison. Because of her appeal, it was almost eighteen months before Michelle began serving her sentence on February 11, 2019.
Less than a year later, Michelle was released from prison more than three months early due to good conduct.
Michelle and Conrad's story is one where so many modern issues collide: technology use, mental illness, social alienation. But it raises fundamental ethical questions, too. Can words kill? Can we truly make other people act?
Stan's The Girl from Plainville adds another layer of complexity to the case. Who was Michelle Carter? What was her state of mind? Did she know what she was doing?
There's a particularly powerful scene towards the end of the first episode of The Girl from Plainville. It's a few weeks after Conrad's death, and Michelle is looking at herself in her bedroom mirror - her face red from crying.
"I loved him, and he loved me, and he loved all of you guys. I know he did," she says. It's confusing, because the words don't make sense in context. Michelle Carter didn't personally know anyone who knew Conrad. They didn't share classmates or friends.
Then Michelle turns from her mirror and opens her laptop. She replays a scene from Glee, where the main character Rachel (played by Lea Michele) is grieving the loss of her on-screen and real life partner, Finn (Cory Monteith). The viewer learns that the words Michelle has rehearsed in front of her mirror are not her own, but lifted from a TV show.
Michelle turns back to her mirror and sings along with Rachel through tears. It's uncomfortable to watch, because it's entirely unclear whether Michelle's emotions are real or an attempt to align her own life with her favourite TV characters'.
But what it does is point to a messy, difficult truth.
Michelle Carter was an awkward, uncertain, fallible teenager. She too was insecure and hurting and lonely.
Sometimes it's harder to process tragedy when we realise that people who do bad things aren't monsters. They're not necessarily sociopaths or devoid of emotion or incapable of empathy.
Everyday people can do horrible, terrible things. They're capable of acts that irreversibly damage the lives of others, that are unimaginably cruel.
The Girl from Plainville leans into the reality of this case: Michelle's behaviour was weird and unpredictable and we may never understand it.
But often that is the truth about tragedy. It doesn't make any sense. And the closer you look at it, the more bewildering it becomes.
You can watch the first four episodes of The Girl from Plainville on Stan. New episodes drop weekly.
If you or someone you know is experiencing a mental health issue, please seek professional help and contact your GP. If you're based in Australia, please contact Lifeline on 13 11 14 for support or beyondblue on 1300 22 4636. If you are in immediate danger, call 000.