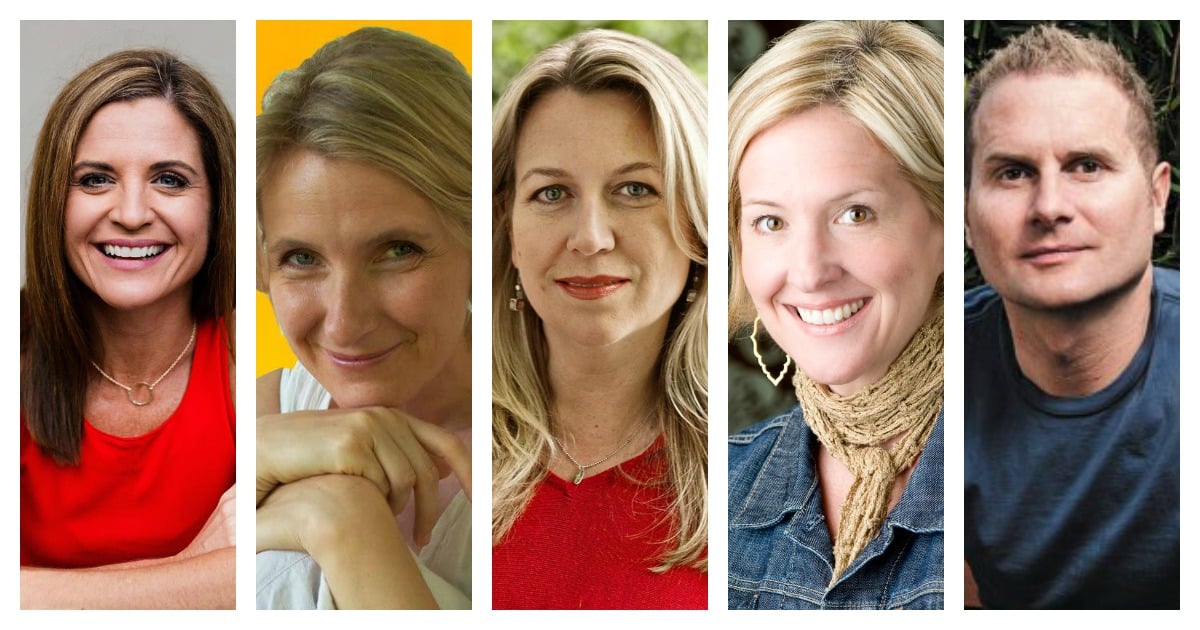 It's the question that's been shared thousands of times on social media and helped raise over $1 million in just 31 hours.
The Compassion Collective – helmed by authors Elizabeth Gilbert, Brené Brown, Cheryl Strayed, Rob Bell and Glennon Doyle Melton – put out the call across Facebook yesterday as the authors asked: What kind of people will we be?
After a year marred by tragedy with terror attacks in Paris and the shattering images that emerged from the European refugee crisis, it's not surprising this simple question struck a chord across the globe as the authors asked their followers to use compassion as their north star as we strive to become the generation who is remembered for choosing love over fear.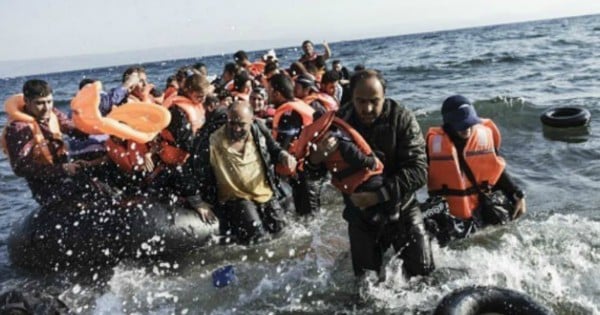 But how does choosing love translate in practice? And where do we find the light when the world is so often tainted darkness?
When it's so easy to turn off our devices and turn away – from the millions of Syrian children who have been displaced by the violence and terror that have tarnished their young lives to the homeless men and women we see on our own streets – how do we choose to be the people future generations will be proud of?
Elizabeth Gilbert, author of Eat Pray Love and Big Magic, posed the question to her Facebook followers.
Question of the day: WHAT KIND OF PEOPLE WILL WE BE?

Dear Ones –

If I have ever written to you from the heart, it is right now.

So here's a question: Have you all seen the movie SCHINDLER'S LIST? Have you all read THE DIARY OF ANNE FRANK? Did you ever read NIGHT, by Elie Weisel? Or Nelson Mandela's autobiography, LONG WALK TO FREEDOM?
Watch the trailer for Schindler's list here:
I know you have. We all know these stories. They are painful stories, from history. They tell of impossibly brave people, suffering during impossibly difficult times.

When you read a book like that, do you ever ask yourself this challenging question: "What would I have done back then?"

For instance: If I were a German industrialist during World War II, what would I have done? Would I have risked my life to save the lives of so many others?

If I were a common householder in Holland during the Nazi occupation, would I have hidden a Jewish family in my attic?

In the 1980's in South Africa, would I have gone to prison to stand up against apartheid?

Would I have marched in Selma with Martin Luther King, Jr?

For that matter, back in the 19th century, would I have been an abolitionist? Woud I have hid slaves in my house, on the Underground Railroad?

Or here's a question, apropos to the holiday: If I were alive 2000 years ago, and a wandering Middle Eastern couple from a distrusted minority — a pregnant woman and a desperate man — knocked on my door in the middle of the night and asked for shelter…would I turn them away? Or would I give them a place to rest?

Sometimes these questions are painful, because sometimes we look deep into our souls for the answer, and we think, "Uh-oh."