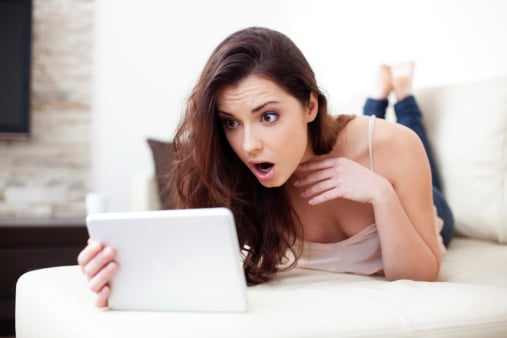 Remember that boyfriend who brought out the absolute worst in you? You pushed each others' buttons, had zero faith in each other and fought almost nightly? And yet you were deeply, madly in love with one another?
Bad relationships can bring out the crazy in all of us. Thankfully, mine was confined to my 20s, before Facebook or Twitter, and when mobiles were brick-sized contraptions used mostly for emergencies (not for sexting).
These days, jealous lovers have way too many tech-savvy options for stalking their partner. If I wanted to find out what my boyfriend was up to, I'd have to wait around to see if he'd leave his email open, or go completely old-school and follow him around in my car. Um, yes and yes.
Last month, Google pulled an Android app called Boyfriend Tracker from its Play store that allowed suspicious lovers to covertly monitor their partner's whereabouts. The app, sold in Brazil, was marketed as a "detective in your pocket." All you had to do was install it on your partner's phone when he wasn't around and, for $2 a month, it would track his activities without him ever knowing the app was on his phone. Sounds perfectly legal...and healthy!