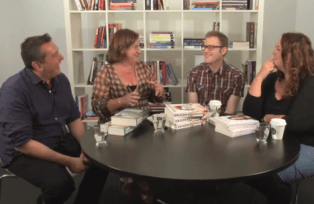 This post is sponsored by BIG W.
Chrissie Swan has a book.
Need we say more?
On this month's Book Circle, Cheryl Akle talks with writer and radio presenter Chrissie Swan, best-selling author Christos Tsiolkas and documentary maker John Safran about their books.
Be sure to check out these fabulous authors and their work.  Especially if you need a little Christmas gift inspiration.
Watch the full episode of this edition of the Book Circle below, where Cheryl and the authors talk more about the backgrounds behind the stories to their books: