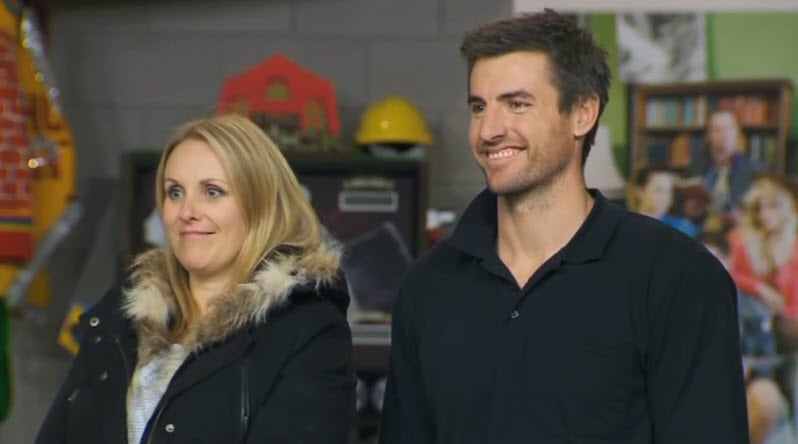 It has been 2 weeks of being friends. But now, now things have got competitive.
Just in case you aren't watching the fabulous renovating show, Chris and Jenna scored a perfect 30 for their most fabulous bathrooms (much to the shock of their competitors).
"We are stoked. Who thought a couple from Sydney's west would deliver a world class bathroom?" Chris said.
Last night, the contestants got to judge each other's bathrooms as part of The Block Glasshouse twist, where they then get to give out scores themselves.
It started with Chris and Jenna's bathroom. While everyone agreed that it was an amazing bathroom and a clever design, there was one couple who dealt a bit more criticism than the rest (and also came second according to the judges).
For the room that judge Neale Whitaker said, "I can't find anything that I don't like," footballer Darren and his wife, Dee, started with, "Those towels just don't really float my boat at all."
The couple seemed to be the only ones to criticise the stand-alone bath, "It's not a stone bath," and then disagreed with the judges, "I thought maybe the judges were over the top with comments about it."