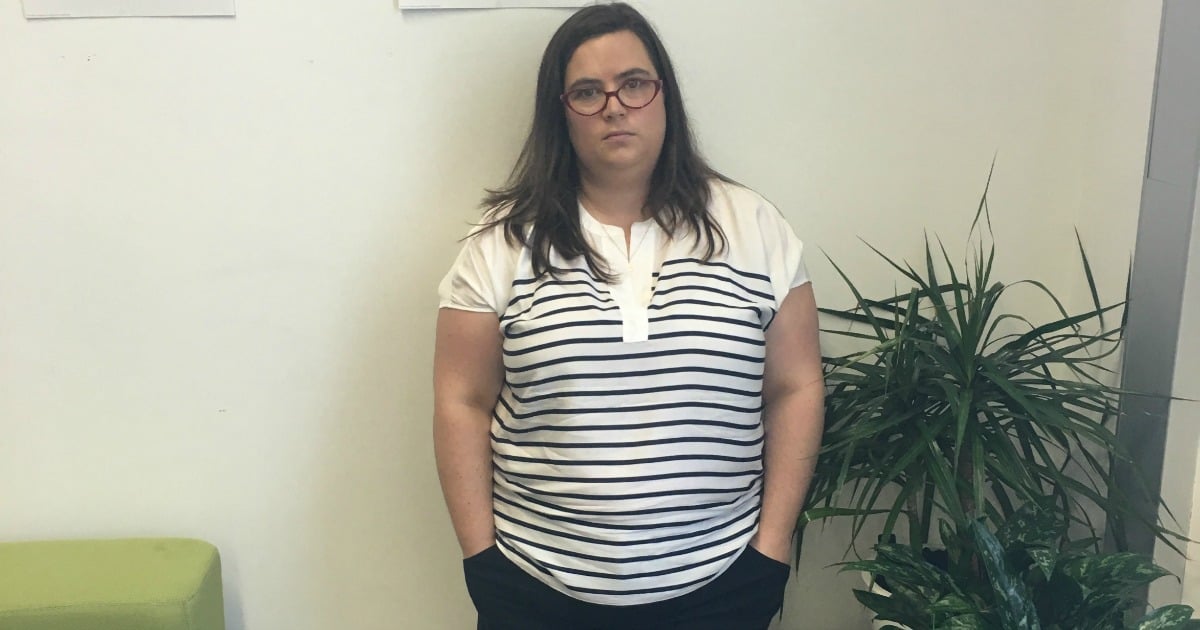 The last time I remember standing on a set of scales was in 2010, six years ago.
I was 6 weeks pregnant and at my first medical appointment. I weighed in at 107kgs. My GP pursed her lips and indicated that she wouldn't like me to get over 113kgs over the course of my pregnancy.
Outwardly, I sighed a little. Inwardly, I sighed loud, long and heavy. I reached for a mental security blanket of matter-of-factness. That was the number on the scales. There was an instruction from the Doctor. That's that. When you deal with simple facts, you don't have to deal with the emotion jam-packed into complex arguments and structures.
And that was the last time I would have been able to tell you what I weighed.
There are two reasons I have not weighed myself since then.
Firstly, I'm proud to be able to claim that I don't know my number. I feel profoundly self-satisfied that I don't know what I weigh. It feels deeply counter-cultural, as if it's my very own 'up yours' to the world.
In a culture so obsessed with policing the bodies of women, the very fact that I have escaped the scrutiny of the scales allows me to defiantly proclaim, "yeah, I'm fat. So what?"
Listen to Alys discuss her article on the latest episode of Mamamia OutLoud:
"Fat is an adjective. Fat is a body shape. Fat is not a moral judgement," I declare.
Fat doesn't make me unlovable. It doesn't make me unworthy, nor does it make me ill-disciplined or lazy.
I might be fat, but I am desired. My husband loves me. Men flirt with me. Women are drawn to me.
I might be fat, but I'm not dumb. I'm not defective or evil. I'm not a terrible mother nor am I a bad example for my children.
I might be fat but I'm not hateful.
Equally, I'm just fat, not curvy, or big boned or full-figured. Call it what you like, I suppose, but at the end of the day, on the continuum of body size and shape, I'm just plain fat. I don't need you to use the word voluptuous to make me feel better.
When you remove all of the meaning culture has shoved into the word fat, you don't need to dress it up in more socially acceptable terms. You don't need to use the term big-boned as some sort of excuse, because there's nothing to excuse.
Fat is a body shape, not a moral judgement.
It's a mantra I have repeated often enough to almost believe it.
Almost.
Like most people, I'm a mess of cognitive dissonance.