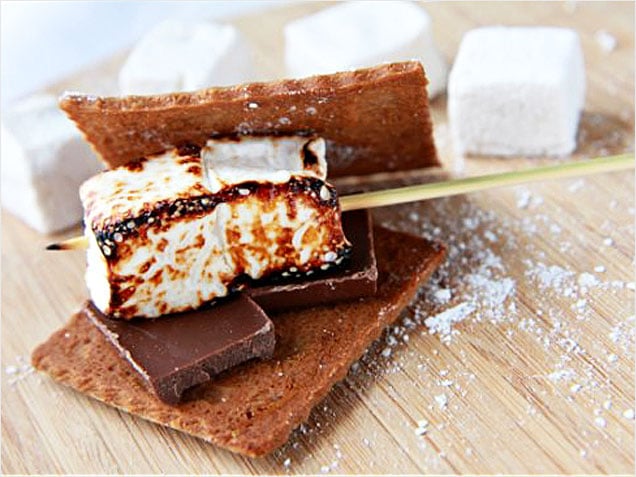 If you haven't heard of S'mores before, you're in for a treat.
After reading this post you're going to be dreaming of the gooey American campfire treat - and finding any excuse to whip them up.
For the uninitiated, s'mores are a popular snack in the US - especially for campers. Roasted marshmallows are sandwiched between sweet crackers and a slab of Hershey's chocolate to create a handful of sticky, sweet, melt-in-your-mouth-and-all-over-your-hands deliciousness. There's a reason they're called s'mores - because you'll always be left wanting some more.
The traditional American s'more uses Graham crackers, which sadly don't exist over here in Australia. According to Aussie blogger Shambolic Living, Arnott's Nice biscuits will suffice as a substitute. Other suggestions include shredded wheatmeal biscuits, digestives or even lattice biccies. Hershey's chocolate is now available in many stores, but good ol' Cadbury's, Dove, Lindt, or any other chocolate that melts will also do the trick.
Good luck!
Bourbon Marshmallow S'mores with Bacon