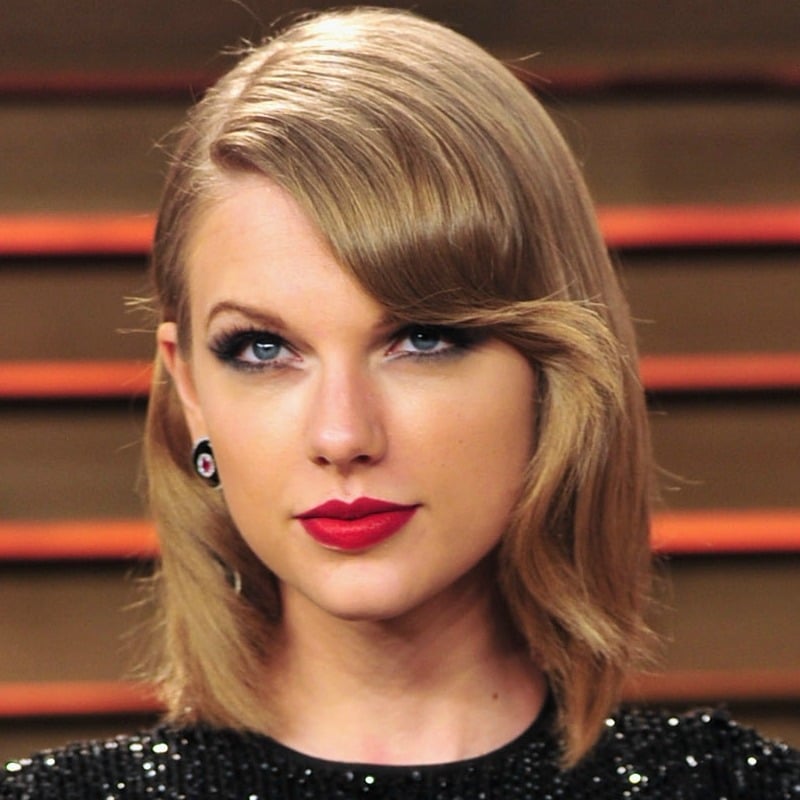 There are a few things you rarely see Taylor Swift without: her cats, her #squad, and a red lip.
While the pop star's clothing choices and hairstyle have evolved quite a bit in recent years, she's remained faithful to her go-to makeup look — even immortalising it in the lyrics to her song Style ("I got that red-lipped, classic thing that you like").
Just like any red lipstick fiend, Swift quickly learned it's hard to go back once you start wearing it. "I never really get too far from red lipstick, do I? I guess I just think my face looks worse without it," she told People magazine in 2014.
The 26-year-old has also admitted she plans her outfits on any given day around her red lipstick, such is her commitment to the stuff.
Watch: The retro lip colours that have stood the test of time. (Post continues after video.)
If you want to inject your makeup collection with a bit of Swift style, here are the lipsticks she swears by. And they won't all annihilate your savings.
Budget-friendly
Once upon a time, Swift was the face of CoverGirl — and it seems she took advantage of having endless access to red lipstick.
According to a 2012 interview with Redbook magazine, the Blank Space singer was particularly fond of the CoverGirl Lip Perfection lipstick in Hot. And, as one of the Blank Space singer's makeup artists Lorrie Turk told InStyle, one of her red carpet red lip looks at the time was created using Lip Perfection in Flame over the brand's Lip Perfection Liner in Passion.
Here's the bad news: both of those Lip Perfection product lines have since been discontinued. However, you can buy CoverGirl's ColourLicious Lipstick in the Swift-approved Hot shade ($16.95 from Target) as an alternative.