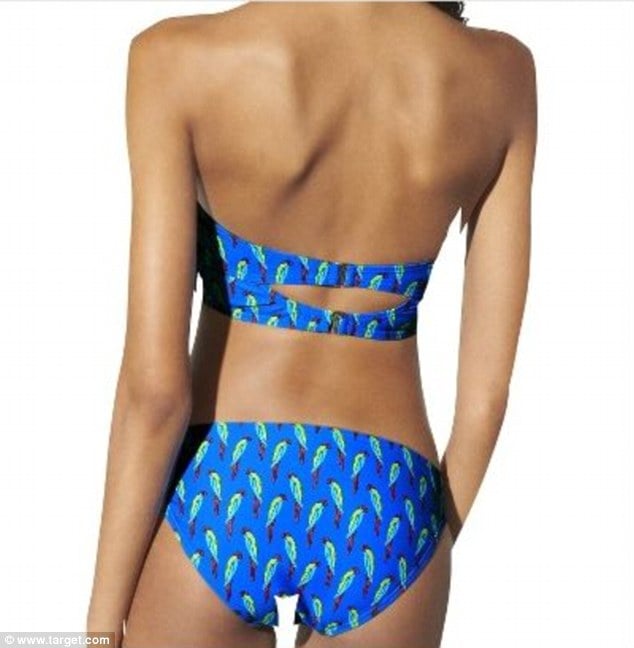 Here at Mamamia, we don't shy away from calling out on ridiculous Photoshop fails we see in our internet travels – just like this one that comes courtesy of the US Target website.
Take a quick look at the Xhilaration Junior midkini two-piece cossies below, on first glance it seems like a fairly innocent image of a teenager in a cute bikini.
Now take a closer look, and you'll see it's the trifecta of Photoshop fails: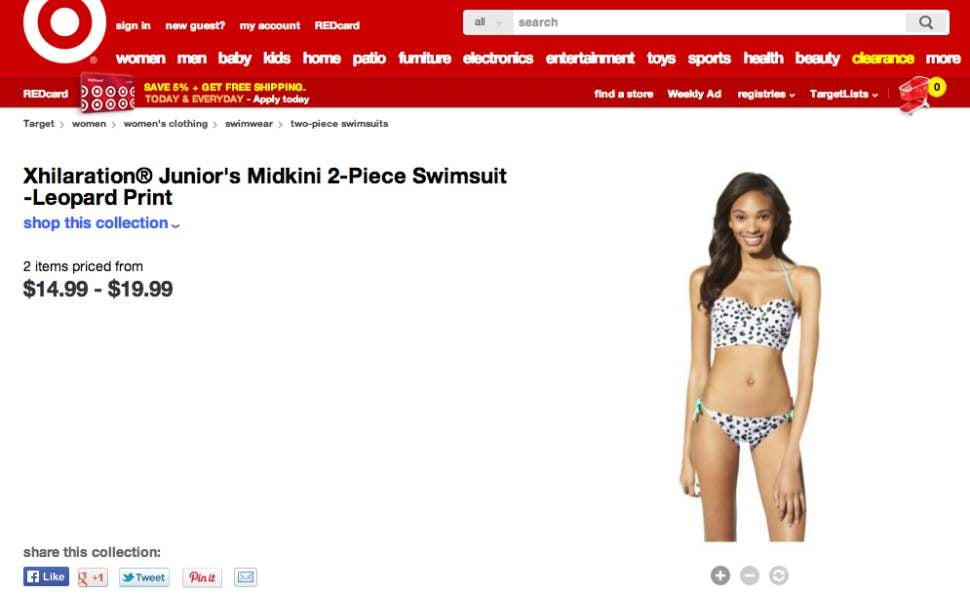 Her limbs have been stretched to Mr. Elastic proportions, her hips have been shaved down and WHAT IS GOING ON with her crotch area?