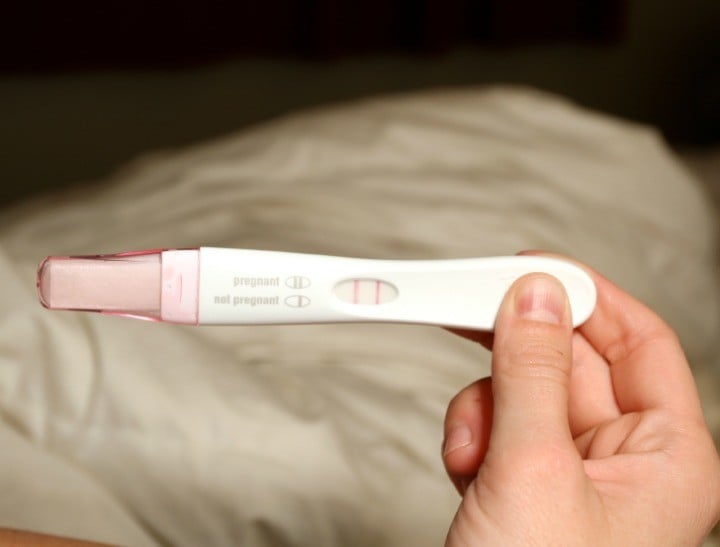 I am ashamed to admit that I wavered on whether or not to write about this subject, despite writing about so many other difficult and sometimes personal topics.
Miscarriage impacts about 1 in 4 pregnant women, and it has impacted me multiple times. It is a difficult subject for any person, particularly those who have experienced it. When I was writing The Fictional Woman I had thought about writing something of my miscarriage in 2009 and later changed my mind. It was too dark and unwelcome a memory, and now I had a little girl, had started my own family, and I was not keen to revisit that experience.
And then it happened again. I could not shy away from it. I could not 'forget'.
For only two sweet days my family and I had been delighted by the news of a positive pregnancy test. I'd felt the changes in my body one night and I knew. I could feel in my body that something was different, just as I had with both of my previous pregnancies. And then there it was in the morning, that crucial second line on the store-bought pregnancy test. We were in Hawaii (above), with family gathered from three continents to holiday together and celebrate my fortieth birthday, and there was no way we could have hidden our joy. We celebrated over dinner with a round of cocktails (mine virgin) and I thought about what would need to happen in my life to accommodate this very welcome news. I'd have to sell my apartment as soon as possible, as our family income would be reduced by somewhat more than half. I'd have to push back the publication of this book, as it would come out when I was due to give birth.
We wanted a second child. It was really happening. We were excited.
Had I waited another two days to take a pregnancy test I might never have known with absolute certainty that I was pregnant. I may have strongly suspected it (I know my body well enough not to miss the signs) but I would not have known for sure. But at the airport, having said goodbye to my sister, my father and stepmum, my body told me that things were not right. I was bleeding and there was no escape. We were already in the gate lounge, among the rows of identical chairs, illuminated with artificial lights that reminded me, too much, of a hospital waiting room. There was no space. No place to cry. We had to catch a plane in an hour. It was time to go home, with one fewer than I'd thought we were becoming.
All I could do was buy sanitary napkins and try to come to terms with what was happening inside my body. I reminded myself of the good things in my life, counting them in my head one by one, like the knotted threads on a lifeline. Throughout this I had the significant comfort of my then two-and-a-half-year-old daughter running back and forth in front of me, giggling and shouting, undeterred by our early wake-up that morning. I thought of all the women who, like myself, had always wanted to have children, yet did not have the comfort of their own healthy child when they miscarried. I knew this from conversations with friends, but most of all I knew because the last time it happened to me, I did not have that comfort either. I had miscarried four years earlier, shortly before I got married. I was living with my husband-to-be, Berndt, in my flat in Sydney when two pink lines explained my slightly swollen belly and my late period. I'd taken tests in the previous weeks and they'd come up negative. But something seemed to be up and so there it was.