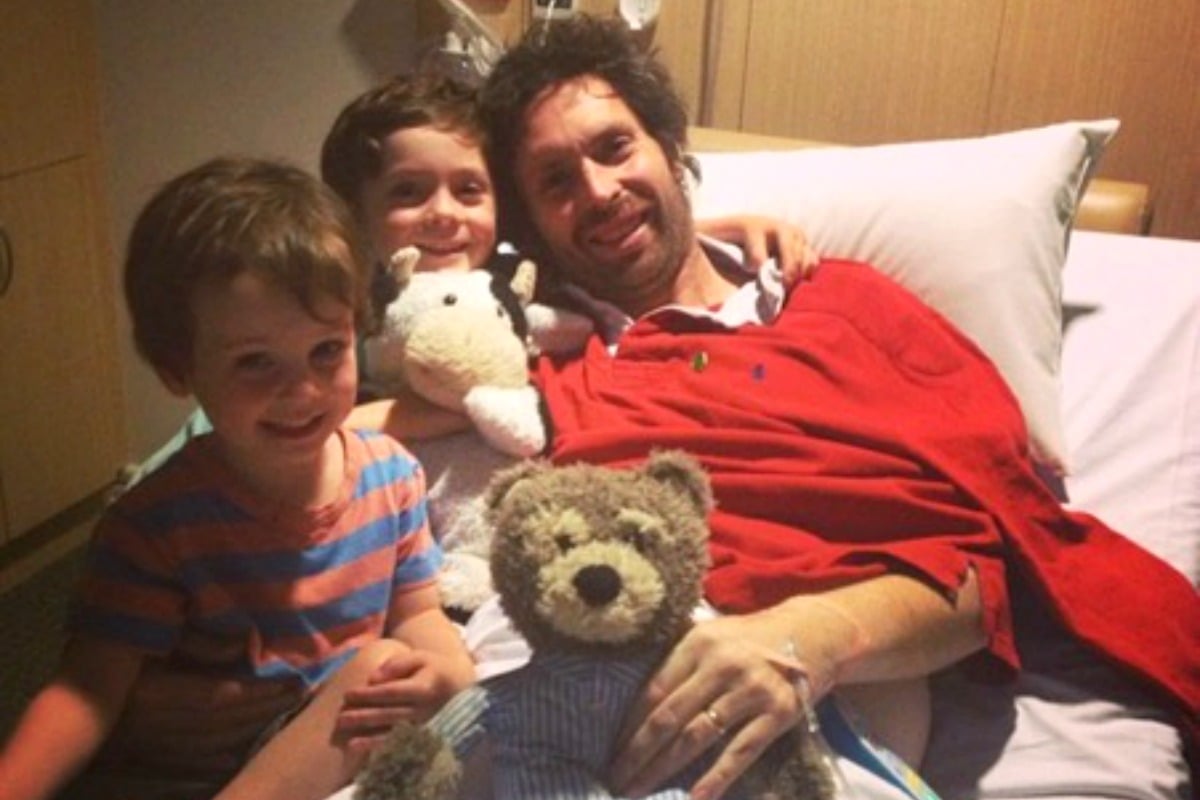 When my husband was diagnosed with stage 4 colon cancer in 2013, we had to make a decision about how we were going to manage the disease for him, but also for our two little boys who were just four and six years old at the time.
For us, we needed to find a balance between honesty with the boys and ensuring that they didn't become scared and anxious.
We sought advice and guidance from counsellors, and we chose to explain that their dad was unwell.
Watch: Talk to your family about their health history. Post continues below.
I believe it is so important to speak to children honestly about the end of life and provide them, in a kind and respectful way, with the tools to understand the process.
We explained cancer to them using the right words, and then when they asked more questions we explained in simpler terms that it was like a computer game where there were cells floating around in Daddy and that the doctors and Daddy were trying to kill the cells with different medicine.
This simple explanation allowed the boys to understand as best they could what was happening. Importantly, they knew that we were being honest with them – even at their young ages, they both wanted answers.
When Allistair became so unwell that we needed to have more intervention and more hospital visits, we continued to explain to the boys what was happening.
Yes they became upset, and yes it was heartbreaking, but to this day I am happy with Allistair's and my decision to be open with the boys.
As the disease progressed towards Allistair's death, we started to explain this to the boys as well.