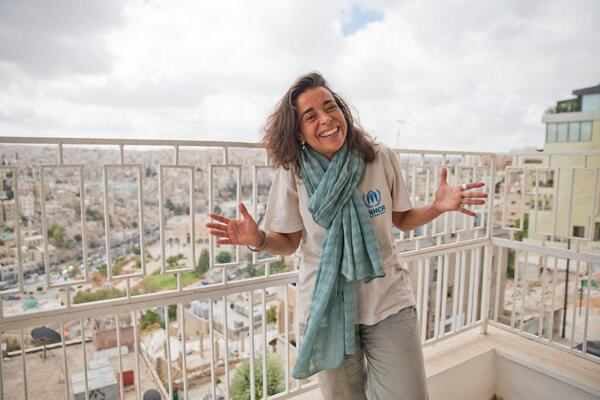 By THE UN REFUGEE AGENCY
Not long ago, Syria was the world's second largest refugee-hosting country. Now, after three years of conflict, Syrians are about to replace Afghans as the largest refugee population worldwide. For decades Syria welcomed refugees from other countries, and now it has been ripped apart and forced into exile itself.
Children have been the hardest hit in this war, and over 1.2 million of them are now living as refugees. There are grave fears for these kids who have experienced three long years of trauma and brutality in this humanitarian catastrophe.
Just over the border from Syria in neighbouring Jordan, 120,000 Syrian refugees have sought safety in Zaatari Refugee Camp, which is now the second largest refugee camp in the world.
Dr Ana Calvo is the UN Refugee Agency's Public Health Officer at the Zaatari camp. She is a medical doctor and has experience working in humanitarian emergencies around the world, including Mozambique, Colombia, Afghanistan, Myanmar and Kosovo.
We spoke to Ana about her work helping Syrian refugees.
What do you do at the Zaatari Refugee Camp?
Health activities are crucial during the arrival point at the camp and, as every day we have new people arriving, you can imagine the days are very busy here. There are injured refugees, unaccompanied young refugees, disabled war amputees, and women and kids psychologically traumatised from the terror they have been through and in great need of help.
There are also adults with complications from chronic diseases or mental health problems because they could not get the medicine they need inside Syria. After years of war in the country, many children have not had their basic vaccinations and pregnant women are lacking prenatal care. These people have not had healthcare for months, sometimes years, because the war has destroyed the health centers were they used to go.
Is treating patients at arrival your main function in the camp?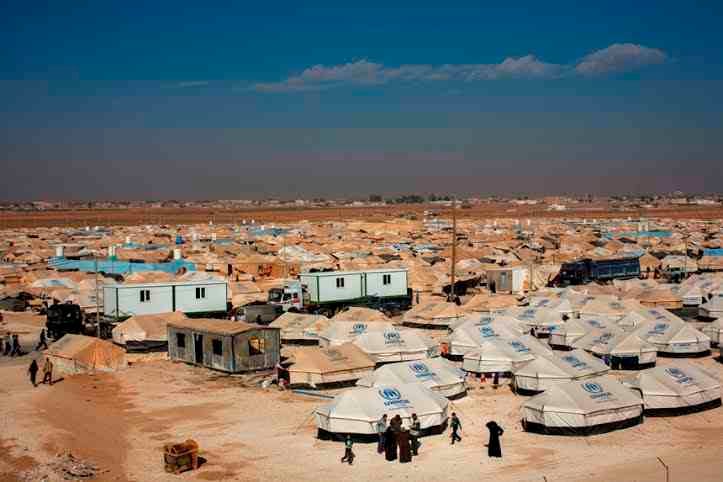 I have helped establish the new arrival medical screening process, but I also coordinate other health activities to protect refugees' health once they are settled and have some stability in their new home. We design health programs that these refugees would have had access to in Syria – so everything from vaccinations to prevent the spread of disease, services to those suffering from chronic illness, reproductive and child health, treatment of injuries, as well as mental health services. All this for around 60,000 kids, 7,000 pregnant women, some 4,000 older people and more than 50,000 adults.
How are all these activities funded?
UNHCR only gets 3% of its funding from the UN, so we couldn't do all of this without voluntary donations – including donations from everyday people. These contributions make it possible for us to continue to save lives and protect these people. They've been through so much already and now in a camp they have to face challenges they never would have previously. During the past year we have been able to do some excellent work in the Zaatari Refugee Camp – there have been no outbreaks of measles, diarrhea or other epidemics. Nor have there been preventable causes of death, like maternal deaths.
How do you see the future?
Sometimes I feel sad as I realise that I still introduce myself as a humanitarian doctor after so many years. I belong to a group of doctors that have to come to terms, once more, with another war. Despite joining collective efforts during the last 20 years to contribute to war relief and durable solutions, war is still the reason I do what I do. Hopefully, with continued support, UNHCR will contribute not only to the humanitarian relief efforts but also to long-term, permanent solutions for the people so drastically affected.
In Zaatari Refugee Camp in Jordan, Ana and UNHCR:
Deliver around 70 babies a week and provide antenatal care.
Provide 60,000 health consultations every month to refugees.
Vaccinate thousands of children under five against polio, measles and other diseases.
Run tent to tent hygiene campaigns to protect refugees from infectious diseases such as diarrhea and tuberculosis.
Treat people living with chronic diseases.