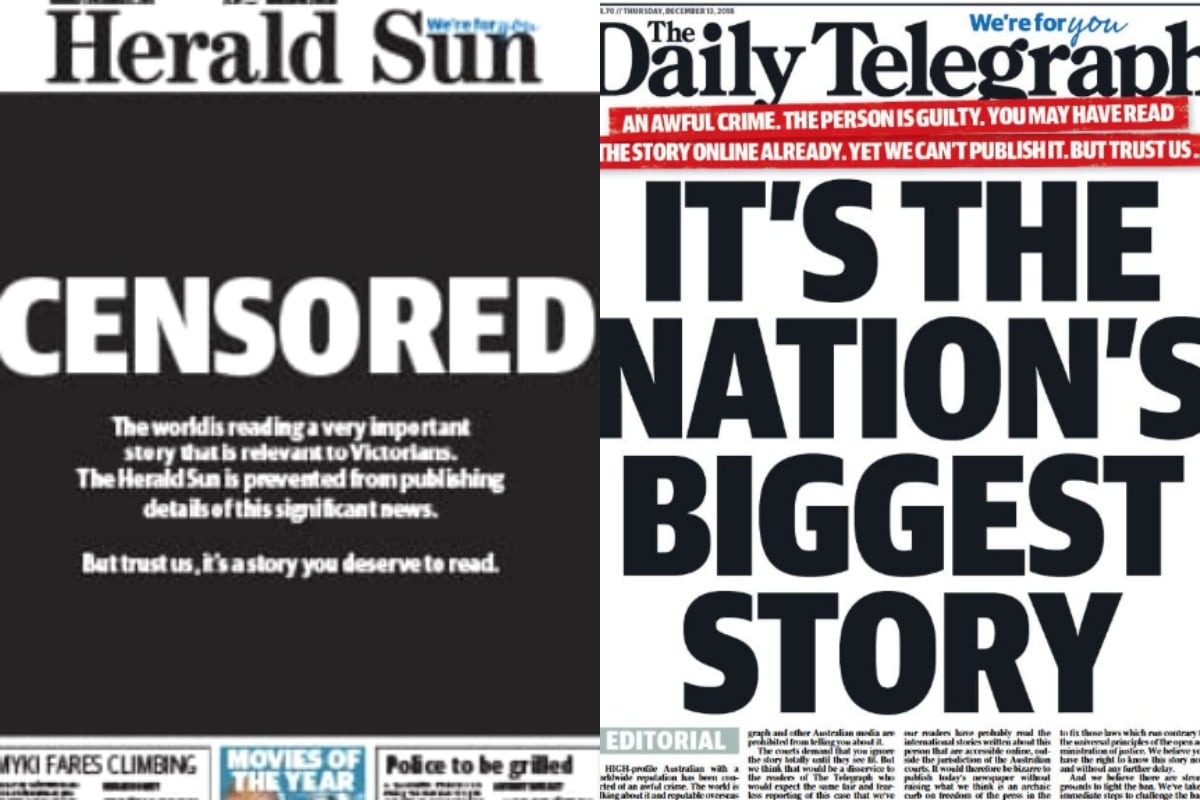 A very well-known Australian was found guilty of a serious crime on Tuesday, Fairfax and News Corp have reported, but Australian media can't reveal their name.
The courts have prevented the reporting of their identity because of a suppression order. The Age reports the person has been remanded in custody awaiting their sentencing in February.
The Daily Telegraph is reporting the detail-removed story on their front page as "the nation's biggest story". It describes the crime as "awful".
The Age reports that the person's name has been suppressed by the Victorian County Court because knowledge of the person's identity in this trial could prejudice another trial involving the same person in March. Courts commonly do this to ensure a fair trial for the defendant.
Anyone accused of prejudicing a trial could be prosecuted for contempt of court.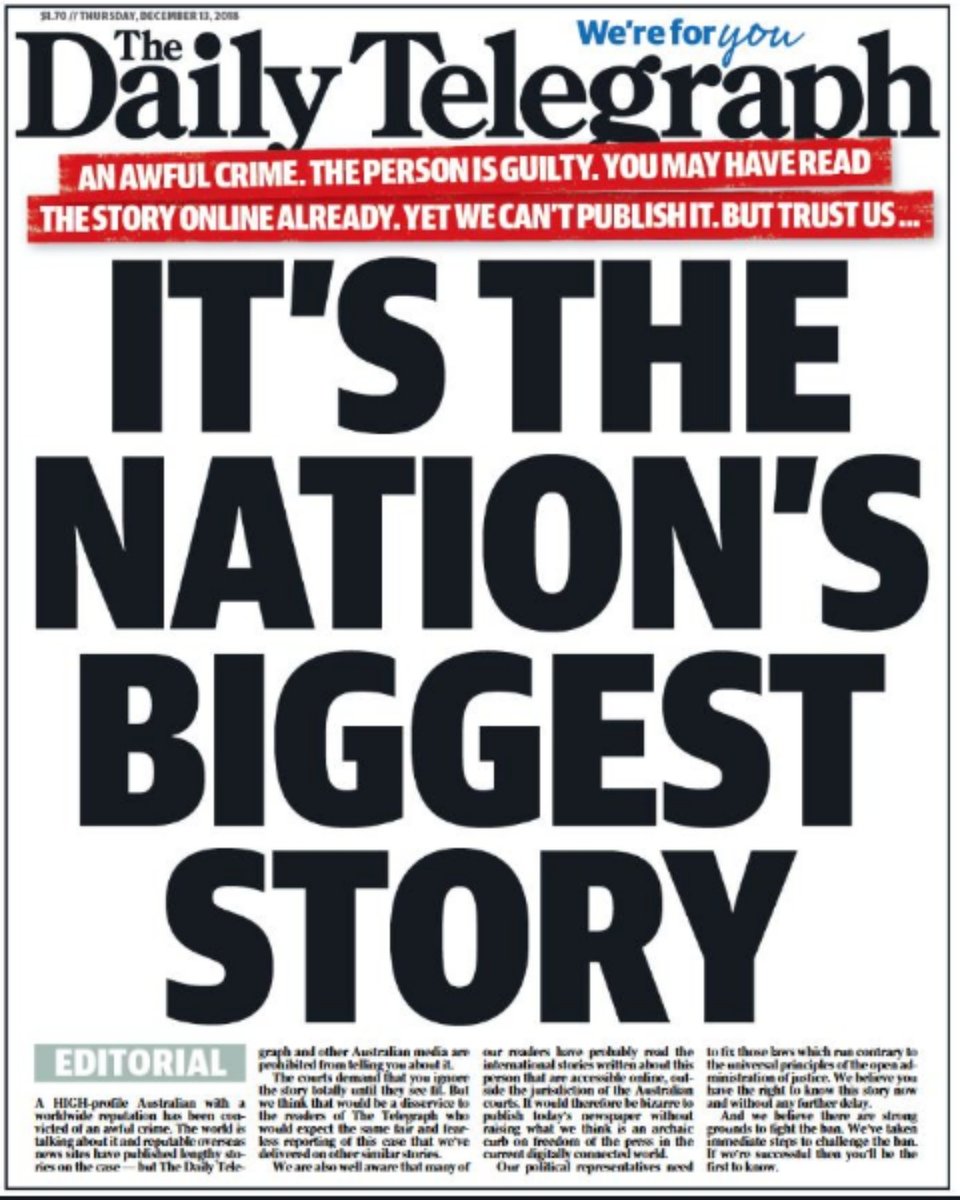 However, while the suppression order applies to all Australian states and territories, its jurisdiction is limited to Australia, and overseas websites may report on the story.
But as Mamamia is based in Australia, we too cannot report on the person's identity or the crime they have been found guilty of. We also cannot report anything relating to the case that may inadvertently identify the perpetrator.
News Corp has vowed to fight the suppression order, arguing that Australians could easily read the full story on overseas sites given the nation's widespread access to the internet.
If you know the person's name, we please ask that you do not share it in the comments below.