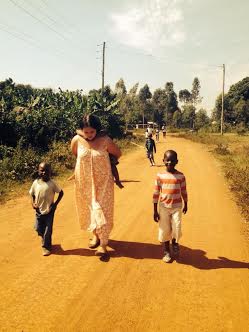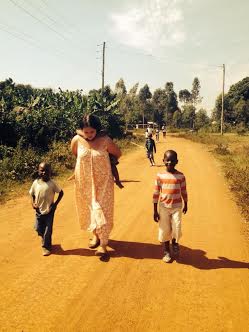 By BETHANY DOHERTY
My African journey started at the age of 15 when I decided to volunteer with a small group of adults who were travelling with Goulburn woman Jacinta Ojwang, who with her Kenyan born husband Antipas, run a not for profit organisation in Kenya, called Suluhisho, which is Swahili for 'the solution'. My three weeks in Kenya was such an eye opener for me coming from a loving family, living in a safe community with access to all the luxuries that Australia has to offer any teenager.
Slums everywhere, filled with families who most days cannot put even one meal a day on the table for their children, thousands of households headed by children barely young enough to attend school in Australia caring for their siblings after their parents have abandoned them due to poverty or have been taken from them by illness such as AIDS, typhoid and malaria. Children wandering the streets barely clothed with swollen starving bellies and older children brain damaged from sniffing glue to keep the hunger pains at bay made me realise how truly lucky I am and how much I need to make a difference here in some way.
I was so determined to get back to Kenya as soon as possible, so when I finished year 10 in 2012 I decided to leave high school to complete my year 11 and 12 equivalent at TAFE in one year, determined to spend 12 months back in the country that had stolen my heart.
On the 16th December last year at the ripe old age of 16 I left to begin my journey.