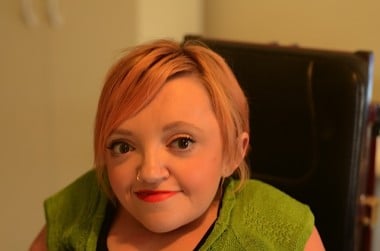 My mother loves to remind me that about the age of four, I made a somewhat formal announcement that I was going to be a plumber when I grew up. I suppose I reasoned that my small stature would make me a handy size to fit into whatever nooks and crannies plumbing entails.
Being a fickle child, my plumbing aspirations quickly made way for dreams of being something else altogether, and 28 years on, my daily grind involves neither overalls nor plungers.
I do, however, spend a great deal of time talking about toilets.
It's hardly surprising, really. It is a truth universally acknowledged that all us wheelchair-users really care about is keeping able-bodied people out of our car spaces and our dunnies. Dare to park your derriere in the larger cubicle and we'll make you rue the day, right?
(Who is and isn't allowed to use disabled toilets is an age-old and frankly boring question. People who don't look disabled need to use accessible toilets for all kinds of reasons. A friend of mine is diabetic and needs extra room to inject insulin, and constantly has to explain that to people who abuse her for using disabled toilets. Another friend with a stoma uses them for similar reasons. It'd be nice if we all calmed down about that particular issue. Shit's complex. Literally.)