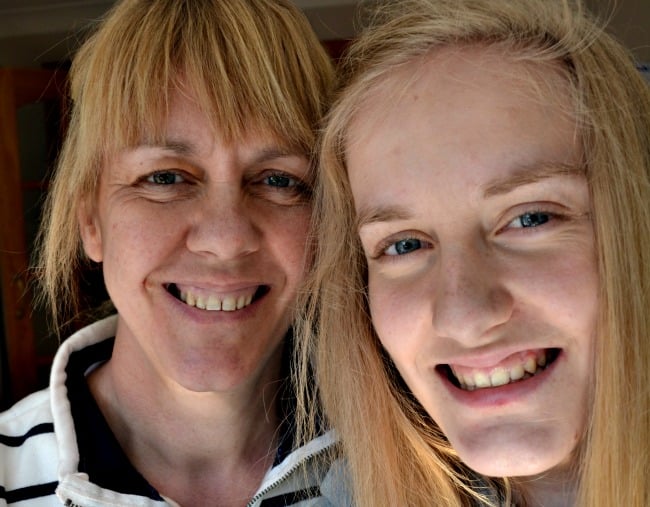 The following contains details of violence and domestic abuse that may be distressing to some. For 24-hour support please call Lifeline on 13 11 14, or call the National Sexual Assault, Domestic and Family Violence Counselling Service on 1800 RESPECT.
Crack.
Crack.
A pause.
Crack.
Three gunshots tore through the calm morning air in Spalding, a small town in Lincolnshire England's central east. It was just before 9am on July 19, 2016, and the local swimming pool carpark had become a crime scene. Three were dead: Claire Hart, 50, her husband of 25 years, Lance, and their 19-year-old daughter, Charlotte.
At first, confusion reigned; nearby schools were placed into lockdown, news helicopters circled, whipping up rumours of gang violence, even terrorism. But it soon became clear there was no rogue gunman, no immediate threat the local community. The perpetrator lay among dead, sprawled alongside those he was supposed to love the most.
A single-barrelled shotgun in hand, the 57-year-old father ambushed the women after their morning swim at the The Castle Leisure Centre. His shots, the final act in a decades-long campaign of abuse and total control.
As the crime unfolded that July morning, Claire and Lance's eldest children where hundreds of kilometres from the horror; Ryan, then 25, working in the Netherlands, and 26-year-old Luke in Scotland.
Ryan had seen the headline first, 'Three dead in shooting in Spalding'. He texted his mother and sister, "…Let me know you're OK. Call me please." No response. He called. No answer. Panic rising, he phoned his brother and each rang police. When Luke's inquiry was returned, the voice on the other end of the line asked a question that jolted him into a new, terrifying surreality: "Is that Luke? Do you have anyone with you?"
As he recounts in their book, Operation Lighthouse, "A panic rose strongly within to mould the world back to how it should have been. But this world was no longer mine. Everything froze. As a small, lonely child, I stood in silence in the infinite darkness."