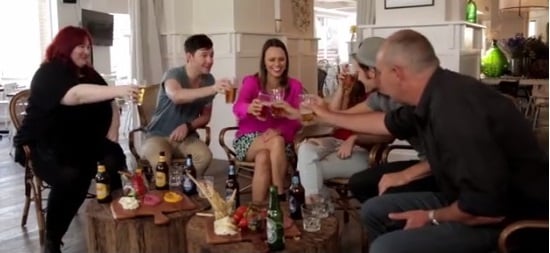 You're at a concert, buzzing with excitement that you're seeing <insert popstar/rocker name here> in the FLESH, surrounded by thousands of screaming fans and… the woman beside you watches the entire thing through her iPhone.
She doesn't take just the occasional photo, but experiences the concert through a screen. It makes you wonder what the point is.
The love of your life stands opposite to you. He sinks to his knees and fumbles inside his jeans' pocket for a moment. Your eyes bug open as your realise that this is IT, he is proposing, DAMN why didn't you get a manicure last Saturday!
He says some beautiful words, you joyously accept and then your soon-to-be-husband pulls out his phone. Facebook needs to know you're engaged, right? Status update time.