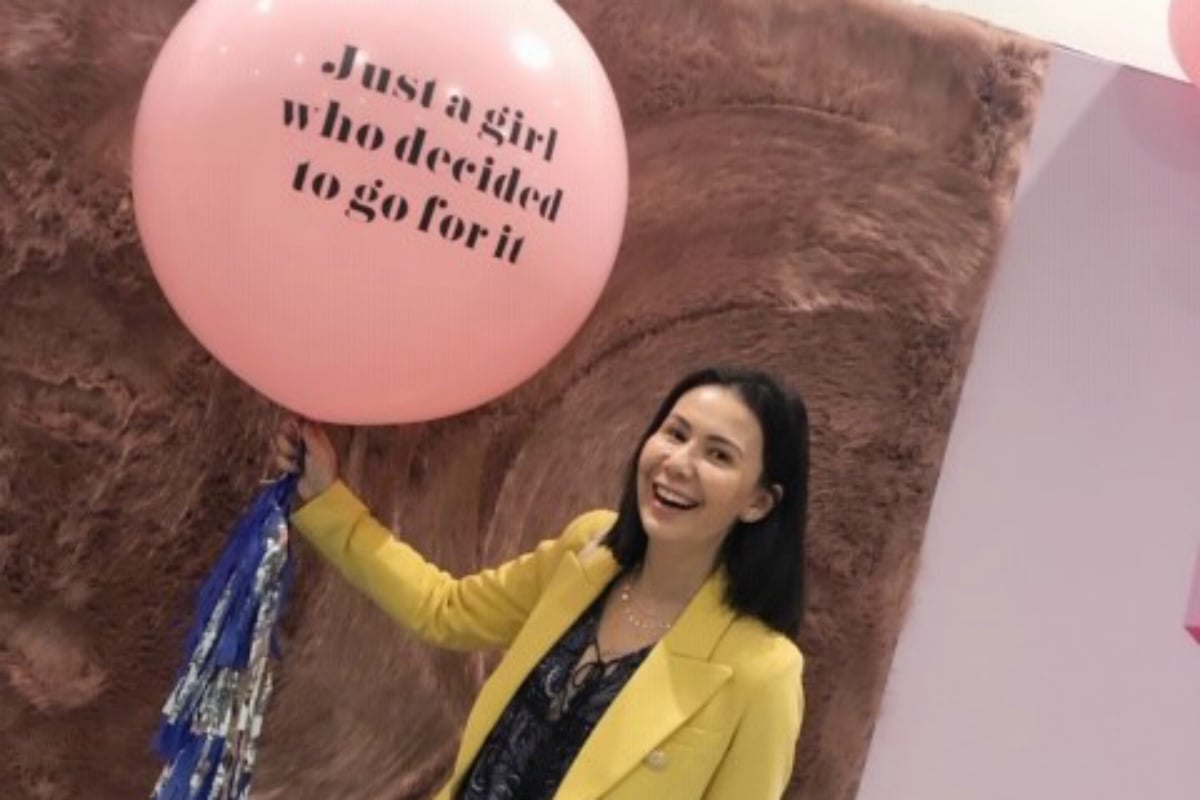 With more and more people having their own startups or "side hustles" in addition to the 9-5, it can sometimes feel overwhelming.
Juggling too many competing priorities and trying to complete tasks that you have no interest in or experience with, like payroll or legal issues, seem part and parcel with getting a small business off the ground.
But Kyelie Baxter, an MYOB accountant and consultant from Burleigh Heads, Queensland, believes it doesn't have to be this way.
Kyelie, who is the managing partner of IQ Accountants, has used the lessons of running her own successful business to help others in her local area with theirs. Along the way, she's built up a strong network of female mentors, mentees and customers.
Mamamia asked Kyelie to share the key actionable tips about how to make your startup or side hustle not only take off, but stand out.
1. Back yourself.
Let's start with a very straightforward, but important one. Years ago, Kyelie received some words of wisdom from her grandmother that has always stayed with her: "If you're going to back anyone, back yourself."
This is advice Kyelie often comes back to, even today, and will often share with her clients.
"It gives you the motivation and the self-confidence to do what your gut is telling you," she explains. "When sometimes there are voices from others or even internally that are telling you otherwise."
2. Take safe risks.
"There are so many ways to prevent or avoid things going wrong. It is about doing things safely like putting systems and processes in place, figuring out how to do things, making sure you are not wasting time and not being afraid to do the hard work," Kyelie says.
"Work out how you are going to do things and how you will manage that before your side business launches or becomes successful. Set up customer service processes, a marketing plan and set your goals before you launch so there are actionable plans," she says.
A part of the hard work needed in running any sort of successful business is getting good advice from the start, usually from an accountant and a solicitor to avoid what Kyelie calls "a legal minefield or a tax nightmare".
3. Don't take too much on yourself.
A common mistake people make is "taking too much on themselves", according to Kyelie.
People often have a view that paying someone else to do specific tasks will cost too much or that because they are a small business that they can take it on themselves, and this can often make people lose sight of why they started the side hustle initially. "When people do this they often let the business side drain their creative side," Kyelie explains.