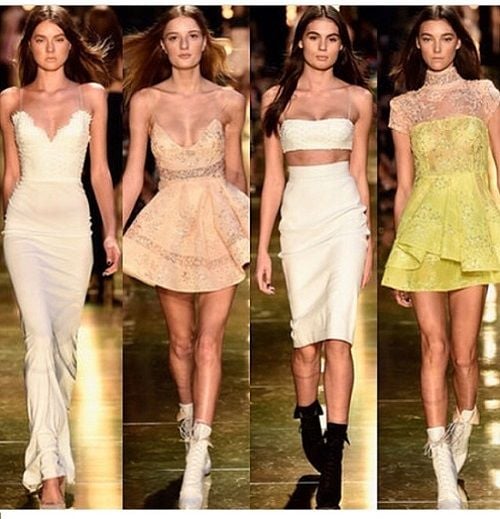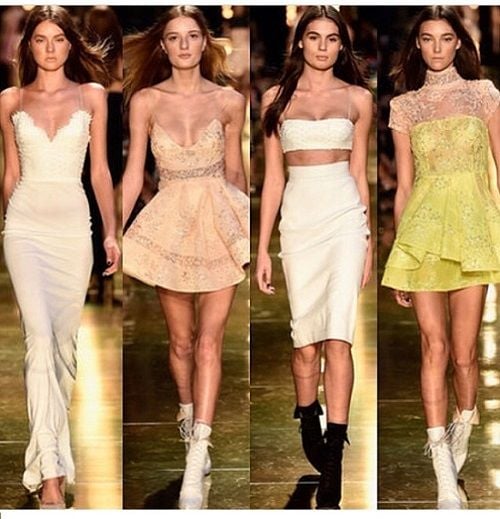 Fashion week is a time to celebrate Australian fashion, not worry about the emaciated women modelling it. It's about midi skirts, midriff tops, sequins and head-to-toe white. It's a big party to boost our beleaguered fashion industry and celebrate the men and women who decide what we'll be wearing next season – not the well-being of the walking coat-hangers who wear the clothes.
That's what some of the most influential people in fashion would like you to know. That textiles are more important than people.
While we've been talking about the emaciated model Alex Perry booked to walk in his show – 21-year-old Cassi Van Den Dungen – and the frighteningly brittle models employed to walk this week's shows, magazine editors and fashion writers would really prefer us to talk about how fabulous Aussie clothes are.
Kellie Hush, editor of Harper's Bazaar Australia, has tweeted how disappointed she is that we in the media keep fixating on body image not couture:
This week Australia's finest design talent are on show & all the media can focus on is the skinny model debate. #supportaustralianfashion
— Kellie Hush (@KellieHush) April 9, 2014