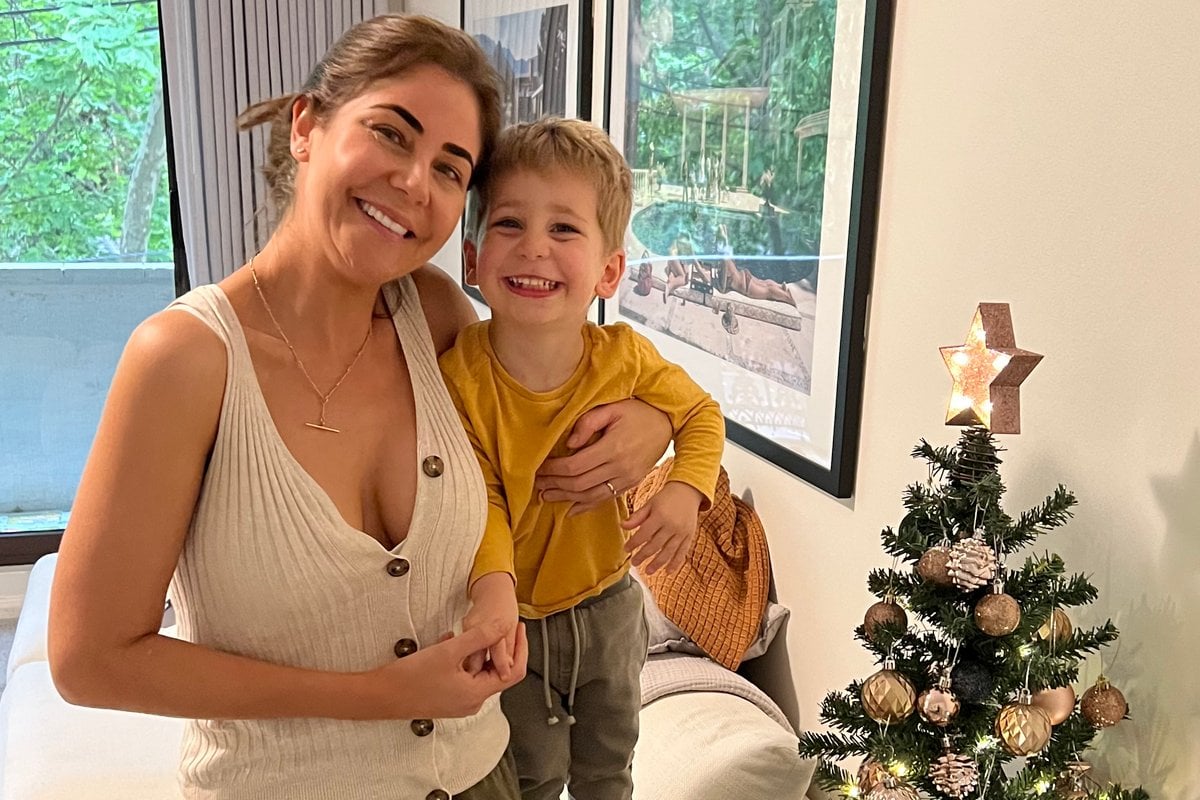 It's the most wonderful time of the year.
Except if you're a parent of a young child and you tell them that Santa is real. If you do that, you are not wonderful. You're causing damage to your children, disrespecting them, and setting them up for a life of thinking lies are okay.
That's what child psychology experts like Dr Justin Coulson say, anyway.
I really admire Dr Coulson and follow a lot of his advice. And I am sure he has studied for many, many years to become a qualified expert in his field. He's not alone in this advice, either. There are plenty of toddler experts on Instagram sharing the same message. 
But as a mum of one two-and-a-half-year-old, which makes me as far from any sort of expert as you can get, I respectfully disagree.
My parents 'lied' to me about Santa. For all of my childhood up until the age of seven or eight I was told, and believed, that a white-bearded man in a red velvet suit came to our house on the 24th after I'd gone to bed. He dropped off a gift, and he had a swig of beer and a cookie. He also fed Dasher, Dancer, Prancer and all the others some carrots I'd left out... I could tell because the orange stubs were left on the plate next to the cookie crumbs.