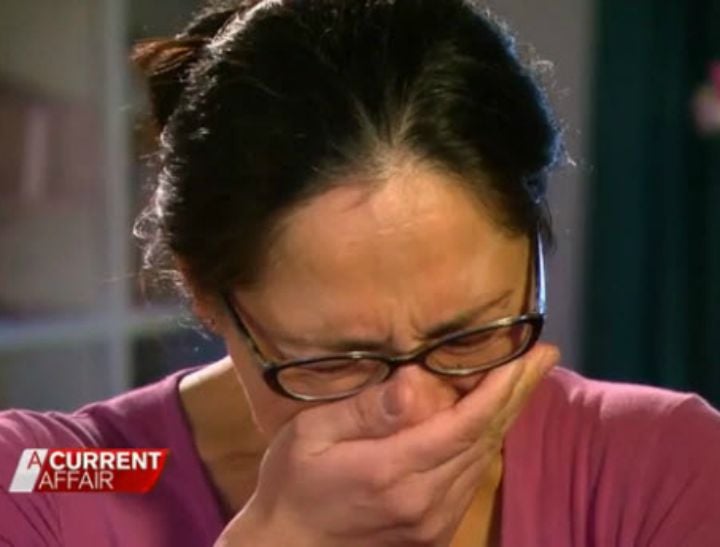 "I think you just have to keep going because they need you."
UPDATE: IT'S A BOY!
In heartwarming news Sharon Chan has introduced her newest family member to the public who have been so very generous to her.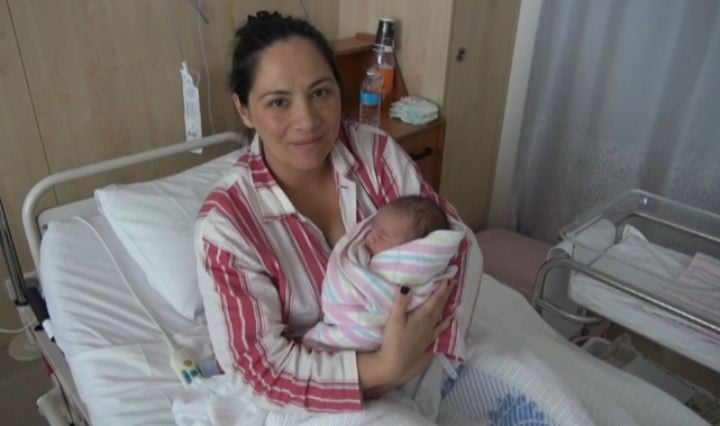 Last night on A Current Affair she showed off her as yet un-named baby boy.
"Hi everyone, I just wanted to introduce you to the newest member of our little family," she said on air.
"We haven't named him yet, but hopefully by the end of the week we'll have something special to call him."
Sharon had previously said she was overwhelmed with the public's generosity.
She received over $800,000 in donations to support her family in this trying time.
A Current Affair caught up with her last week to share the news and posted a live video of the event.
Sharon was moved to tears by the generosity of Australians, and told ACA she would put the fund towards her mortgage and medical bills for Ollie, her son with Down Syndrome.
On top of the donations collected by the Rotary Fund, Sharon and her family were also offered an all-expenses paid trip to Fiji from Tourism Fiji, and six months of groceries from Woolworths, Daily Mail reports.
Sharon was 39 weeks pregnant when this was filmed.
Mamamia previously reported…
Sharon Chan has two children and is 38 weeks pregnant with her third child.
Her youngest, Ollie, was born with Down syndrome, and was later found to have a heart murmur. Just over a year ago, he was diagnosed with Leukemia.
If the financial and parental pressure wasn't enough already, last week Sharon's partner Robert suddenly died.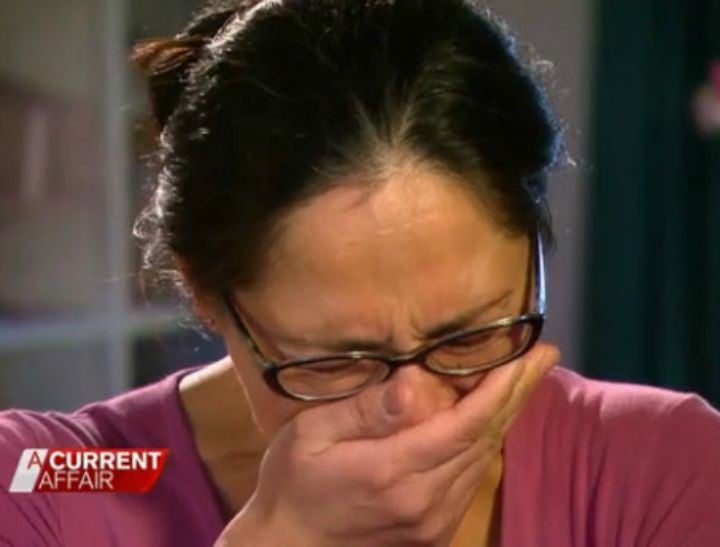 On A Current Affair last night, Sharon told of the tragedy that struck her family when her husband collapsed in their Canberra home last week.
Despite having no known medical complications, Robert had suffered a heart attack. He died in the ambulance before reaching the hospital.
"You don't think to yell anything out like 'I love you!' because you just think, 'You just have to stay here, you Just have to stay here forever! You can't go now!'" Sharon said.
The pair were due to have their wedding anniversary this week.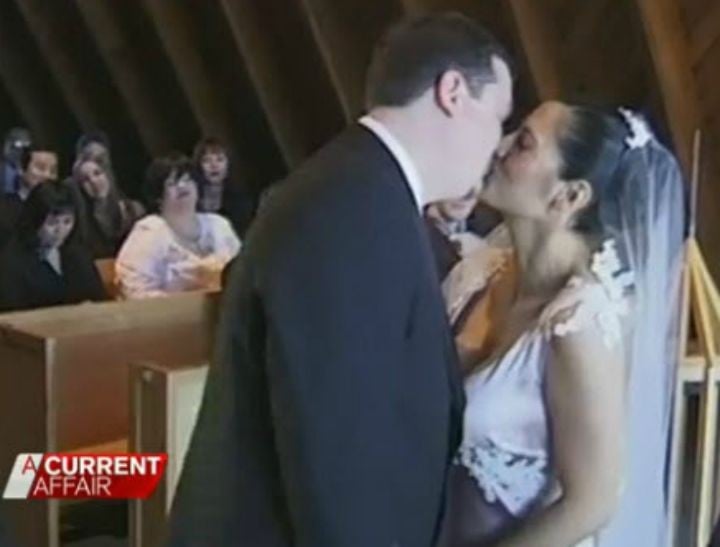 Now, Sharon is the full-time carer of her two children — with another set to arrive any day now.
"I just can't believe I'm going to be a single mum of three," Sharon confessed to ACA.
When asked how she manages to care for her kids while grieving, she replied: "I don't know — I think you just keep going. They need you."
But Sharon's life is made just that little bit more complicated by Ollie — who not only requires extra care because of his Down Syndrome, but is also suffering with leukemia.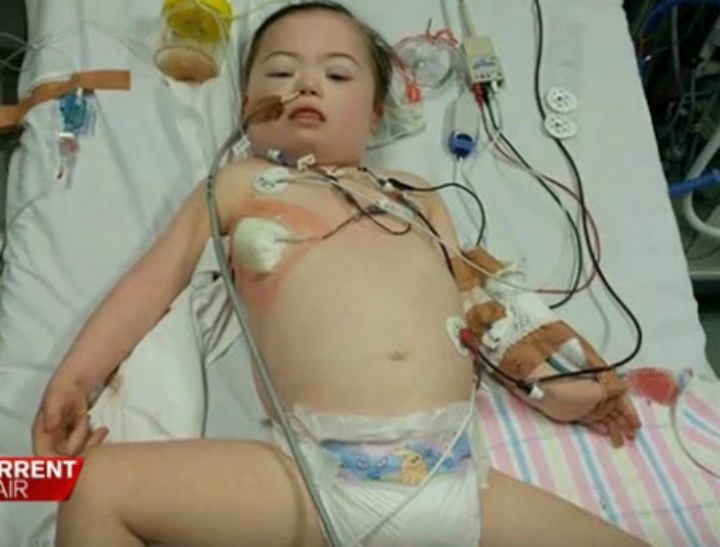 With Robert's funeral only a day away, Sharon still has had to pile her kids in the car and drive Ollie to the hospital — which is 250km away from their regional home.
Read more: 10 things I hate about having a child with Down Syndrome.
Ollie — who is fortunately now in the early stages of remission — is still not aware his father has passed away. He and Sharon sometimes "call" Robert, and listen to an old voicemail he left.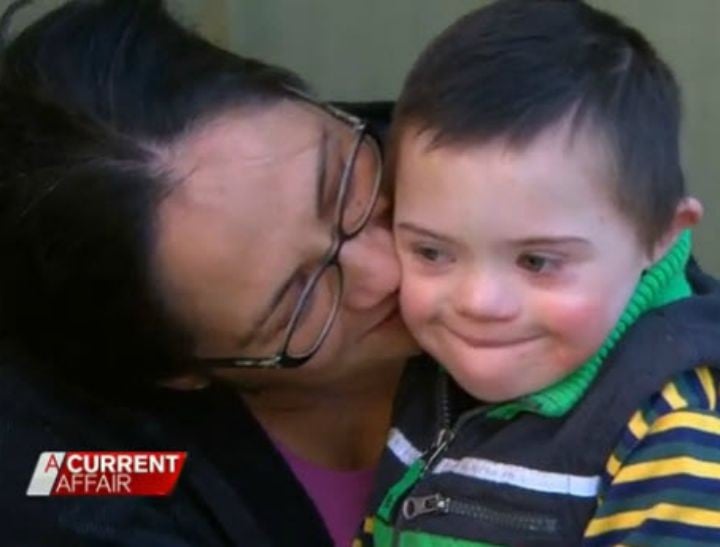 Robert and Sharon's oldest child, William, 10, helps out with the housework and caring for Ollie. He reads his little brother three books a day and says his new mission is to "help mum."
For Sharon, her adorable little boys are her reason for getting up in the morning.
Related: Nine parenting dilemmas you never expected to have.
"I see them and I think as much as I want to stay there [in bed], curled up, I see them and I think you need to get up, you need to get dressed, and you need to get on."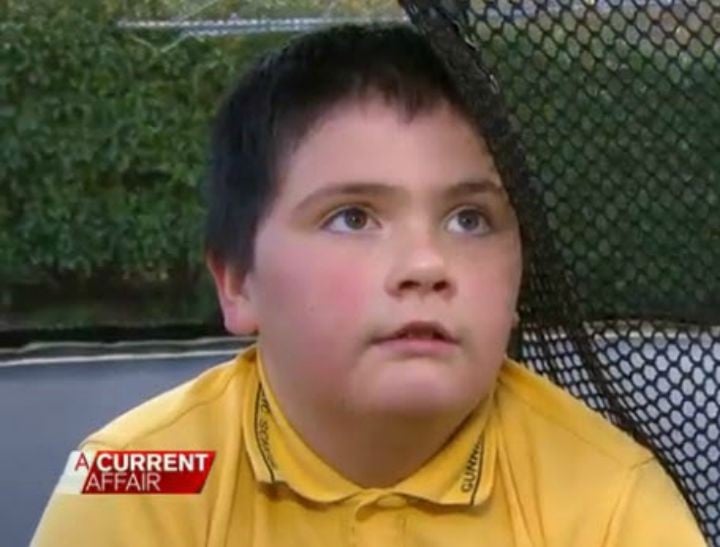 ACA has joined forces with the Rotary Fund to raise money for Sharon and her family.
You can donate here.
Watch the ACA trailer for Sharon's story: 
Do you have a news tip? Email us at [email protected]
Related content: 
To the Australian couple who abandoned their child with Down Syndrome.
"The better my son does. The more of a target he becomes."
"We were worried about how our country community would accept our gay son."