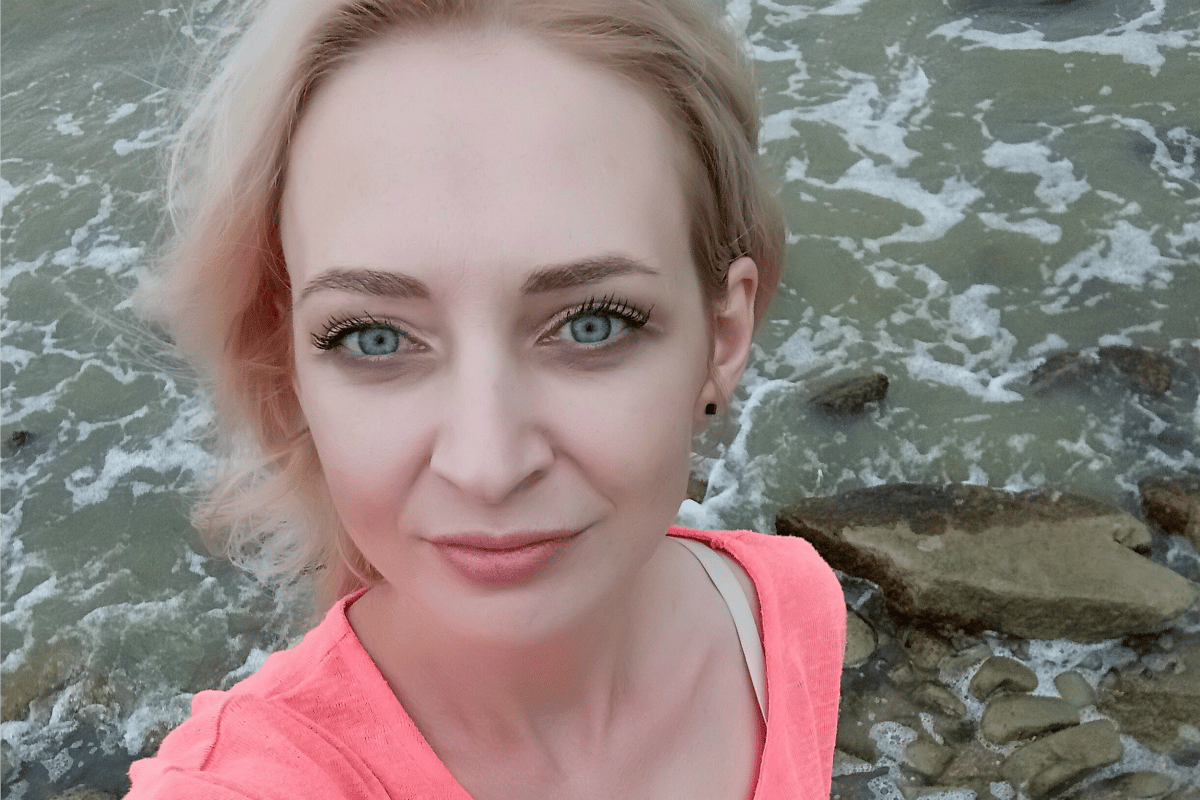 I got married in June 2018. In November of that year, a woman named Erin posted a photograph of my husband and I walking down the aisle after saying "I do," with the caption "No… just, no."
To this day, I sometimes wonder who this woman is and how she got a photograph of my wedding. The rules of the Facebook group state that you must block faces unless you have sourced the photograph from a public source… and our faces were scribbled out. Had they not been, I would have assumed she took the photo from my public Instagram page or my public Twitter, and I wouldn't have thought twice about it.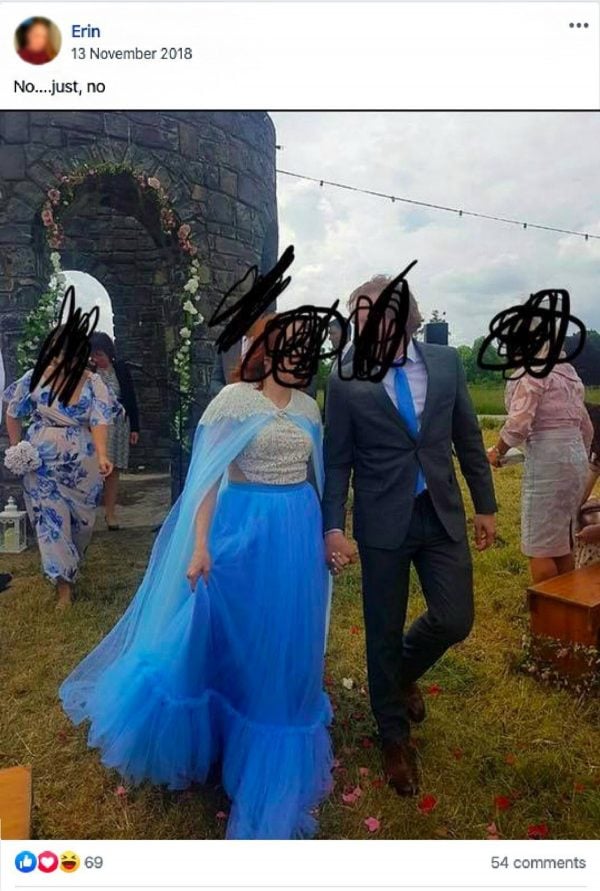 However, the scribbles tell a story. They tell me that Erin got my photograph either from my private Facebook page or from someone I know. The photograph she scribbled on also has no filters on it, so that rules out the version posted on my private Facebook page. Neither I nor my husband are friends with her on Facebook. I often wonder how she got my photo and who she is.
I have no ill feeling toward Erin for shaming my wedding dress, and I am not upset that it wasn't to her taste. Even still, I have unfortunately found that the post has stuck with me.
Watch: Things people at weddings never say. Post continues below.