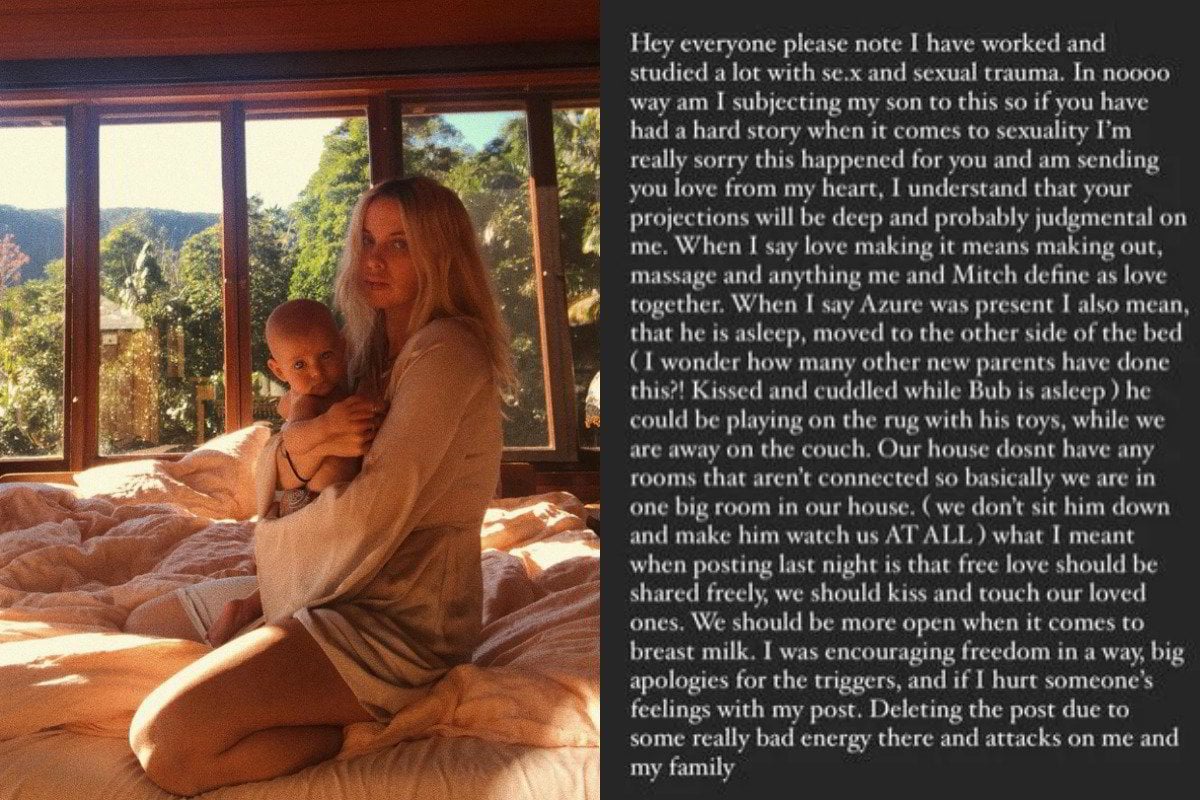 Is it okay to have sex when your baby is in the room? A Byron Bay artist has found out the hard way that a lot of people think it isn't.
Sally Mustang recently posted on Instagram about "love making" with her husband Mitch Gobel while their five-month-old son Azure was present. But she soon deleted the post due to "really bad energy" and "attacks on me and my family".
She explained herself: "When I say love making it means making out, massage and anything me and Mitch define as love together. When I say Azure was present I also mean that he is asleep, moved to the other side of the bed… he could be playing on the rug with his toys while we are away on the couch.
"We don't sit him down and make him watch us AT ALL."
Mustang said she'd studied and worked with sex and sexual trauma. "In noooo way am I subjecting my son to this."