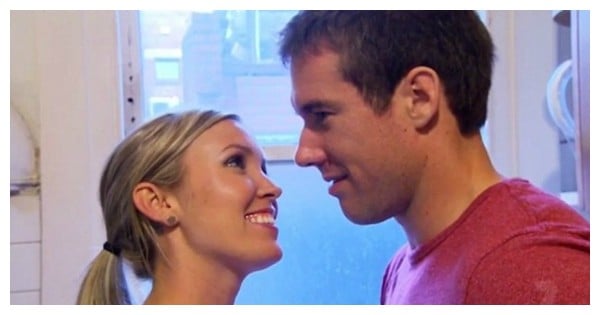 When the concept behind Seven Year Switch was first announced, it sent me into a spiral of despair.
Overseas networks are brimming with well-written dramas and bitingly sharp comedy offerings that have redefined television.
Meanwhile, here? In Australia? Well, our scripted dramas find it hard to get off the ground and even though we have scores of talented writers and actors who could make the kind of comedy shows that make people sit up and pay attention, the funding and interest just isn't there.
Everywhere else in the world is having the Golden Age of Television, I fumed, except us.
All we get are sleazy reality TV shows that exploit emotionally vulnerable people for easy views. Shows that promote backstabbing, bullying and exclusion.
And renovation shows. All those damn renovation shows...........but that's a rant for another day.
I could have kept all this on the inside, of course, but my Middle Child Syndrome refused to allow me to keep my feelings and thoughts on the inside and so I took to The Binge podcast to vent my inner turmoil.
On air I asked the listens, begged the listeners, not to watch them. To watch anything else instead.
"Australia I want to say to you: you are all bad people," I raged into the microphone while my co-host Rosie Waterland began to regret her decision to be locked in a small dark studio with me.
"You are rewarding bad behaviour. This is why we can't have scripted television."
You can listen to our full conversation about Seven Year Switch here. Post continues below...
But then, the show unfolded on our screens, and no one took an ounce of notice about my impassioned plea to turn away from it. In fact, ratings went though the roof and it was an instant numbers success.
Thanks guys.
But, after getting up on my high horse and telling the wold it was an awful thing to watch, I'm here to say I was wrong. Completely and utterly wrong.
It wasn't a horrific thing for us to have on our screens, it was important. And for some people, it was even life changing.
It was the viewers who changed my mind, who took the show that was presented to them and turned the way it was consumed completely on its head.
The show itself was everything I expected it to be, putting traumatised couples on TV for entertainment, under the guise of helping them work through their broken relationships. But this story is not about the Seven Year Switch powers-that-be, because it's useless to judge the network's motivation behind it. Networks are in the business of making money, not changing lives.