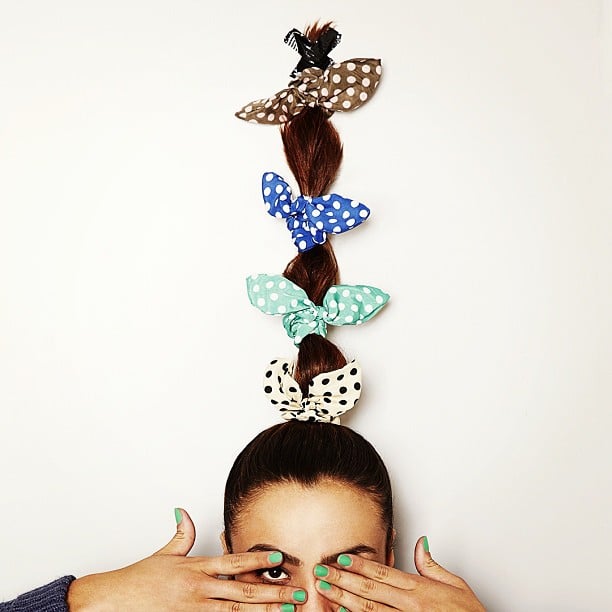 Update: We have some exciting news to announce…
Drumroll please…
WE WON, YOU GUYS! We. Won.
Jamila now has to wear a scrunchie in her hair for a whole week, this includes any tv performances. So any tv execs reading this, Jamila is available all week and would love to be on your show.
A huge thank you to everyone who liked and shared this post.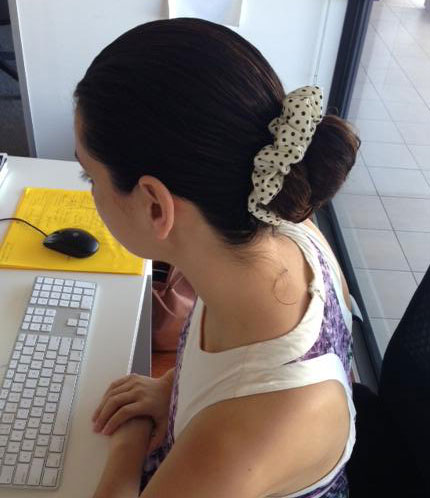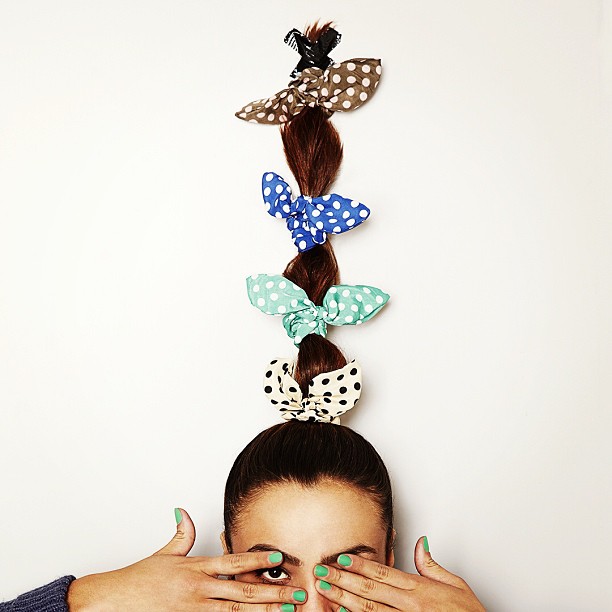 Note: our editor Jamila told us not to write this post, possibly because she suffers from the lesser known version of PTSD (Post-Traumatic Scrunchie Disorder) but we did it anyway because: YOLO.
Her intense disregard for the scrunchie revivial led her to throw down a fashion challenge; she'll wear one every day for a week if this post gets a bunch of page views. So Like it on Facebook, share it on Twitter and email it to your friends, and lets make this happen folks! 
By NICKY CHAMP
Carrie Bradshaw once famously said, "No woman…would be caught dead at a hip downtown restaurant wearing a scrunchie."
Sure, Carrie Bradshaw was a fictional character but since that show became so ingrained in the female psyche we thought that episode of Sex and the City settled the 'to scrunchie or not to scrunchie' debate for good.
Not so, it seems.
Over the last few months several female celebrities have been trying to make fetch scrunchies happen.
Selena Gomez palm-treed one to her head on David Letterman, Prince Harry's girlfriend – and repeat scrunchie offender – Cressida Bonas donned one at Glastonbury and Pixie Lott pulled off a half-up, half-down scrunchie hair 'do not seen on anyone since Kimmy Gibbler in 90s sitcom Full House.
Suddenly, wearing a scrunchie isn't akin to committing a heinous fashion crime, it's actually cool.
These celebrities didn't all get together and decide these elastic horrors were fashionable again (were they ever?), so we've investigated who are the main players responsible in the scrunchie revival.
Exhibit A: The Retailers.
Net-a-Porter is currently stocking two scrunchies; a Marc by Marc Jacobs one for $36, and if you thought that was steep, Missoni have a crochet-knit and satin one (noice) that will set you back $79. Chain stores like Topshop and American Apparel both have scrunchies on their virtual shelves and locally you can pick them up from your local Woolies or accessories brand Scunci.

(L-R) Net-a-Porter, Topshop and American Apparel.
 Exhibit B: The It Girl.
Model of the moment Cara Delevingne and friends Clara Paget and Suki Waterhouse were enlisted to model a debut range called My Crazy Scrunchie, by Laura Fraser (best friend of British It girl Alice Dellal) and Eu Simo Grijalbo.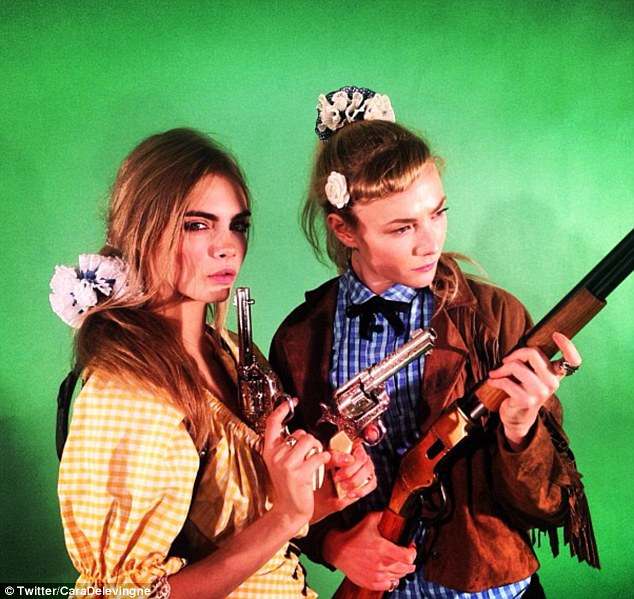 Exhibit B: The Designers.
Vivienne Westwood was so convinced by My Crazy Scrunchie's appeal, she commissioned the label to design a range for her Spring/Summer runway show. Jean Paul Gaultier, Missoni, and Louis Vuitton all followed suit sending scrunchied-up models down the catwalk.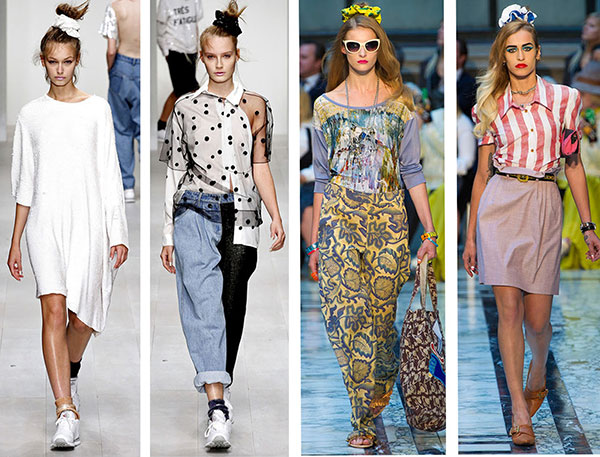 Exhibit D: The celebrities.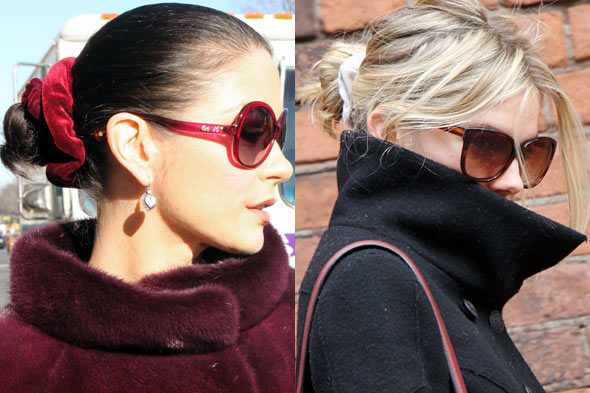 Catherine Zeta Jones and Sienna Miller.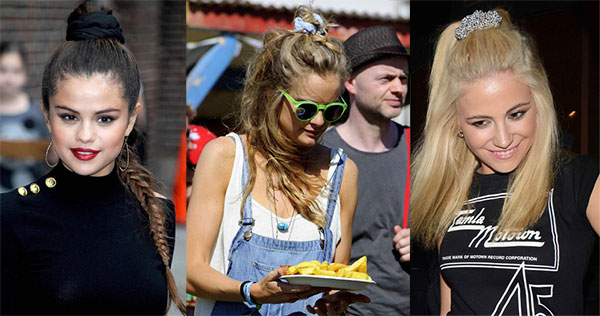 Selena Gomez, Cressida Bonas and Pixie Lott.
Yep, that's J-Lo.
Exhibit E: The long-time champion.
Hillary Clinton has long championed the return of the hair scrunchie. For her, it's less a style statement than a matter of national security issue. When she arrives in a foreign country and asks for a hairdresser, Homeland Security would have to check the person out. To avoid all that she decided to grow her hair out and throw it back with a scrunchie to be 'camera ready'. But whatever, she's Hillary Clinton.
And you if caught Big Brother this year you may remember Tahan, the contestant single-handedly responsible for bringing the  scrunchie back into our nation's consciousness.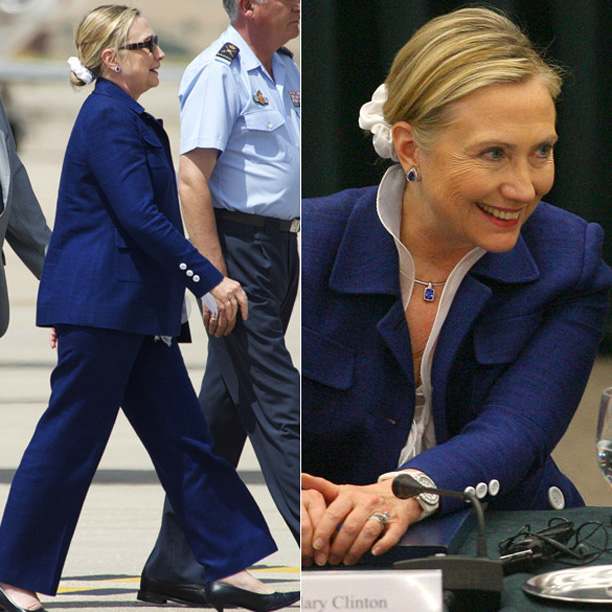 Exhibit F: The gymnasts.

The hair scrunchie has long endured in the gymnastic world and the London 2012 Olympics were a scrunchie hotbed. Though one gymnast Alicia Sacramone told Fashionista.com she thinks of them as bad omens. "I honestly think they're bad luck and I hate them. I don't know why people think they're so great and why they're still a trend."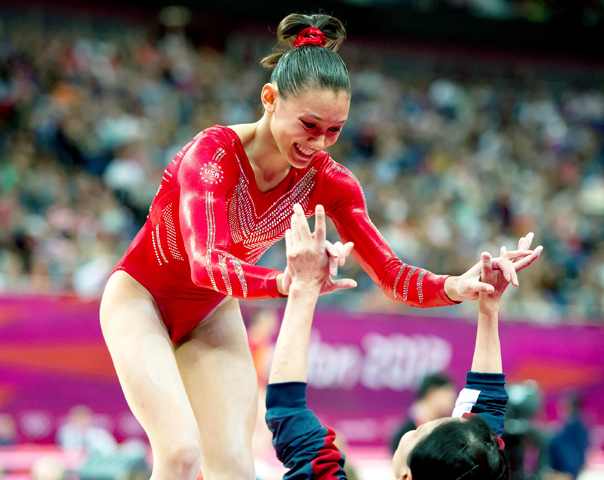 Exhibit G: The originals.
Rommy Revson patented the scrunchie design in 1987 and since the nineties are going through a major fashion renaissance, it's only natural designers looked towards the original scrunchie wearers like Madonna…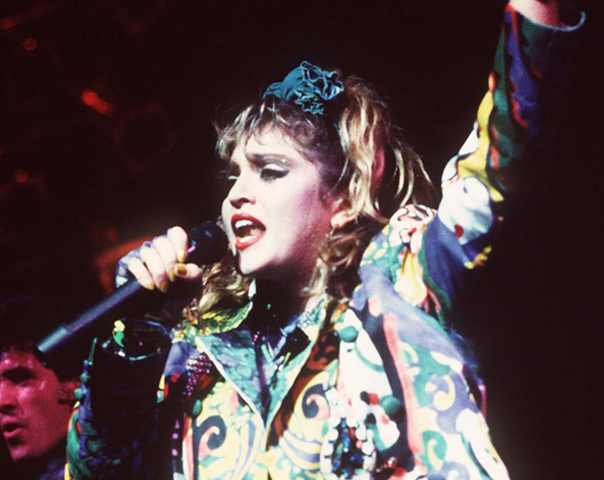 …and look who else we dug up in our scrunchie travels.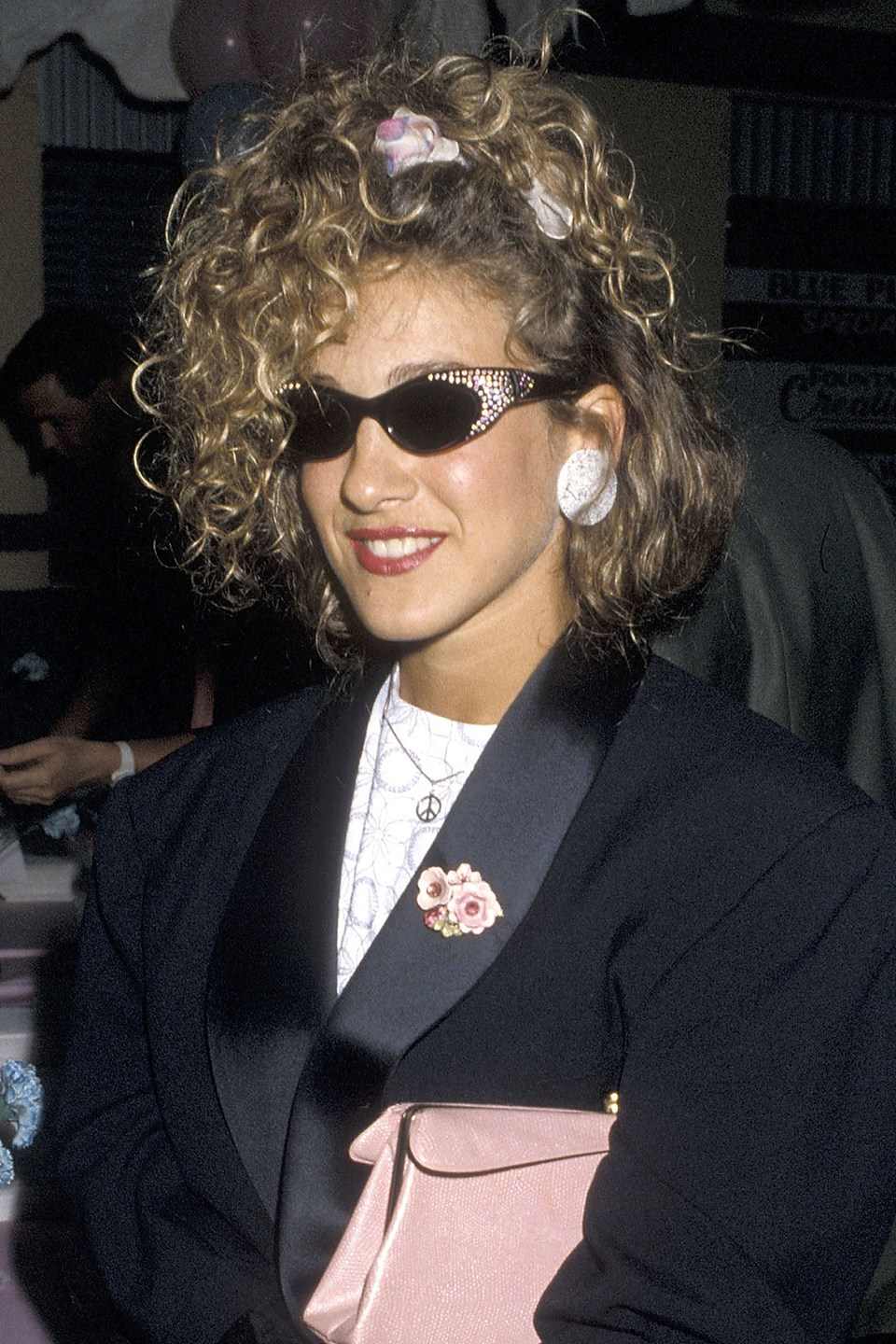 Confusingly, the fashion world seems torn on the defining hair accessory of the nineties. Harper's Bazaar have declared wearing it, "a dangerously ironic fashion statement that can easily tip the balance into fashion faux pas territory." While a Vogue stylist says they're all the rage in London, "I'd have fun with them: layering a few brights hides a multitude of sins if you haven't got that ponytail perfect, and they can add instant volume," Tina Outen said.
We're not convinced, but our fearless editor Jamila has agreed to wear a scrunchie for an entire week if this post gets the clicks it deserves. So what are you waiting for? Share it on Facebook, on Twitter, and email it to you friends and let's make this happen people!
Where do you stand on the scrunchie debate? Would you wear one in public?