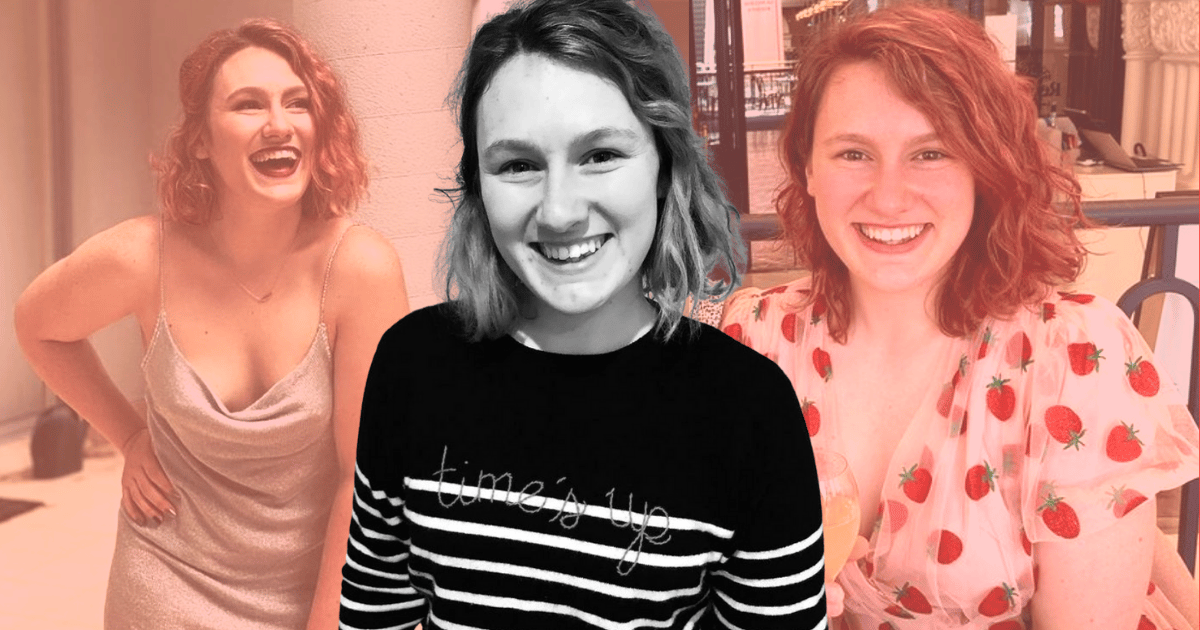 This post deals with sexual assault, and could be triggering for some readers.
On November 23, 2021, the NSW Government passed their Affirmative Consent Bill through the Upper House, with the new law stating consent must be communicated rather than assumed.
But there's a woman that catalysed this landmark law reform. And her name is Saxon Mullins.
Watch: Saxon Mullins' 2018 Four Corners interview led to an investigation into NSW's consent laws. Post continues below. 
In 2013, an 18-year-old Saxon says she was led to an alleyway behind a Kings Cross nightclub in Sydney and anally raped by the nightclub owner's son, Luke Lazarus, a 21-year-old man she had only met minutes earlier. 
She was left in serious pain, both physical and emotional, her knees severely grazed from the gravel. From that moment on, Saxon has been a sexual assault survivor.
Now at the age of 26, Saxon has been instrumental in the radical overhaul of sexual consent laws, making it easier to successfully prosecute offenders. 
Saxon is now the Director of Advocacy at Rape and Sexual Assault Research and Advocacy (RASARA), a position that has allowed her to ignite major change, she tells Mamamia.
Her advocacy work comes with a personal toll, and it's a reality many sexual assault survivors know all too well.
Saxon shares her story almost every day in a bid to make a difference. She has come to realise the mental load associated with retelling one's trauma, but amongst the pain, Saxon has found a strength that even surprised herself: that "there is a real power in telling your story".