Four out of five parents do not know what to do if their baby chokes.
It's an alarming statistic which highlights just how easily tragedy can occur. Babies, by nature, love to put things in their mouths and so as parents (and, frankly it's essential that we know what to do if something gets stuck.
St Johns Ambulance in the UK have released a funny video called 'The Chokeables' to demonstrate what you need to do if you're faced with a choking baby..
The video uses characters which can all be potential choking hazards, teamed with the voices of well-known celebrities like David Walliams, David Mitchell, Johnny Vegas, and Sir John Hurt.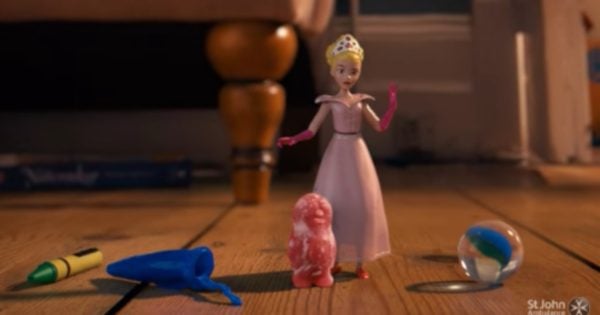 According to data collected by St Johns, 40 per cent of all parents surveyed have witnessed their baby choking and alarmingly, over 80 per cent of these parents had no idea what to do to help their child.
The official advice from St Johns Ambulance in the situation of a choking baby is for parents (and carers) to put the baby face down over your lap and give up to five back blows. If that doesn't dislodge the blockage, continue with five chest pumps.
If your baby is still unable to breathe, call for an ambulance immediately.
What is bird nest parenting? How do you raise a non-homophobe? Help, my kid is a biter. What did your parents do that today would be considered bad parenting? Get all the answers on the latest episode of This Glorious Mess.