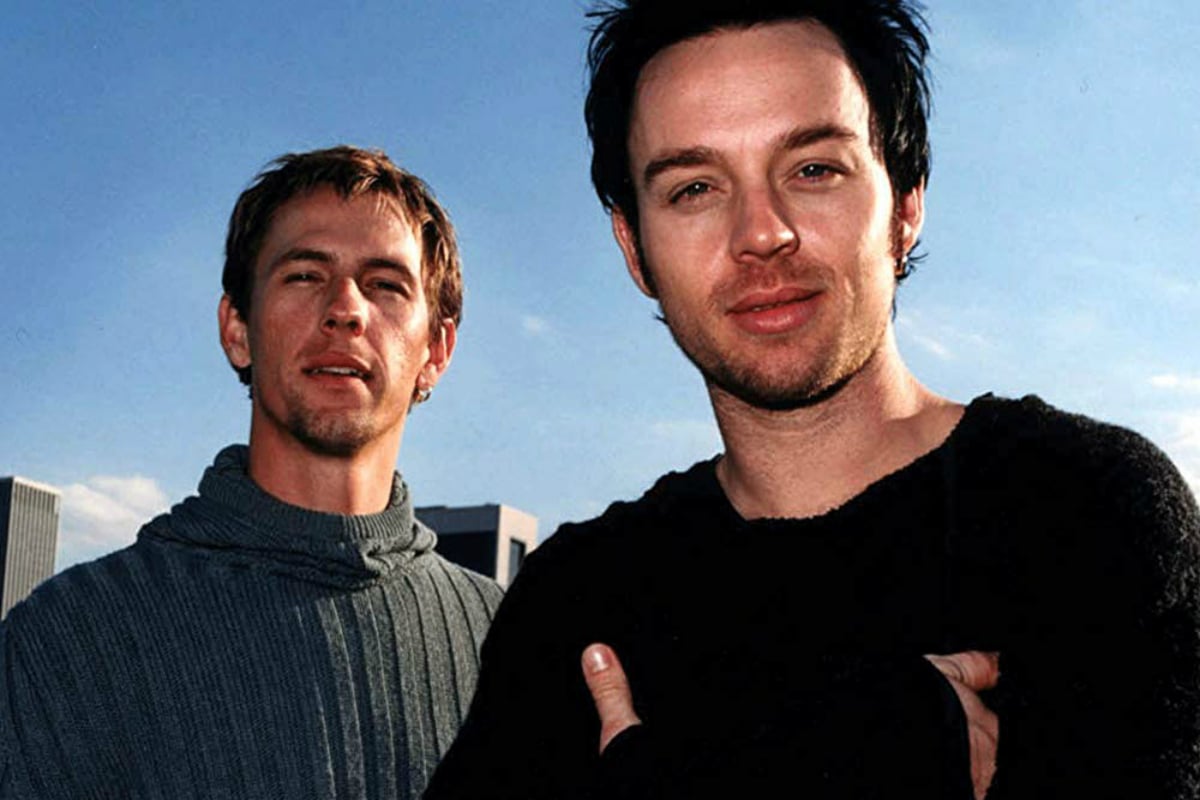 Truly Madly Deeply, To The Moon and Back, I Want You – Darren Hayes and Daniel Jones were an unstoppable creative pair as Savage Garden, until they, well… stopped in 2001.
During an interview with 97.3 radio show Bianca, Mike & Bob, Daniel Jones spoke candidly about his friendship with Darren Hayes, and apparently, it's pretty much non-existent.
"I saw him at my manager's wedding in Los Angeles a couple of years ago," Jones began.
"We just acknowledged each other. We said hello. We didn't delve into the past… That's how our relationship functions these days," he continued.
"We don't have the most healthy, workable relationship any more."
Despite this not being the most ideal news, you'll be happy to hear there's no actual dispute between them.
"I still love the guy dearly. We are just different people. There's no wrongdoing. It's just different directions and different people… We just don't have a friendship anymore or working relationship," the 45-year-old father of two said.
And while you digest that information, here's another morsel of truth Jones dropped during the interview.
"Our legacy is that we have injected a bit of love into the planet… and if we tried to go back and recreate that I think it would be calculated and BS. The answer is no," Jones responded to the question of whether a Savage Garden reunion would ever be on the cards.
Jones also acknowledged that although money wasn't at all a worrisome issue for him in the past, his financial situation is very different now that he no longer works in the music industry.
"Obviously Savage Garden has set us up quite well and we're quite comfortable, but the money's running out."
 

View this post on Instagram