Warning: This article contains information about suicide, which may be distressing for some readers.
Samuel Johnson's older sister Connie was just 11 years old when she was first diagnosed with cancer.
And the moment the family found out the news is an afternoon the Gold Logie award winner will never forget.
Speaking to comedian Anh Do on Wednesday night's episode of Anh Do's Brush With Fame, the 38-year-old revealed he can hardly remember his life before his sister was sick.
"I'll never forget the moment, the afternoon, when I found out," he told Anh Do as his portrait was being painted.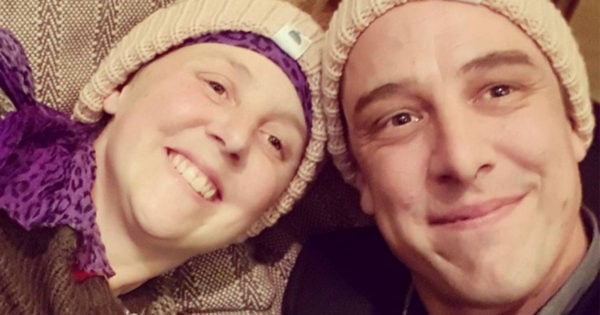 "I was waiting for my tennis lesson out on the front yard...and dad didn't turn up. It was very unlike dad to not be there if he said he was going to be there.
"It was my favourite part of the week and he wasn't there. He didn't turn up."