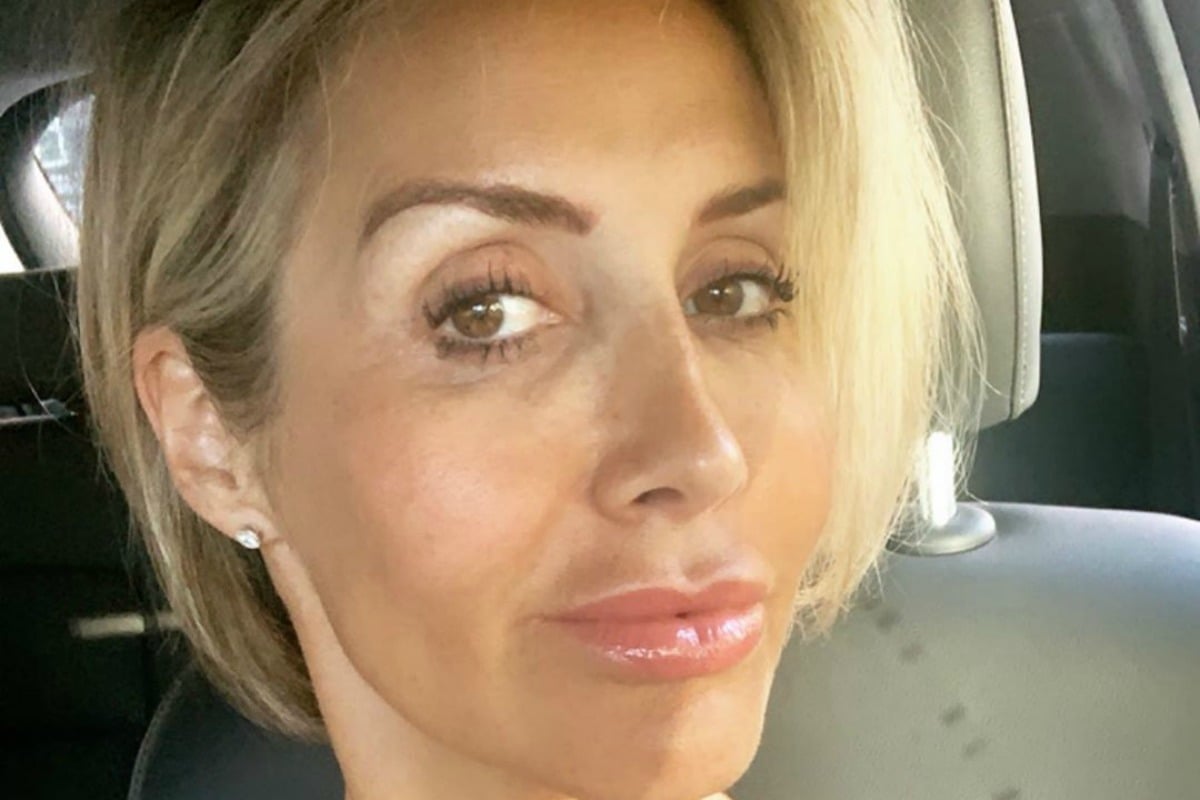 For years, Samantha X was "the ultimate party girl".
After leaving her career as a magazine journalist, the 45-year-old, whose real name is Amanda Goff, launched an incredibly successful career as an escort.
Over the past seven years, Samantha, who is Australia's highest-paid escort, ran an agency of her own and even released two best-selling memoirs – Hooked and Back on Top.
But behind the scenes, the 45-year-old's lifestyle came with an incredible price.
We went on a first date with Samantha X. Post continues below.
In an exclusive interview with Stellar magazine over the weekend, Samantha opened up about her struggles with alcoholism – as well as her journey to sobriety.
Samantha, who is now in her ninth month (and counting) of sobriety, admitted that it was her "double life" as Amanda Goff by day and Samantha X by night that ultimately impacted her relationship with alcohol.
And after splitting from her partner, Channel Seven reporter Ryan Phelan last year, Samantha increasingly began to turn to alcohol as an "emotional painkiller".
"I felt weak and worthless," she told Stellar. "And like at any moment someone was going to work out I was a fraud."
"Life was becoming unmanageable," she added.
Mia Freedman interviewed Samantha X on No Filter in 2017. Post continues below.
Although Samantha admits she didn't drink every day, she described herself as a "blackout drinker".
"I was a blackout drinker. I would wake up filled with guilt, shame and remorse. I did and said things the sober me wouldn't have ever. I was the party girl that never grew up," she wrote on Instagram in June.