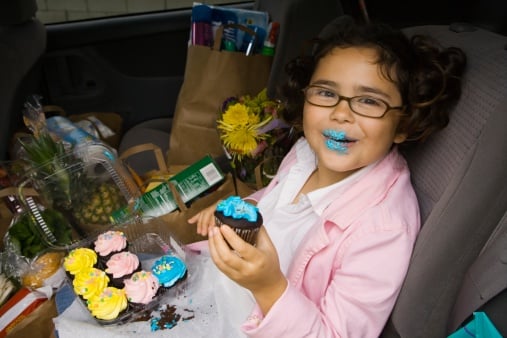 Because kids need a lot of stuff.
I have a confession to make.
When I was 17 and just getting my licence all I wanted was a canary yellow bubble car.
I know, I know, that's super embarrassing. But it's true.
I thought yellow bubble cars were the absolute must-have car for teenage girls.
Unfortunately my bank account did not agree and I never got my bubble car. It still pains me to this day.
In hindsight though, it wasn't a bad thing as when I fell pregnant my yellow bubble car, no matter how zippy and cute, would hardly have been appropriate for my new family.