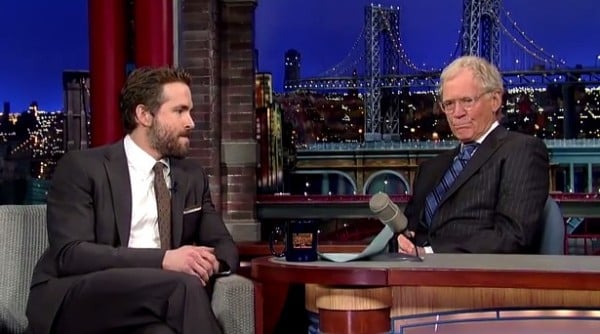 You've never heard a dad be so brilliantly honest.
Every man views his wife differently after she's had a baby. She was the bearer of his child, and then she brings a new life in to the world and feeds it, bathes it and keeps it alive.
Ryan Reynolds is no different – he has completely changed the way he sees his wife Blake Lively after she gave birth to their first daughter (not named Violet).
He spoke about parenthood and his wife's new mothering role in an interview with David Letterman this week.
"I'm not one for vomiting declarations of sentiment out across the airwaves, but when we had that baby I felt more in love with my wife than I have ever been in my entire life. I couldn't even believe it," he said.
And that's where the sappy sentiment stopped.
He continued, "I used to say to her, 'I would take a bullet for you' - 'I could never love anything as much as I love you' - I would say that to my wife. And then the second I looked in to that baby's eyes I knew in that exact moment that if we were ever under attack, I would use my wife as a human shield, to protect that baby."