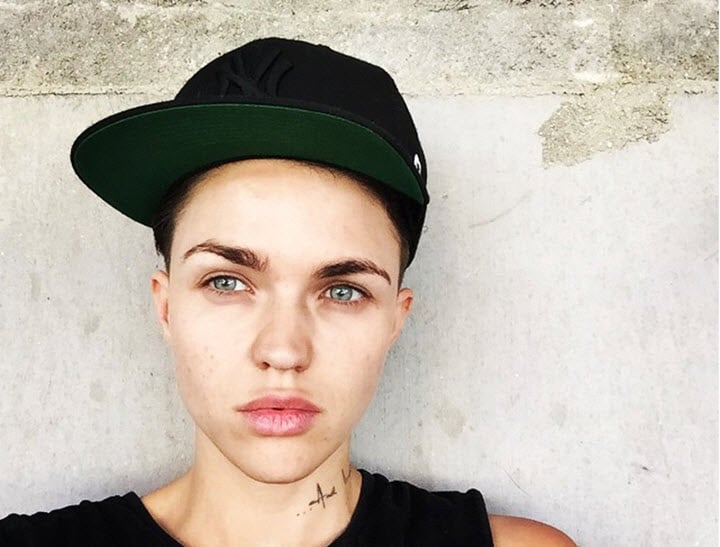 Ruby Rose talks about her early gender confusion.

She of the pouty-lipped, severely-cropped, androgynous beauty, Ruby Rose, saved up for gender-reassignment surgery from the age of 5.
The newly-famous-in-America star, whose addition to the cast of Orange is the New Black has elicited much fevered girl-crushing, has talked about her gender fluidity before, saying she feels neither fully female nor fully male.
Her confusion was so great that as a child, she decided she would have surgery to become a boy in order to feel comfortable in her own skin.
"I had this jar that I would collect dollars. In fact, we were so poor it would've been cents," she told Access Hollywood.
"So I probably had like, 19 cents, to go towards this surgery that I didn't really know a lot about. I think I'd seen a daytime documentary, probably something on Oprah, and I thought, 'That's what I'm going to do'."
She relates a story about people being unsure as to her sex as a child.
"I was in a restaurant and the waiter said to my dad, 'We're trying to work out, is she a beautiful girl or a handsome boy?'"
Her father told the waiter that Rose was a beautiful girl but she felt more like a handsome boy.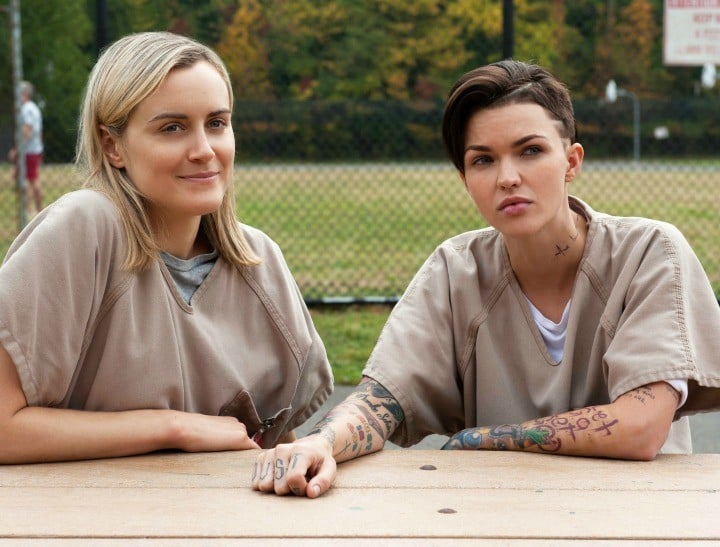 "It wasn't until much later in life that I realised I could kind of do both and be androgynous and not have to necessarily be womanly based on what I thought society expected of me, nor did I need to transition into a man to have this freedom that I feel today.
In her teen years, Rose began changing her outward appearance to match how she felt inside.
"When I got to 15 is when I started to get more into my body and I shaved my head and my mum was like, 'I don't know what is going on right now but if you are happy then do it.'
"And I started to change the way I dressed and talked and realised that I didn't want to transition, I just wanted to be more comfortable in my own skin," she said.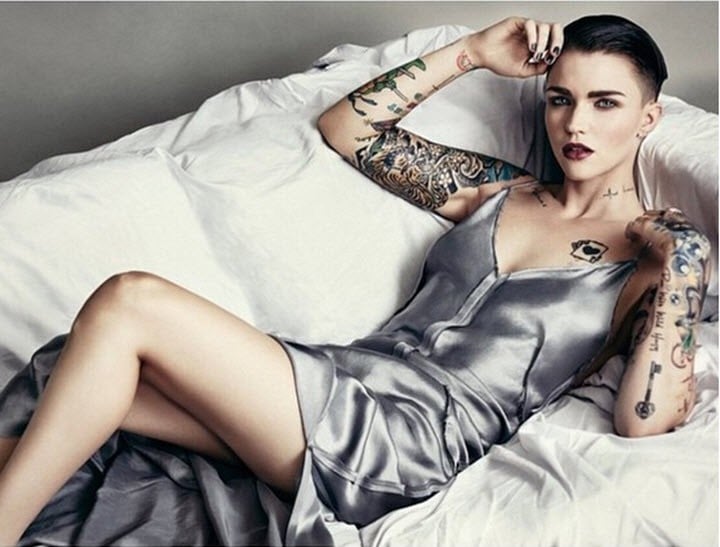 Rose plays Stella in Orange is the New Black, and her character is clearly not cool with being put in a gender box either.
In her first scene, Stella makes fun of Piper's neuroses in an, "Ugh, women are impossible" kind of way. Piper says, "What, you don't consider yourself a woman?"
Stella responds, "I do, but that's only because my options are limited."
Rose told Access Hollywood she's really excited about the growing acceptance of people who don't conform to gender norms.
"I just really feel blessed to be alive and even part of this whole movement. I'm like, Caitlyn [Jenner], call me! I mean I'm busy but I wanna hang out. You're awesome!"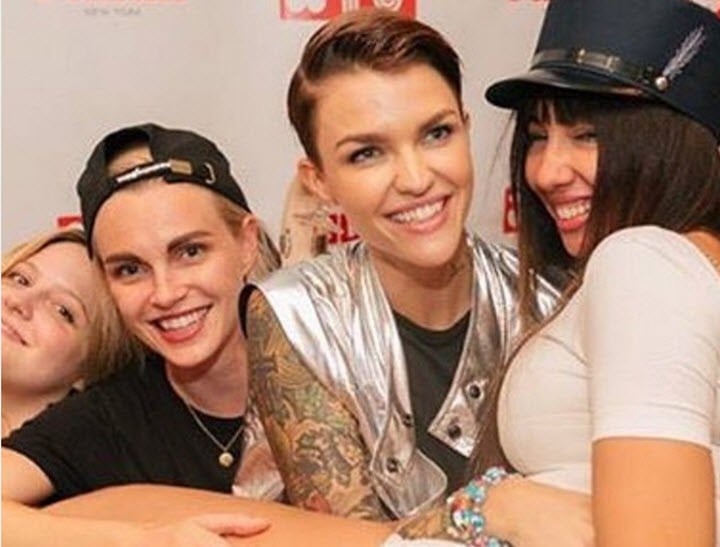 She also admitted to dressing like Justin Bieber and wanting to be Taylor Swift's best friend so vocally that the pop star probably has a restraining order out on her.
"It is a girl-crush, but that sounds weird coming from a lesbian. It doesn't really work! So let's just say a best friend crush."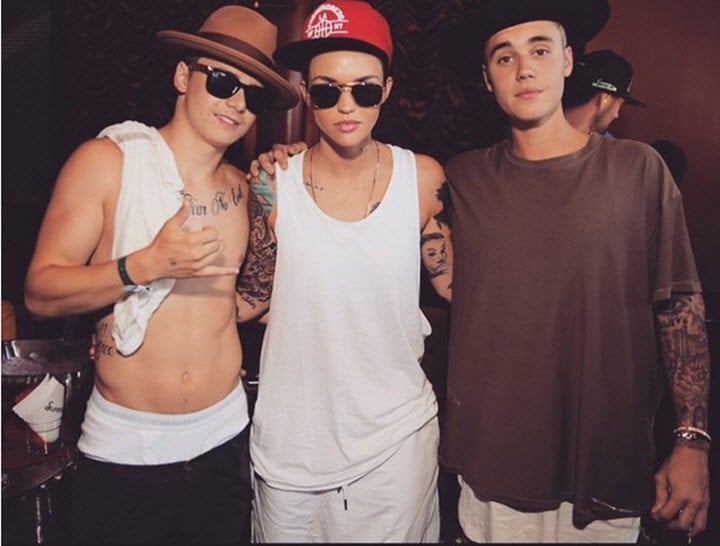 Last year Rose shared an insight into what it's like being gender fluid in a short film she called Break Free, which, now that's she's uber famous, has been viewed more than nine million times.
In it, Rose starts as a super-feminine blonde, bandage-dress clad, stiletto-bootie wearing woman, before slowing stripping away the hair, the clothes and the make-up. She scrubs her body to reveal her tattoos, binds her chest with bandages and puts on masculine clothes.
Watch Break Free…
More on gender-fluid and trans celebrities?
Miley Cyrus is gender fluid: "I didn't want to be a boy… I kind of wanted to be nothing."
'The Real Me': Caitlyn Jenner's very first blog post.
The powerful reason Laverne Cox posed nude for Allure magazine.