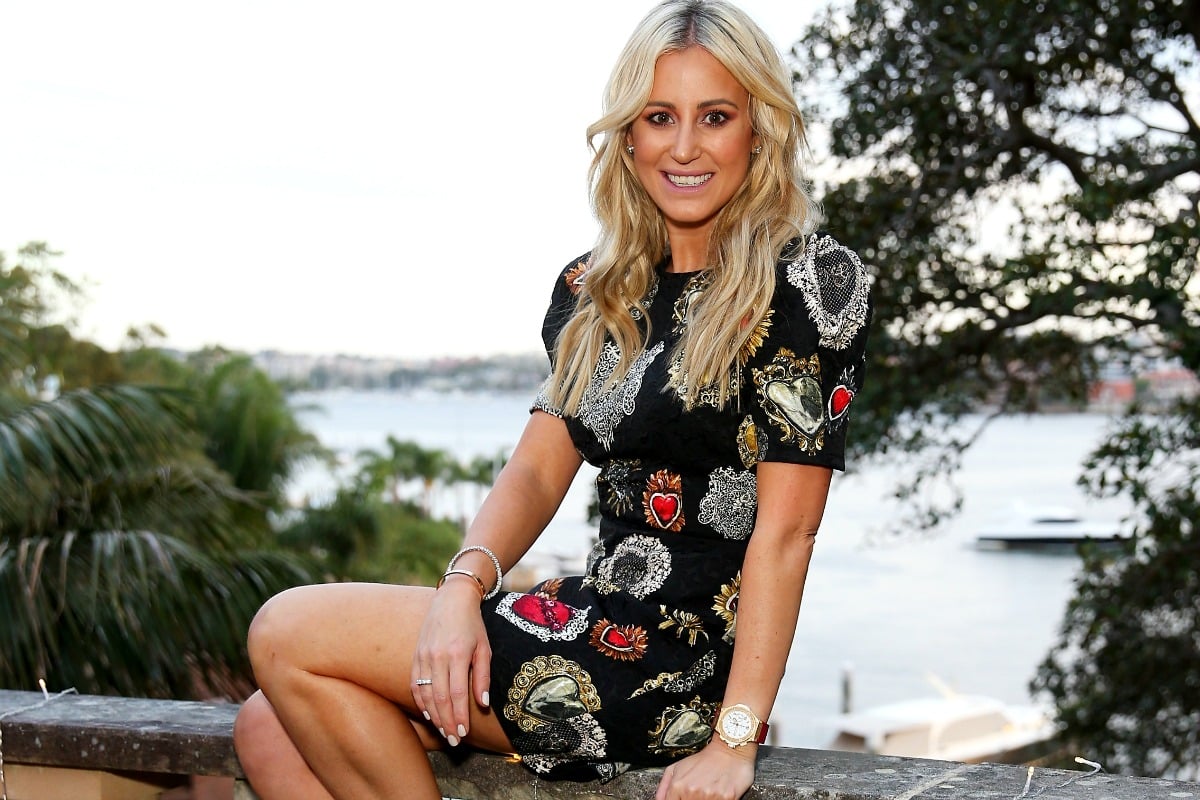 2019 was a seriously big year for Roxy Jacenko.
The prominent PR boss turned reality TV star diversified her business portfolio with a new brand, or rather, five new brands, and also launched a TV show, and an online course.
Sleep is obviously not on her to-do list.
Roxy Jacenko is the founder and director of Sweaty Betty PR, having started the business when she was 24 years old. The self proclaimed 'industry disruptor' has successfully forecasted market trends ever since. She saw the growing trends of influencers and content creation, prompting her to launch her next two businesses; The Ministry of Talent and Social Union.
Since then Roxy has also created 18 Communications, Pixie's Bows and most recently, Roxy Jacenko Accessories.
Yes… for those counting along at home, that totals SIX brands, plus her personal brand which is arguably the most successful one.
Roxy Jacenko Opens Up About Her Nervous Breakdown. Post continues after video. 
Harnessing the power of her social media following, Roxy recently revealed to her Instagram following that she had been working on two projects that she'd successfully kept under wraps; her new reality TV show I Am… Roxy, which premiered in Channel 10's pilot week, and her new online course venture – Roxy Jacenko's Brand Bootcamp.
Roxy's Brand Bootcamp, her online course that teaches all things personal and professional branding, re-launches in March, and Roxy was in the Lady Startup studio recently to talk about the new course, her tips on branding, and of course some signature Roxy gems thrown in for good measure.
So what are Roxy Jacenko's top five tips for building your brand?
Tip 1: Take opportunities as they come your way
Don't ever say "I won't do that" – assess every opportunity as it comes, for value and longevity.
Say yes to every opportunity, because if you don't someone else will.
Different things will work for different clients/customers/projects etc.
The only thing to NEVER do is follow what everyone else is doing, have a point of difference.
Be disruptive rather than cohesive to other people in the marketplace.
Tip 2: Don't think too hard, just do
F*ck the business plan, get out there and do it and you'll find out.
You'll get feedback immediately, pay attention and learn from that, rather than thinking too hard about it and never actually doing anything.
Tip 3: Quality matters
Spend more money in the short term, to build a strong brand for the long term (think packaging, branded envelopes, thank you and with compliments cards, etc).
Remember your senses – think touch, feel and smell.
Roxy chats about how she went from a receptionist at a fashion label to one of Australia's most well-known entrepreneurs, on this episode of Lady Startup. Post continues after podcast. 
Tip 4: Look for the gap in the market and fill it
Look ahead at what is coming, and incorporate into your offering.
E.g. I created Ministry of Talent as a conduit between brands and talent.
Social union – added value, becoming a one-stop shop.
18 Communications – nobody in Australia was doing communications for brands to the Chinese-Australian community.
Tip 5: Authenticity is the key to social media
Engagement and authenticity is the key to influencer/social media marketing.
There needs to be thought and strategy behind posts and collaborations.
Doors are now open to Roxy's Brand Bootcamp, the ultimate online course to help you build a powerful brand. To find out more and sign up, click here. But hurry, doors close on Sunday 8th March.