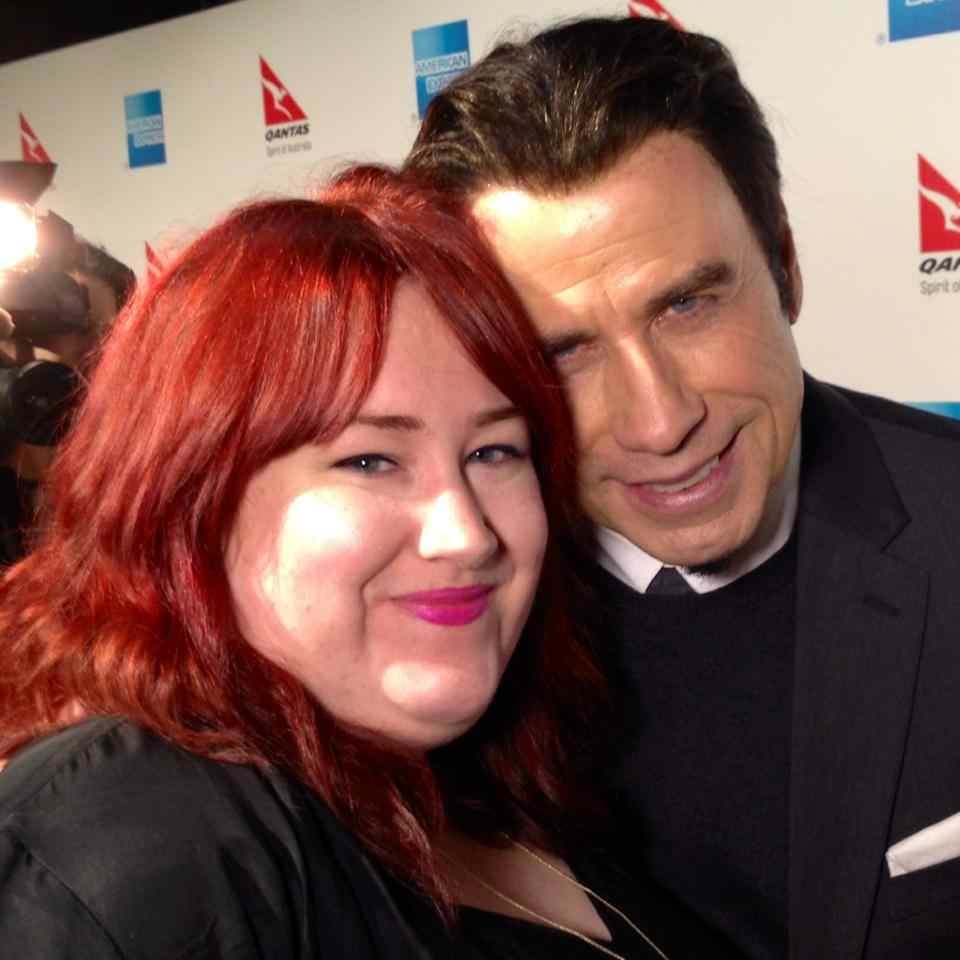 Ok. So, I don't know if any of you saw my photos on Instagram and Twitter, but I was kind of hobnobbing with the stars last week. In LA. As in, LOS ANGELES BABY. (Still kind of feeling like a big shot, in case you can't tell.)
Qantas (who are now officially my favourite airline) sent me to LA to write about TWO amazing celebrity-filled parties – the Qantas Spirit of Australia Party and the GDay USA Black Tie Gala. You know, whatevs, NO BIGGIE.
It was epic, it was scary, and it was one of the most fun and bizarre things I've ever done in my life.
And I promised you a behind-the-scenes look (you know – from the perspective of someone who was trying desperately to blend in with the beautiful people and not be found out), so here we go:
First up was the Qantas Spirit of Australia party. It was being held at the super glam hotel I was staying in, so I got to watch the red-carpet set-up from my balcony while I was getting gussied up (dress by City Chic, bag by Hustle – I'm meant to tell you 'who' I was wearing, right?)
Once I was star-party ready, I made my way down to the red carpet (which is surprisingly short – you could walk the whole thing in about ten steps), and took my place, phone in hand ready for pictures.
Every journalist has a place on the media side of the red carpet, and next to Angela Bishop, Richard Wilkins and Melissa Hoyer, I was slightly lower down the food chain (ie I was basically at the very end of the carpet. Ie I was at the very end of the carpet.). No complaints here though – I was just psyched to be there. Psyched, but also determined to bring back the good stuff. It was decided before I left that my mission was to come back with as many selfies as I could for what I had dubbed The Mamamia Celeb Selfies Collection, because obviously I'm a future Walkley winner.