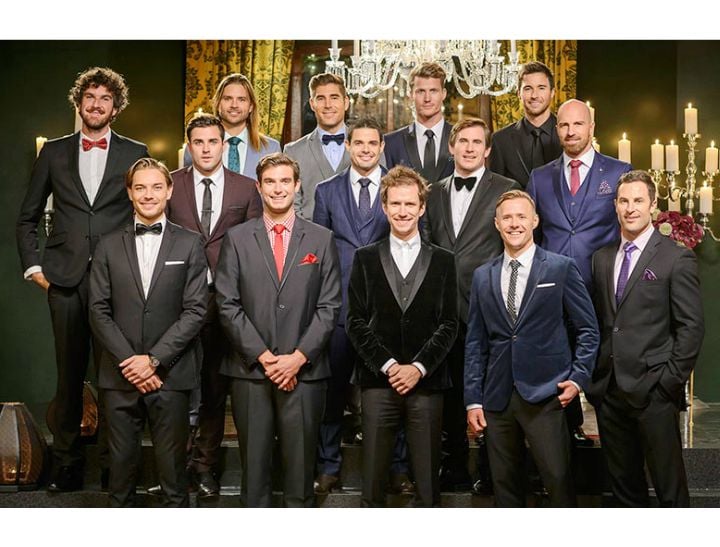 Missed last episode's recap? Get on that. Read it here.
Okay, seriously, Channel Ten? SERIOUSLY? You are actually opening tonight's episode with recycled footage from episode ONE?
IT'S ONLY BEEN 4 WEEKS DID YOU THINK WE WOULDN'T REMEMBER THE PENSIVE BEACHSIDE TURTLE-NECK THINKING?
I get it. Money is tight. You weren't sure that a woman dating a whole lot of white guys would work in the ratings. You weren't sure if people would go for a sexually liberated and confident woman dating many men. Sure, you framed the whole thing around her being a 'heartbroken damsel in distress looking for love'. Career? What career?!? All that matters is that this beautiful woman finds a man! He can have the career! You even put in three guys called Dave just to make sure it was Aussie enough and you weren't taking any chances with anything (or any colour) that would make people nervous on a mainstream network. You guys did everything you could to make the Australian public okay with the concept of a woman dating many men. You even cut the series time down to ten weeks so that there would only be 14 guys, and not 25 girls like the boys get. Because 25 guys and 1 girl would just be slut-central, amiright?
I get it. She needed to be able to date a lot of guys without seeming slutty, which meant her entire life needed to be about finding love. (I'd personally pick an Oscar – hell, even a Logie – over a man any day, but that's why I'll never be The Bachelorette.)
You guys did your job in that regard. Frosty has been perfect. Beautiful. Likeable. Relatable. Snort-laughing on cue. I love her. And I love the concept of a woman leading this show.
But now, the series is almost over and literally nothing has happened. NOTHING. There was one helicopter and one Super Yacht. The rest has just been a bunch of Magic Sex Couches plonked in different, cheap locations. THIS SHOW IS MEANT TO BE ABOUT ELABORATE, RIDICULOUS, TACKY OPULENCE! AND DRAMA! I wanted table-flipping on catamarans, and all I got was Dave The Plumber looking slightly perturbed for a couple of episodes.
WHY HAVE YOU NOT INVESTED IN THIS MASTERPIECE? WHY? People wanted to love this show! And then last night it was beaten in the ratings by a repeat of fucking Highway Patrol! You did everything you were meant to do with The Bachelorette, except make it interesting. I suspect it's been a budget issue, since here we are, in the third-last episode of the season, looking at re-fucking-gurgitated turtleneck footage from Episode 1. I know you must have been nervous about whether a female-lead version of this show would work, but when you can't even spare the cash to get a few more shots of Bachie Queen on the beach with a different top on, things are looking pretty dire. We need Channel Ten Feminist Overlord Sandra Sully on this STAT. I feel she would be devastated and infuriated to know that adequate money is not being spent on a sister finding the ultimate peen.