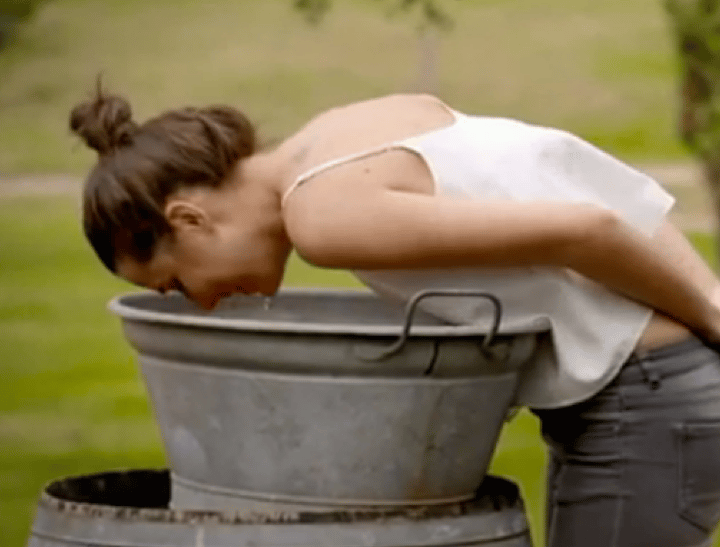 Missed last episode's recap? Get on that. Read it here.
And we're back to opening on the girls in the Girl Prison this week, which perplexes me. Why has there been such a lack of 'Bachie Wood walking and thinking on the beach' shots this season? How are we supposed to know that he's taking this journey seriously unless he takes his shirt off, flexes his biceps and squints into the sunset? Is he not taking this journey seriously? Should we be concerned? Should someone get the Queen of Channel Ten, Sandra Sully on the phone? BACHIE WOOD'S MUSCLES GIVE US A DIRECT LINE TO HIS BRAIN. WE NEED TO SEE THEM TO PROVE IT IS WORKING.
Oshie's Hair arrives and delivers the single date card, which goes to Emily. She continues to gloriously sip her tea like she couldn't give a fuck, which confuses all the other girls.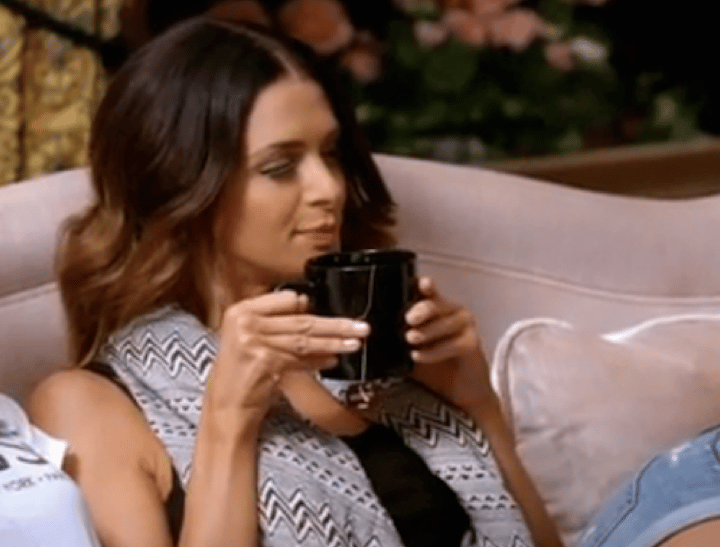 Why isn't she jumping up and down and screaming like a banshee? Doesn't she realise she just won a whole day of Bachie peen? Bachie peen, Emily!
SINGLE DATE TIME
Bachie Wood goes into the date admitting that he knows nothing about Emily, but has kept her locked in the Girl Prison for almost two months because she's a hot piece of ass. He wants her to 'open up' to see if there's more to her than the hot factor, so he makes her 'do' things, which she clearly doesn't like. They go on a 'treasure hunt', beginning with paddle boarding to force both of them into swimwear. Then she pretty much digs a hole and finds some treasure and that's the whole treasure hunt. Hooray for time-filler dates!