It's Open Post day (commonly known by those who don't read Mamamia as 'Wednesday', an archaic and outdated term).
For those of you who are new to the game, Open Post is where we throw over to you guys – and in comments you can talk about absolutely anything you want. Upcoming job interviews, adorable and/or annoying kids, holidays, etc.
I'll get us started – mostly because I'm dying to talk about my recent trip to Adelaide.
A few weekends ago I travelled to Adelaide (or as I now like to call it, "Radelaide") as a guest of Rosemount Estate, during the busiest time of year for the city (which the locals call "Mad March").
I hadn't been to Adelaide since childhood, but left loving the city so much that I'm seriously considering moving down there. (The Adelaide Central Markets, anyone? Ah-mazing.)
The Adelaide Fringe Festival was on and, as well as being able to see some of the established and emerging arts talent that flocks to the city during this time, I was whisked from one delicious Adelaide restaurant to the next – with wine, of course. Some of the highlights of the trip included:
Visiting the Adelaide Central Markets
Located in the very middle of the city, the Adelaide Central Markets are a haven for foodies. The huge undercover market boasts stalls selling fresh fruit and vegetables, speciality butchers and delis, and more cheese than you're likely to see anywhere else.
Our little group met Marco the Mushroom Man at the Mushroom Man's shop, for a new season truffle and mushroom tasting; learnt about the history of the markets and available activities from Mark Gleeson at Providore; had a charcuterie tasting with Lucia's; and a Cheese tasting with Say Cheese (which was my highlight, by far).
Fringe Festival Pop-Ups
There were a number of pop-up bars and music sideshows dotted around the city – and if you walked down any alleyway, you were likely to stumble across something wonderful. Among these were the Rosemount Estate's pop-up bar, Orchard and Vine, in Hindmarsh Square; The Garden of Unearthly Delights, a part of Fringe Festival, and The Royal Croquet Club in Victoria Square.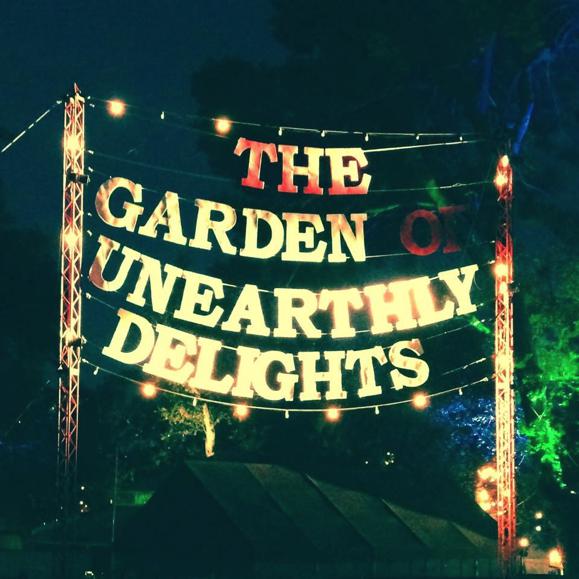 At the Rosemount Estate pop-up platter I got to sample a variety of wines (including some varieties I'm ashamed to say I'd never heard of before) and enjoyed a McLaren Vale regional produce platter. The areas surrounding Adelaide, like the McLaren Vale, produce a lot of wine and general foodie produce – and I enjoyed a tour around the area later.
Soaking up the arts and culture
While in Adelaide I also managed to catch a couple of performances as part of the Adelaide Fringe Festival, including the absolutely mind-boggling circus troupe Limbo, who performed inside a venue called The Spiegeltent. My jaw was literally hanging open while watching these guys. From contortionists to flaming-sword-eaters to aerial performers, this group of performers could do it all – while dancing.
I also saw a small gig from comedian Jimmy McGhie, who was visiting Adelaide as part of 'Best of the Edinburgh Festival'. Like I said, "Mad March".
Tour of the McLaren Vale region
Okay. It was entertaining and a little bit scary.
The McLaren Vale region is beautiful, all patchwork green fields and blue skies, situated right near the beach – which was an incredibly impressive view from the sky. Plus, in Adelaide you're allowed to drive on beaches – so if you visit the area you can easily have a beach picnic.
In conclusion: Adelaide is a beautiful, arty place with many delicious wines. Which pretty much explains why I want to move there, right?
So – over to you. What's been going on in your week?