Conditioning your hair BEFORE you shampoo seems like a perfectly acceptable thing to do if you're a) still drunk or b) extremely sleep deprived.
But there's a new buzzword (okay three) in the beauty industry, which recommends doing exactly that; reverse hair washing.
And if you have fine hair, you might have been washing your hair wrong your entire life.
To reverse wash your hair, you simply wet your hair, work in conditioner and leave for five minutes, then rinse it, apply shampoo then rinse.
The theory goes that by shampooing last, you're left with shiny, full-bodied hair because you're really washing out all the conditioner, so it doesn't cause hair to go limp and lacklustre.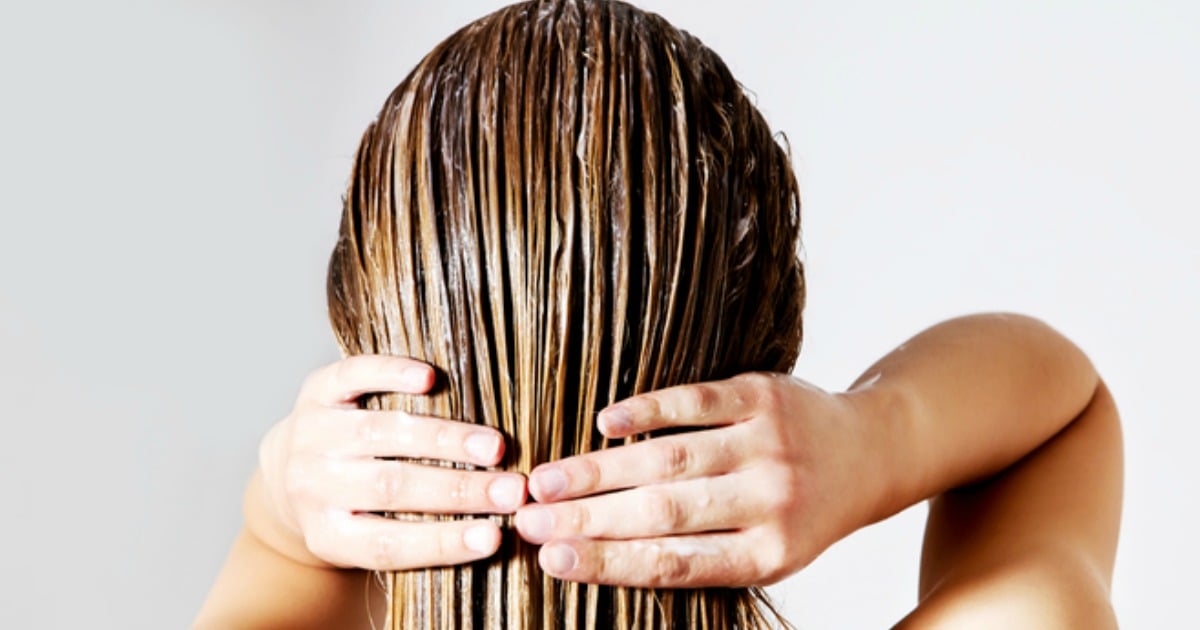 One woman did a real-life experiment with reverse washing and claims her lifeless and dull hair was shinier and fuller than ever before.
Emilano Vitale, 2014 AHFA Australian Hairdresser of the Year, says the reason why this really worked for this woman was one she was using conditioner on her scalp (a big no no) and when she was made aware of how she was washing and conditioning her hair, she took extra care with increasing the length of time she conditioned - two crucial elements which are often overlooked.
"The biggest issue I see with hair flatness is incorrect selection of haircare, using too much product and applying to the roots first then ends. Conditioner is always meant to be applied on the ends and then distributed evenly by combing the hair and allowing the hair to pick up the conditioner from the comb. Here, less is ALWAYS more when it comes to product," says Vitale.
"Also to generate body, I always use product when styling, be it a mousse, styling liquid or gel, as this helps to create body in the hair, but also helps you maintain control, something I don't think would be the case in reverse washing."
He adds: "But hey, I think people should go with whatever works for them, so if you feel this works for you go for it!"
After claiming to the entire editorial team that it was complete bollocks, I decided to give it a go myself.
For consistency - and because that was all that was in my shower  - I used the same shampoo and conditioner I've been using for about a week now, Kerastase Nutritive Bain shampoo and conditioner, but the woman who did the trial used a cheapie, Boots Fruit Essence Magnificent Shine, similar to the Herbal Essences range here.  
After checking three times I had the conditioner in my hand and not the shampoo, I went ahead and applied the conditioner to the bottom half of my hair, I waited for roughly five minutes, washed it out, shampooed then rinsed. I immediately noticed the top half of my hair was knotted. This was not going well. I then towel dried it as gently as I could, thinking that if I didn't, it was going to somehow ruin my hair forever. I also forgoed my usual straightening routine because I was terrified I'd fry my unconditioned hair, and wanted to see the result without adding any styling products.
This is the result: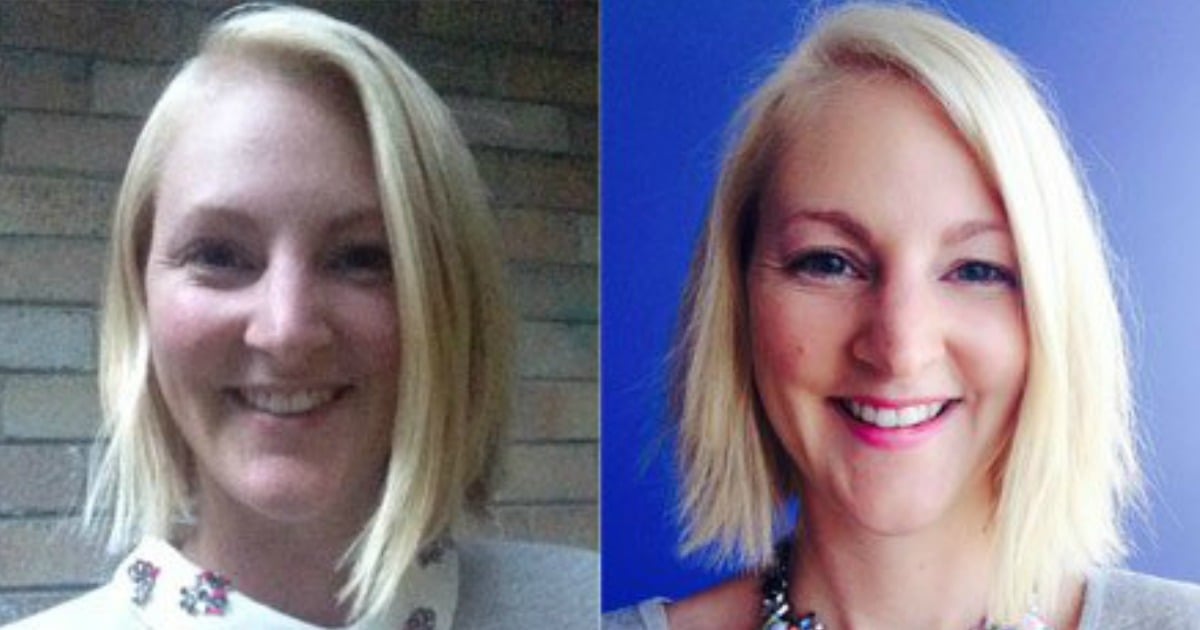 But a weird thing happened, several colleagues commented on my hair saying it looked both great AND shiny. As a dyed blonde, I haven't been told I have shiny hair for about 15 years. And what was even stranger was my hair felt lighter on my head, I caught myself flicking my hair around like I was starring in my own hair commercial more than once.
There were a few downsides though, as you can see in the photos above (and forgive me for I have selfied), my reverse washed-hair on the right has more flyaways and is frizzier than before - although by the end of the day that had settled down.
Zoe Foster-Blake's beauty advice for busy women. Post continues...
And if you want to regularly reverse wash your hair, you have to get used to the sensation of not having soft hair, it feels clean but not as soft as when you condition last. And as one friend found out the hard way, do NOT do this process with toning shampoos and conditioners (the blue or purple ones for blonde hair), she ended up with a patchy colour where all the shampoo hadn't rinsed out.
I'm now into day 2 of my reverse hair washing experiment and I'm going to keep going to see the end result after a week. I'm still not entirely convinced but my hair definitely has more fullness than ever before, which anyone with fine hair will know is very hard to achieve.
Over to you, have you tried reverse washing? Keen to try it?