Conditioning your hair BEFORE you shampoo seems like a perfectly acceptable thing to do if you're a) still drunk or b) extremely sleep deprived.
But there's a new buzzword (okay three) in the beauty industry, which recommends doing exactly that; reverse hair washing.
And if you have fine hair, you might have been washing your hair wrong your entire life.
To reverse wash your hair, you simply wet your hair, work in conditioner and leave for five minutes, then rinse it, apply shampoo then rinse.
The theory goes that by shampooing last, you're left with shiny, full-bodied hair because you're really washing out all the conditioner, so it doesn't cause hair to go limp and lacklustre.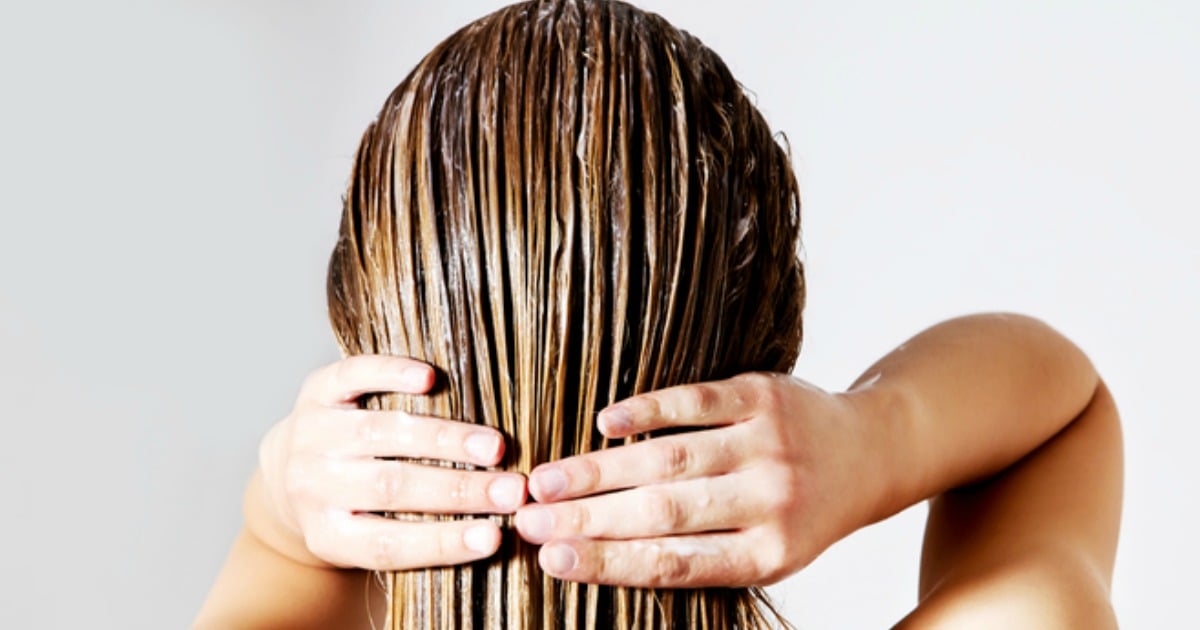 One woman did a real-life experiment with reverse washing and claims her lifeless and dull hair was shinier and fuller than ever before.
Emilano Vitale, 2014 AHFA Australian Hairdresser of the Year, says the reason why this really worked for this woman was one she was using conditioner on her scalp (a big no no) and when she was made aware of how she was washing and conditioning her hair, she took extra care with increasing the length of time she conditioned - two crucial elements which are often overlooked.
"The biggest issue I see with hair flatness is incorrect selection of haircare, using too much product and applying to the roots first then ends. Conditioner is always meant to be applied on the ends and then distributed evenly by combing the hair and allowing the hair to pick up the conditioner from the comb. Here, less is ALWAYS more when it comes to product," says Vitale.
"Also to generate body, I always use product when styling, be it a mousse, styling liquid or gel, as this helps to create body in the hair, but also helps you maintain control, something I don't think would be the case in reverse washing."