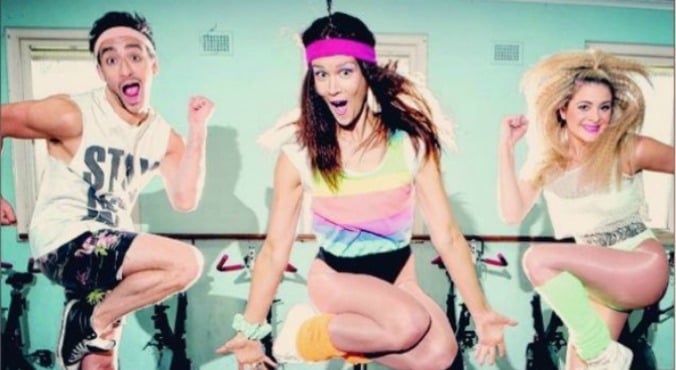 When I was a kid, I spent hours in the corner of my mum's aerobics class staring at a bunch of bouffant haired, fluorescent gazelles 'pony-ing,' 'grapevine-ing' and 'feeling the burn'.  It was the 80s; the age of Jane Fonda aerobics videos and Reebok high-tops, when working out wasn't really working out unless you were wearing a leotard cut up to your armpits with a string of Lycra wedged up your crack.
Back then overheating was no reason not to wear unbreathable fabrics, leg warmers and blue eye shadow because exercise was as much about getting fit as it was about being seen to be getting fit.
In the 80s you didn't turn up to class wearing a running festival t-shirt and a pair of shorts that were one squat away from disintegrating.  You stood behind your 'Reebok Slide' in a full face of makeup, an outfit that took four hours to assemble and a hair-sprayed fringe that had significantly contributed to the hole in the ozone layer.
These were my memories of the glory days of exercise; destined to be confined to the nostalgic recesses of my mind.  Until I discovered someone was running an authentic 1980s-inspired aerobics class in the heart of 21st-century Sydney and I couldn't peddle my spokey doke adorned BMX there quick enough.