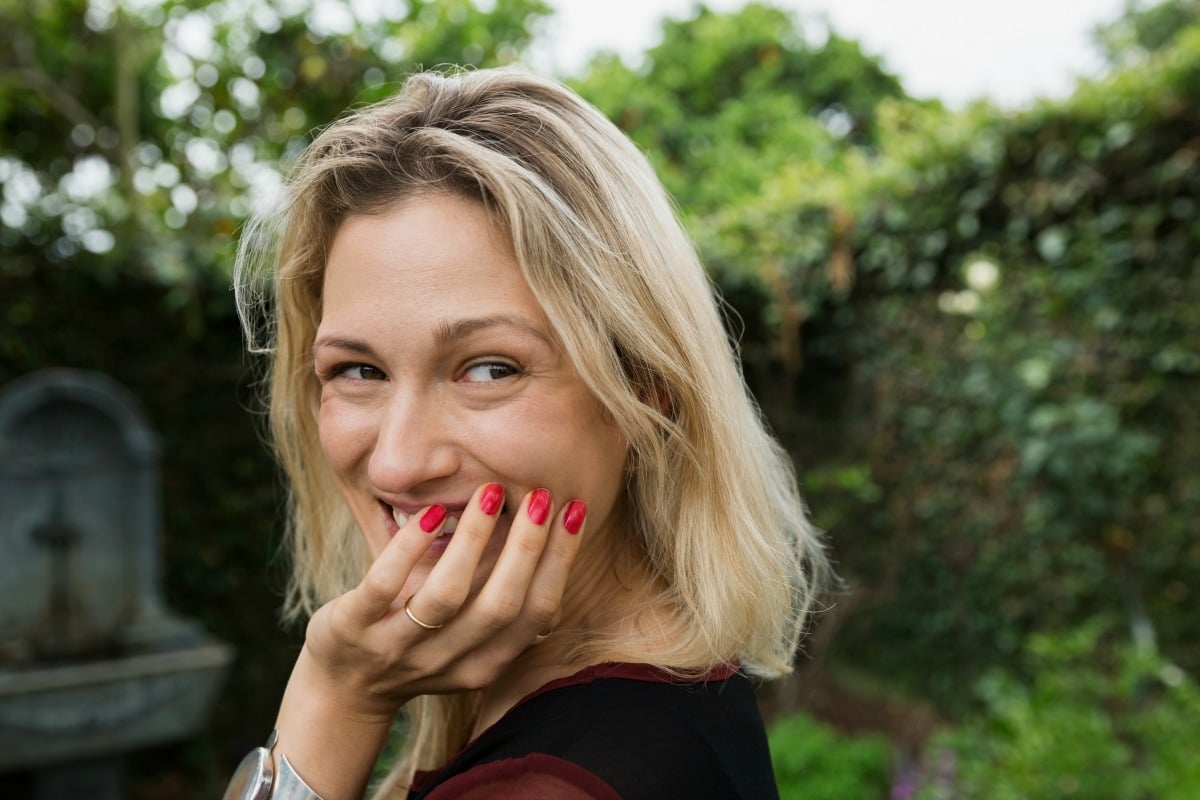 The author of this story is known to Mamamia but has chosen to remain anonymous for privacy reasons. The feature image used is a stock photo.
My lovely, and sometimes a bit naughty, boyfriend bought me a little gift the other day. It's a We-Vibe. It's a vibrator with an inny bit and an outy bit that vibrates and you put it inside your vag and you can go out shopping, commute to work, and run errands which, probably doesn't include a trip to the fanny waxer, because that's a lot to explain. 
Anyway, you operate it via an app and customise your vibrations – so maybe you like the waves or the staccato vibrations. So many choices. It makes everyday tasks a just a little bit more interesting.
Or perhaps you hand over the reins to your partner (because they can operate the app too, remotely) and… say you're at the post office buying an express post bag and suddenly you get a lightning bolt of amazingness in your pants that hits you just as you present your card for PayPass on the machine thingy and your card goes flying. And you laugh like a maniac and you walk out of there looking like a puppet on a string. A string that is attached to your vagina. And the dude at the counter hovers his hands over the 000 buttons until you're out of sight. 
I mean, that could feasibly happen.
Jessie Stephens tests out Fifty Shades of Grey vagina balls. Post continues after video. 
Anyway, it's fun.
So fun, in fact, that we decided to try it out at a very nice restaurant for lunch one bright and breezy Sunday. We booked the kind of place that you always picture a boozy Sunday lunch to take place – water views, cocktails, people wearing ochre linen, a few tossers, great food. 
There was a textbook looking DJ playing some chilled beats in the corner, there were tables of coiffed women out for a rowdy lunch, there were hot young couples on dates, there were a few fancy family functions, some French Bulldogs tied up outside, tanned waitstaff floating around smiling and secretly hating everyone, you get the vibe.
I need to share that I made a few mistakes with my little We-Vibe adventure and it was a steep learning curve.
Firstly, I wore teeny tiny underpants that definitely didn't contain the We-Vibe rubber base plate. 
I also wore a rather short skirt, which eradicated a second line of defence. 
I didn't think about this at the time though. I just toddled off to the bathroom after we were seated, gave my boyfriend a knowing wink, pulled out the purple rubber contraption out of my pocket and popped in my… other pocket. I hit the little button and buzzzzzzz we were off.