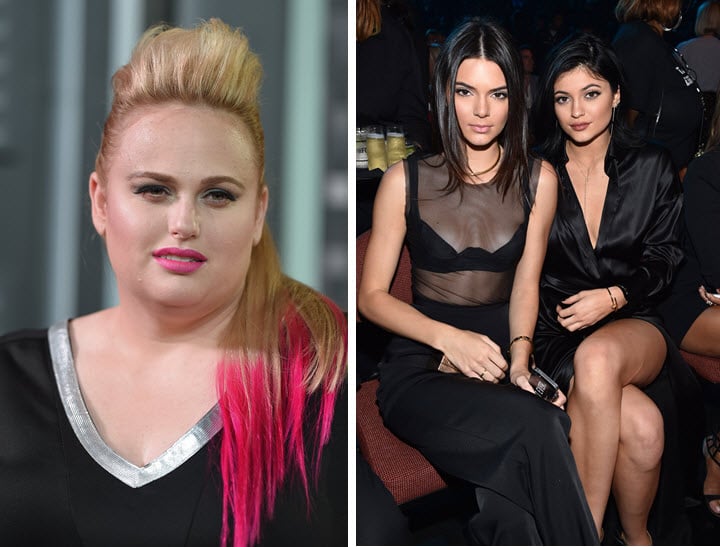 "They're not famous for talent."
Like more than a few other celebrities before her, Rebel Wilson took aim at the Kardashians for their lack of "talent" yesterday.
Speaking to Kyle and Jackie O on KiisFM, the 35-year-old Australian actress said that she turned down an offer to present with the two youngest in the family, Kendall and Kylie Jenner.
Wilson said, "I got asked to present with Kendall and Kylie at the recent VMAs and said 'no'. It's not that you hate any of them individually, but it's just that everything they stand for is against everything I stand for. And they're not famous for talent. I worked really hard to get where I've gotten to."
Jackie O (a Kardashian fan from way back), was non-plussed. She replied, "but why would they team you with Kendall and Kylie? That seems random."
To which Wilson replied, "I think if I was going to dress up as Kim Kardashian if I did it."
Wilson added, "I mean how Kim Kardashian got famous from the sex tape and I just went to acting school and worked really hard."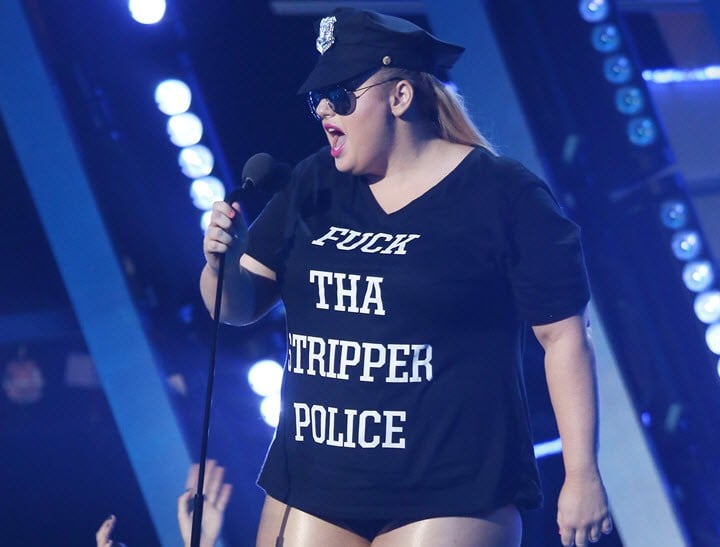 Although her interview is being discussed around the world, this isn't the first time Wilson has taken a dig at the Kardashians.
Speaking to Kyle and Jackie O on Kiis FM in January, she said the Kardashians would "do anyone" and that while they're into looks, she tries to "develop my skills."
Ooph.
The Kardashians are easy targets, we get that.
We just wish that everyone could get along though.